RSN's 20th Annual Essay Contest Submissions Are Now Closed. Winners will be Announced in September.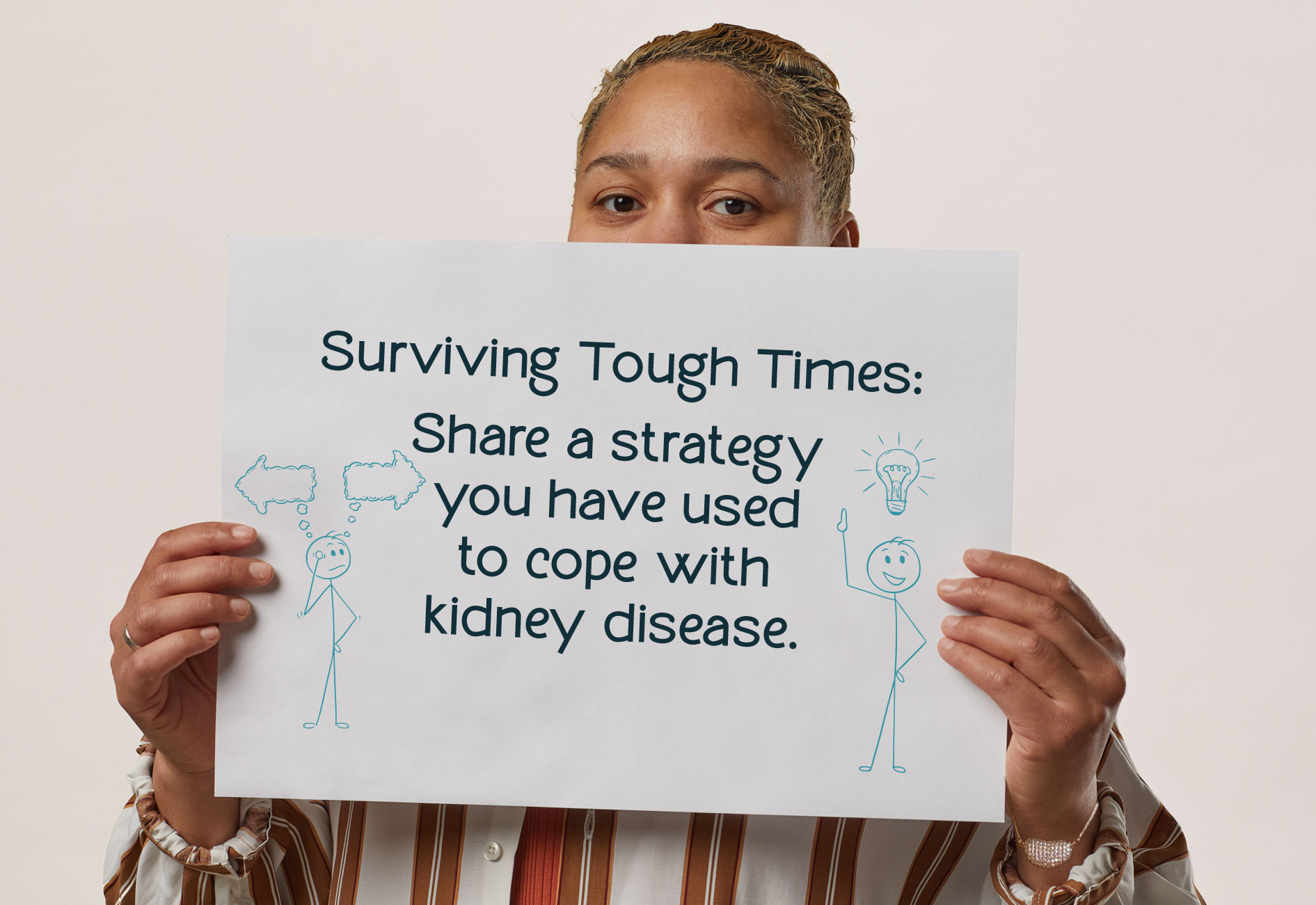 This year the theme is "Surviving Tough Times: Share a strategy you have used to cope with kidney disease."
We are pleased to announce the theme of our 20th Annual Essay Contest. This year it's all about "Surviving Tough Times, sharing a strategy that helps cope with kidney disease." The annual contest provides an opportunity for those who live with chronic kidney disease (CKD) to tell their story.
The essay contest is open to all people in the United States who have been diagnosed with kidney disease, on dialysis or who has had a kidney transplant. For submissions to be accepted, they must be typed and not exceed 750 words.
Lori Hartwell, founder and president of RSN, says, "Managing all the emotions that accompany kidney disease is daunting. Learning how to cope with its challenges is key to thriving despite this illness. We want to share kidney warrior strategies so that others may benefit from them. We look forward to reading all of the courageous stories."
Contest winners will receive cash prizes: First Place, $500; Second Place, $300; and Third Place, $100. The submission deadline is August 10, 2022. Winners will be announced on the week of September 25, 2022, and winning essays will be featured in RSN's publication KidneyTalk™ Magazine and on RSNHope.org.
This year the theme,
"Who is Your Healthcare Hero?"
is all about the champions on your medical care team.
"Facing the reality of living with kidney disease is hard," says Lori Hartwell, President and Founder of RSN, "and learning how to manage your care can be challenging. No one can do this alone. We received close to 100 essays from people across the United States writing about how their healthcare providers became their heroes while leading them on the journey of managing their health. We are grateful to everyone who took the time to share their personal story. It was tough to choose our winners, because in this time of the coronavirus, all healthcare providers are heroes."
This year's first place winner, Abigail Clary, says, "The RSN Essay Contest provides a much-needed platform for individuals with kidney disease to share their stories and connect through writing. It takes a team to fight kidney disease, and I love that this year's topic provided the chance to honor the healthcare workers who do so much for us." 
Read and Listen to the Winning Essay of the 19th Annual Essay Contest:
Read Past Winning Essays:
Get the Essay Collection Book

RSN's book of essays "Hope, Inspiration & Wisdom: A Treasury of Thoughts on Coping with Kidney Disease" is available for purchase.
Order the Printed Book for $14.95 or the Kindle Book for $6.99
Thanks to Our 2022 Corporate Partners