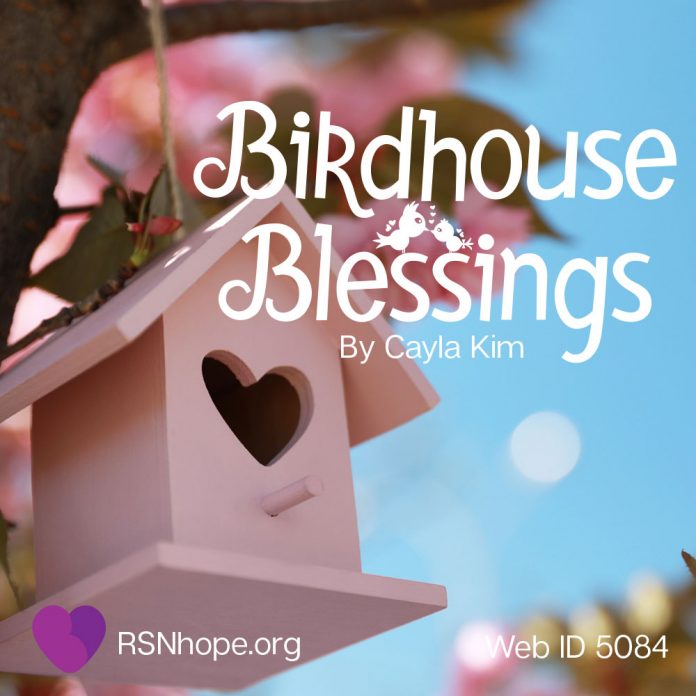 In 2022, I got very sick, and my mom told me I almost died. I spent five months in the hospital at UCLA Mattel with several infections. My kidneys stopped working and I had to go on dialysis. Being on dialysis was so hard, and I got very sad. I already have many serious medical conditions affecting almost all of my organs, but I never had problems with my kidneys before. After I got out of the hospital, my parents drove me three hours round-trip to the dialysis center and hospital four times a week. I was very tired, and my stomach hurt so much. I could no longer walk so even getting in the dialysis chair was a big challenge. I also had a giant wound on my sacrum with a wound vacuum attached, and this also hurt when we drove. And my oxygen tanks were heavy. Life was hard but I found happiness in some of the other teens I met at the dialysis center, like Giovanna and a cute boy named Nikko. The nurses also made me laugh. For example, my nurse Mark dressed up like Elvis and sang songs on the ukelele during Halloween. And my doctor, Dr. Salusky, dressed up like a platypus. Everyone was so nice. Unfortunately, due to my wound and bleeding disorder, it got too hard to drive. Mom told me last January that she was going to learn to do dialysis at home and we wouldn't be coming to the center anymore.
I loved doing dialysis at home because I could watch TV in my pjs! But I got very lonely, and bored. I tried to continue my schooling online via Zoom, but I would fall asleep. I don't have many friends, and my brother left home for college. Mom decided to buy me a lot of art supplies and I tried to think about what to make while I was on dialysis. One of the things I loved before I got so sick was to watch the birds in my backyard. We had many hummingbirds that would zip around, and even fight over food. They were so funny, and colorful. I decided to make wooden birdhouses so they would have a place to sleep and hide from predators. We put them in a big oak tree, and they looked beautiful. I felt very proud, but my art supplies were very expensive. So, I decided to create my own birdhouse business and share my talents with other people, while also funding my art habit!
First, I borrowed money from mom to buy all my supplies. I went to Michaels and purchased the birdhouses too. Then, I decided to market my business by making flyers and letting family and teachers know about my business. I set up a new email account and it was fun to email all the people I knew. My houses are very colorful; I often use pinks, purples, and oranges. I also use iridescent colors because they remind me of hummingbird feathers.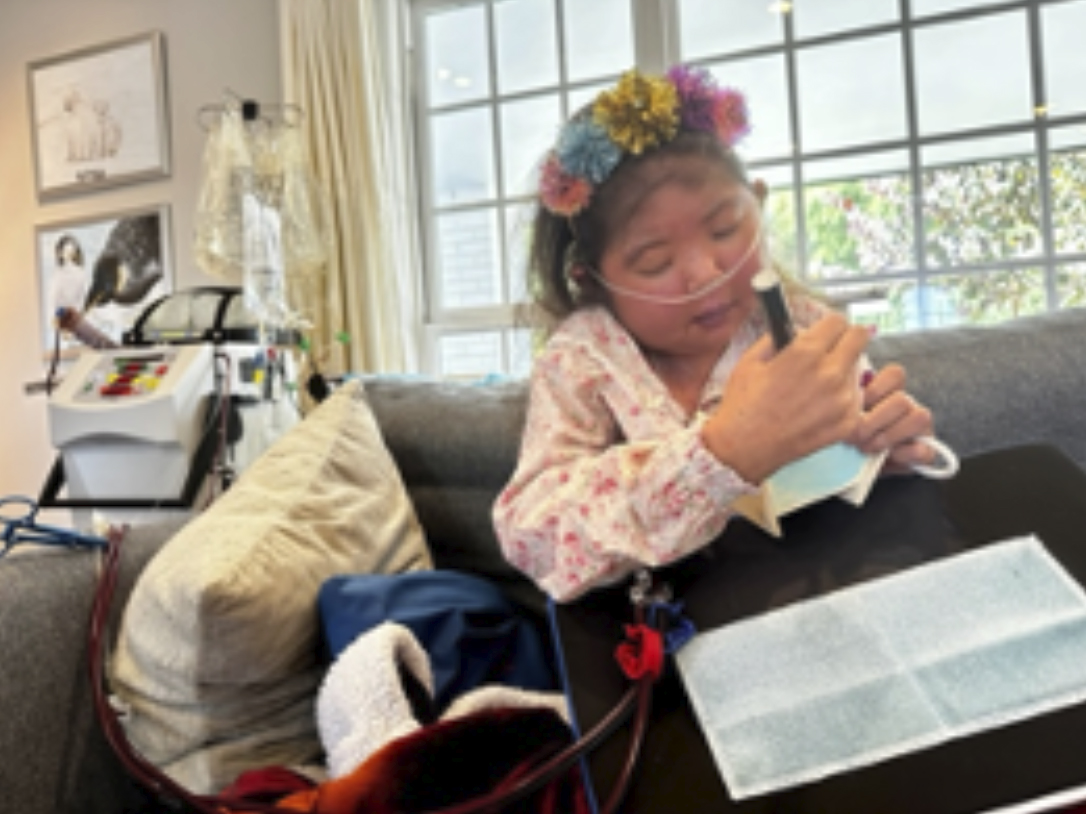 Making birdhouses while I'm doing dialysis, and having my own business using my creativity, makes me feel good. I'm doing something productive, and I've made $800! I can't go to school but a lot of my old teachers have ordered birdhouses, and I was even able to see them again. I am able to text or email people who are buying birdhouses from me. I am able to have social interactions with people outside of my family. I have a lot of pain in my stomach, butt, and in the bones of my feet, but concentrating on making beautiful birdhouses distracts me from that pain. Finally, people are always helping me. Making birdhouses allows me to do something for others. I can bless them with my birdhouses instead of being the one in need. People's faces light up when they receive my birdhouse. Without facing the trial of dialysis, I doubt I would ever have though to launch "Cayla's Birdhouses." I'm so proud of using my creative talents to bless others, and to have a new job!
Lea la versión en español de este ensayo aquí.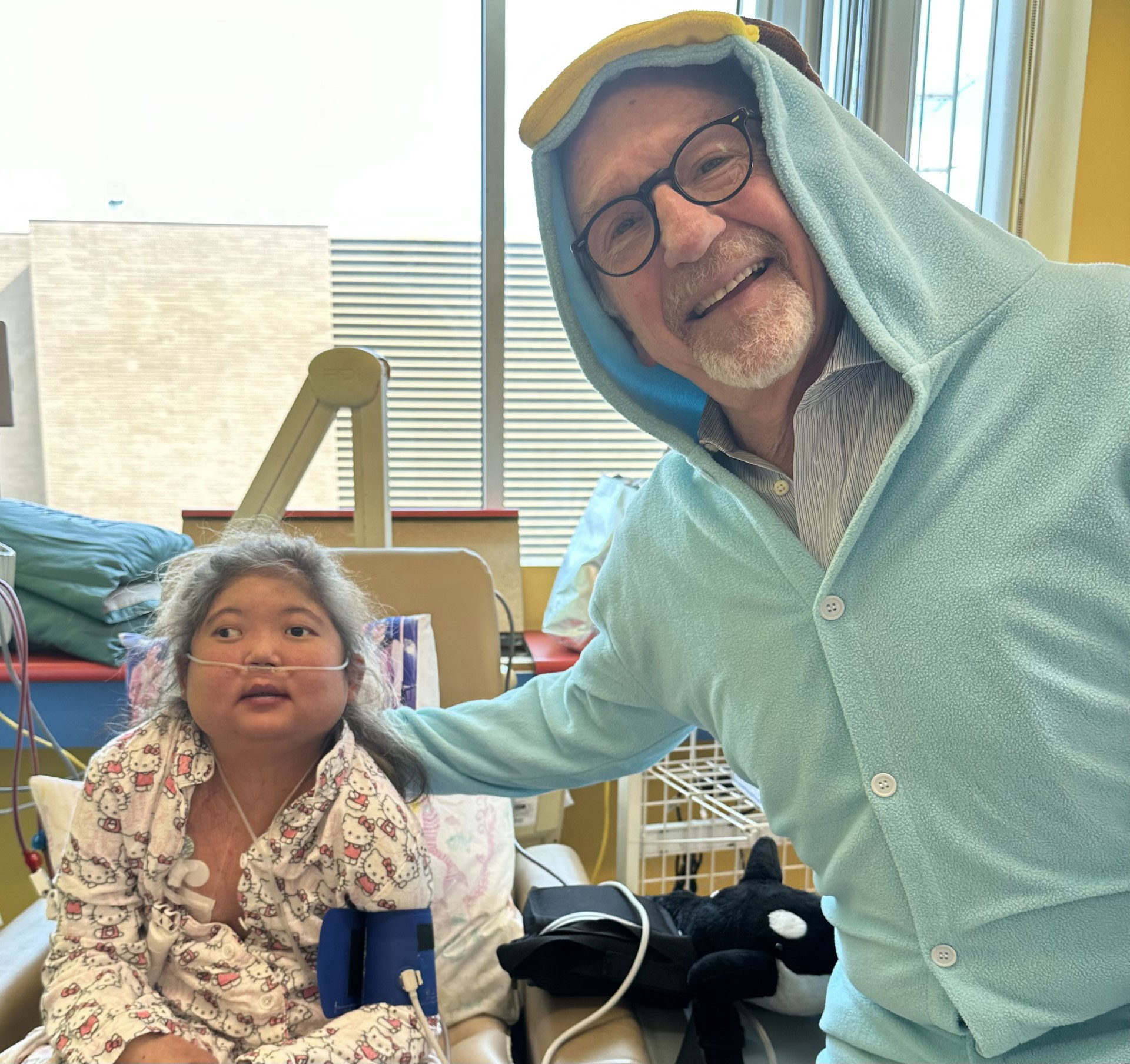 Cayla Kim, 21, lives in Los Angeles County with her family. She loves to draw, write stories, engage in arts and crafts and listen to all kinds of music. Cayla's favorite animal is the killer whale and she hopes to one day travel to see them in the wild. Cayla also loves visiting all the delicious restaurants in her city especially in K-town. When she is feeling well, she laughs a lot and has a great sense of humor and smile. She is very brave, strong and resilient. Cayla hopes to be a night time nurse one day.
Web ID 5084