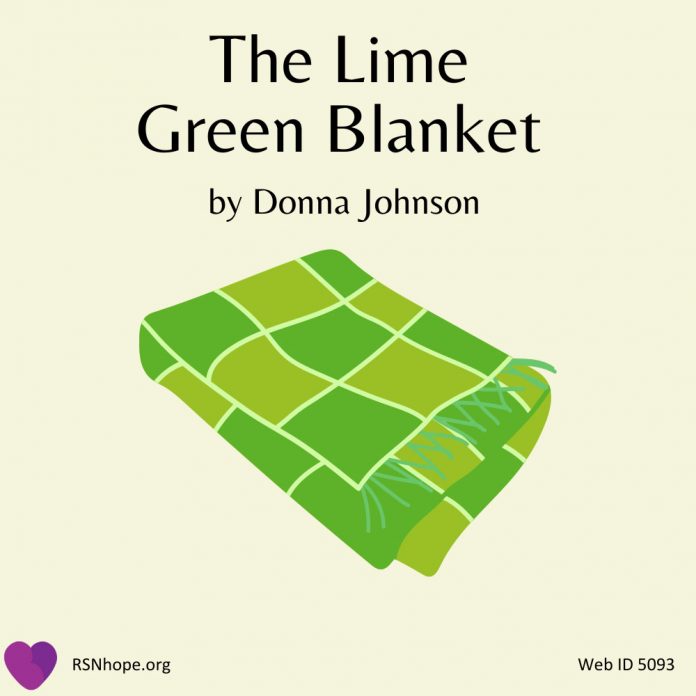 The first time I was wheeled into the dialysis room I was met with a sea of lime green blankets covering a sea of sleeping people. My first thought was "All these people must have been at the same sale, at the same store, at the same time." That is until I looked in my gift bag from the dialysis center. Lo and behold! In the bag was a LIME GREEN BLANKET! So, I deducted that during dialysis you covered up with the blanket and went to sleep.
Covered up snuggly with the blanket was fine as it was chilly in the room, but going to sleep? I think of the poem by Robert Frost "Stopping By Woods On A Snowy Evening," in which he writes, The woods are lovely, dark and deep, But I have promises to keep, And miles to go before I sleep.
Dialysis has prompted me to keep promises to myself and finish projects I had started. I have to keep busy, so while others are asleep I come with my colored pencils and a Bible my granddaughter gave me. It has pages to color and side columns to write and journal in. A beautiful book.
My graft is in my right arm which has to stay still during dialysis, but I am blessed to be left-handed so it leaves me free to "do my thing" while sitting in the chair while my lime green blanket stays rolled up securely in my bag. It was brought out once to cover the man next to me who was cold and didn't have his blanket with him. My lime green blanket did its job.
I'm an 85-year-old resident of a nursing home, but I keep myself busy there, too. With only four days a week left to do two-handed projects, I do crocheting projects and spend time at the puzzle table where I've met and made dear friends.
I've renewed my knowledge of card playing and now play Pinochle once or twice a week.
God has given me unending blessings. A supportive and loving family. A three-year-old great grandson comes once a week with his grandmother to see me. He peeks into a treasure box he gave me (a small cardboard shipping box from Prince Edward Island that once held small jars of jams and jelly) to see what new treasure has been put into the box. It holds a red feather (what bird do you think lost that red feather?), a tiny blue bird made by my great granddaughter, a butterfly and a ladybug that once decorated a bouquet, and some coins in a small plastic bag.
I think joy is a good word to use when talking about dialysis. Joy because of all the wonderful people who have come into my life. Joy because of giving me Time – that precious gift. Time to do and finish projects like crocheting a baby blanket for a new great grandchild on the way. Time and joy to finish an afghan and gift it to a nurse (one of many) who takes such good care of me. Time to sketch flowers in a sketch book which turned into a recipe book.
So when I get settled in my chair at dialysis and the technicians get my things out of my bag – the coloring Bible, the crossword puzzle book, the latest Danielle Steel novel, and like Joseph and Dolly Parton's "coat of many colors," my bag of many colored pencils. The lime green blanket stays rolled up in my bag waiting for the day to serve its purpose.
I might have the most cluttered room in the nursing home with all my project needs but I have joy, dear friends I've made, finished projects, and more.
Dialysis has given me a future so I guess what I'm trying to say is – I'm not ready for the Lime Green Blanket yet.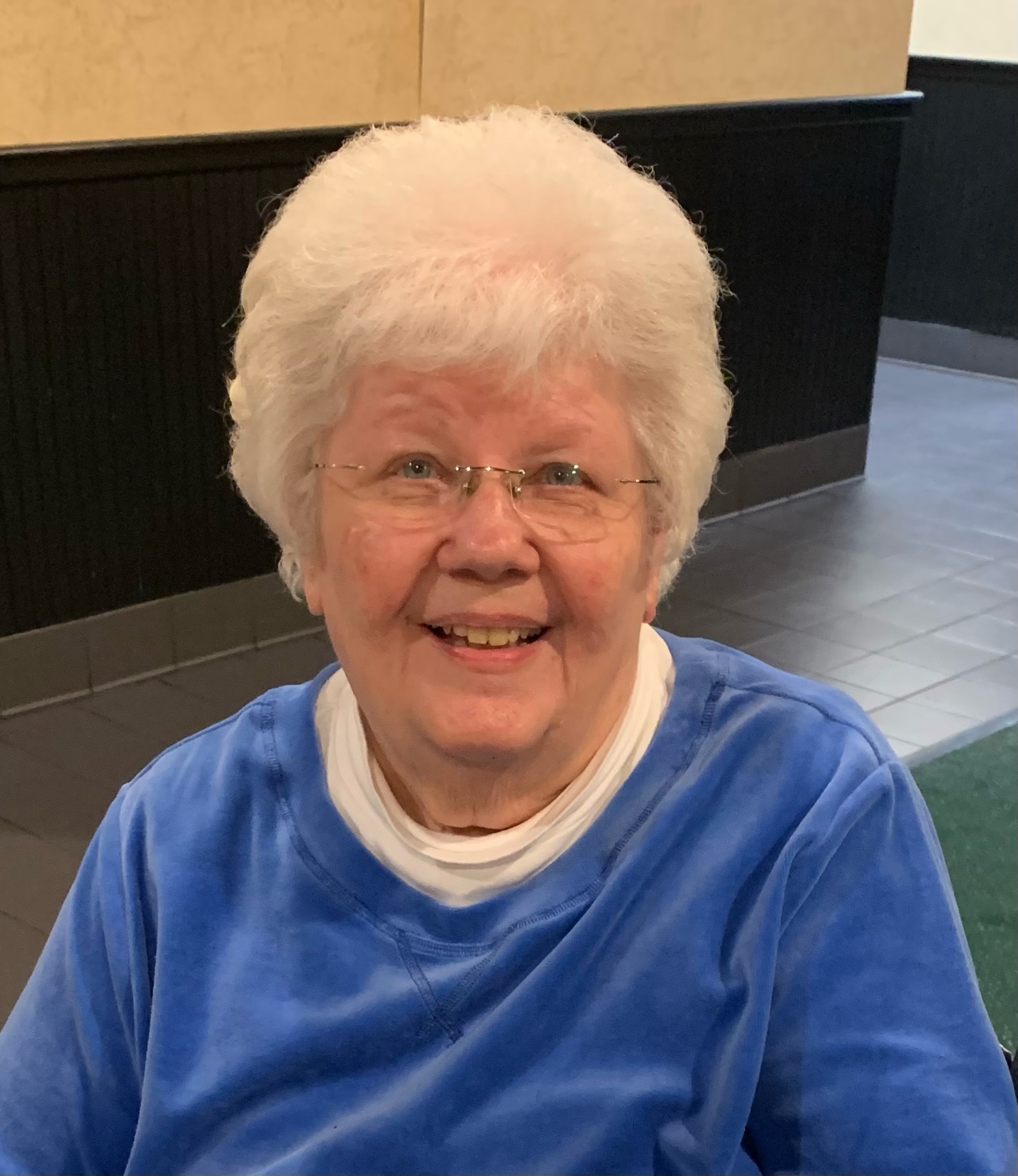 Donna Johnson was born and raised in central Illinois. She was a farmer's wife and mom of four. Her husband passed away when he was only 54. She had a craft business and went to festivals all over central Illinois. Donna has always been very creative and artistic. She keeps busy painting, coloring, or doing whatever crafts she can get her hands on.
Due to chronic hypertension, she was diagnosed with CKD several years ago and started dialysis last year. She is 85 with 4 children, 15 grandchildren, and 21 great grandchildren.
Web ID 5093