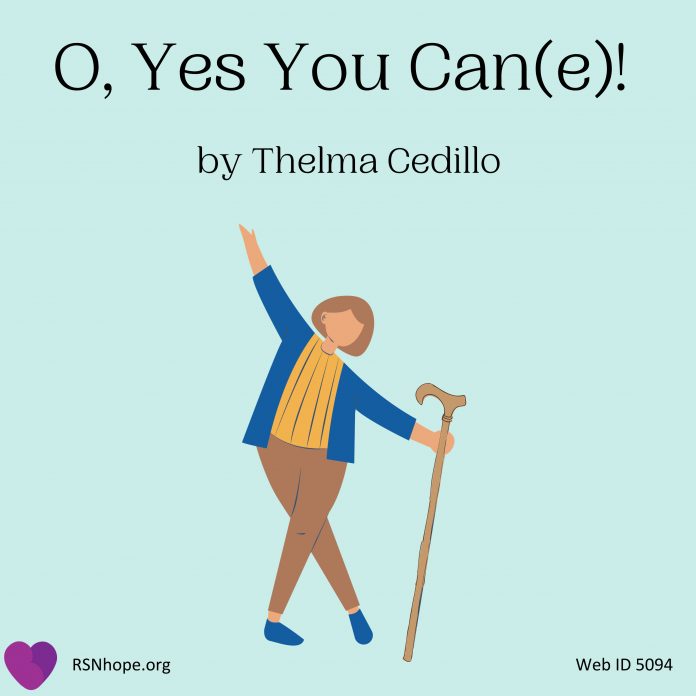 I am a registered nurse by profession. My resume lists gardening and singing as my hobbies. Little did I know when I composed my resume years ago that my hobby, fun project, and creativity challenge would emerge when I began making canes and walking sticks from yucca cactus stalks.
My story began several years ago when I was invited to a woodworking class at a local senior citizen center. When I entered, I was amazed while watching very talented people carving, burning, and panting various wood products including plaques, chimes, signs, figurines, canes, and walking sticks. I explained I certainly was not an artist and could barely draw a stick man.  The response was, "Oh Thelma, you CAN do this." All I had to do was trace – and I'm a champion at that!
Of course, there are different kinds of wood and materials. However, the most economical and easy to find are yucca cactus stalks found here in the Southwest.
The entire process has become my joy and obsession. It usually begins with loading my dogs into the back of my truck. I'm always sure to have thick gloves, branch cutters, and a machete. I then drive around scouting the desert terrain for yucca stalks of the right diameter.  Care must be taken to ensure not only the right diameter, but also that they don't have any holes.  Sometimes desert insects penetrate the stalk making holes and weakening the strength and integrity of the stick.
I generally gather fifteen to twenty stalks. When home, I spray them (in case there are any insects) and store them in my garage. Then comes the hard part – cleaning, sanding, and smoothing the stalks.
After the hard part, the fun begins. I decide what theme or characters I want to put on them. My imagination and creativity are challenged as some projects can be very labor intensive. Most of the work is done by hand.
I have made approximately seventy-five canes or walking sticks. Customized canes include balls, sports teams, flags, seasonal, Indian, cows, frogs, cactus, animated-type characters, tractors, trucks, sea critters, turtles, pioneer women, buttons, boots, birds, flowers, butterflies, balloons, hearts, crosses, owls, scripture, music notes of songs, and more. I always welcome new ideas for more things to put on my canes and walking sticks.
My special delight comes when people ask for a personalized cane. After finding out their height and the things they like, I get to work making it specifically for that person. I usually finish by burning or painting their initials onto the cane or stick. It is so rewarding to see the joy on their faces when they get their special cane or walking stick. I was recently humbled when I was advised that a distant cousin chose to be buried with his cane.
I have sent or given canes and walking sticks to people in Arizona, California, Kentucky, Texas, and New Mexico. Videos and pictures of my hobby are posted on my Facebook page.
I love the challenge of making these canes and walking sticks and hope they help people as we walk along this path called life. Despite my dialysis, and my siblings' transplants, along with everyone in the same situation, we can find joy and keep going.
Yes, you can!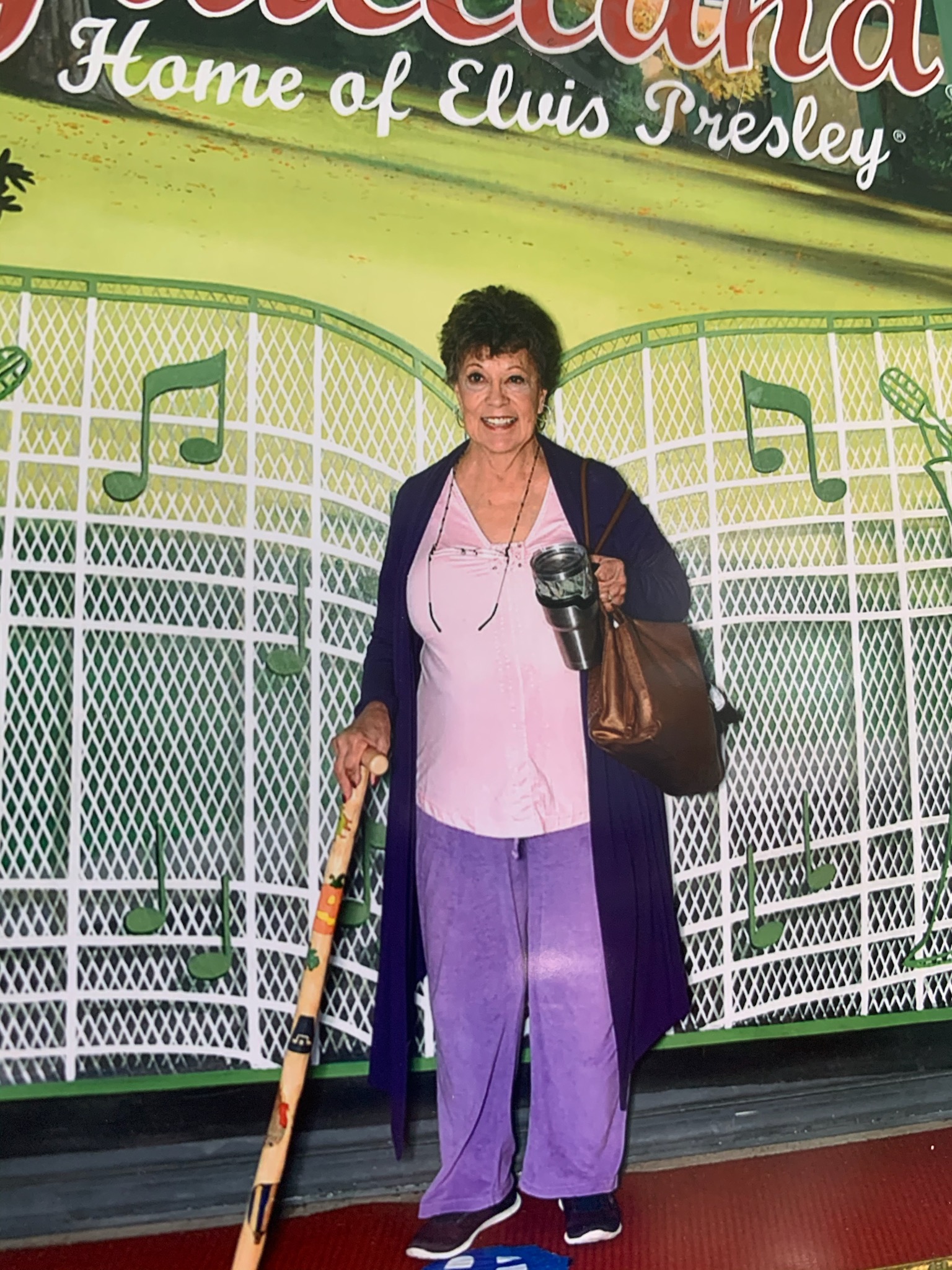 I am the third out of nine children, the eldest girl. Although I was born in Texas I have spent many years in Illinois. I have 2 sons and 2 grandchildren. I have been a nurse for over 50 years.
I varied my nursing experience to multiple fields. As a result I have worked in a coal mine, home health, migrant camp, ER, prenatal clinic, corrections, developmental disabilities, and mental health fields.
Please feel free to use information from my resume. I recently retired from institutional nursing, but that gives me more time to work on canes and walking sticks.
Web ID 5094