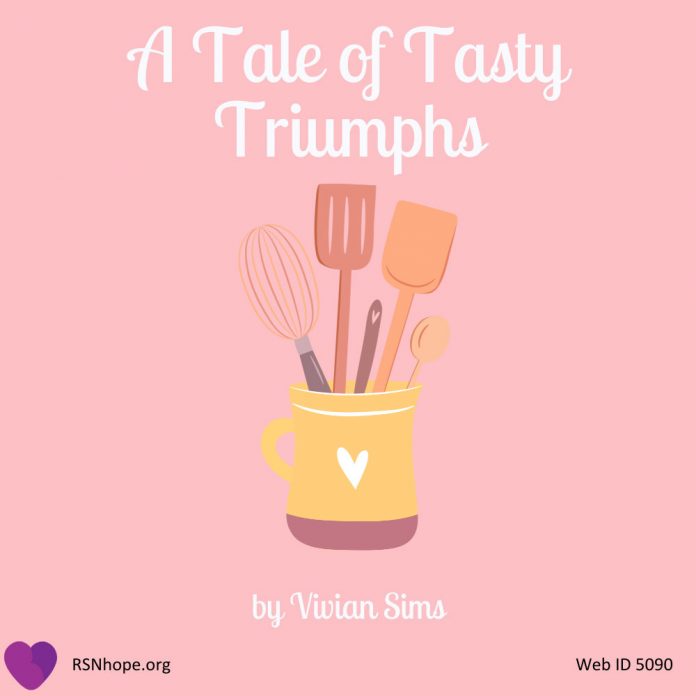 I dream of food. In the way a painter stares at a blank canvas and sees a sunset or perhaps a portrait of dogs playing poker, I also see mixtures of flavors and tastes revealed through cooking.
I enjoyed cooking so much that it became my livelihood. For me there is nothing more beautiful than a well-prepared meal that is
– a feast for the eyes
– sumptuous to taste
– satisfies hunger
– brings joy to the diner's palette
Until you factor in a life-altering illness like chronic kidney disease, the possibilities are endless! Fortunately, chronic kidney disease is no different than any other illness in requiring some creative alterations in the kitchen.
The kitchen has long been my happy place. There are pictures of me as a smiling toddler next to a mixer, mesmerized by the bowl. To this day nothing beats the taste of a tomato fresh off the vine, warm from the sun with a pinch of salt. My favorite tune? The sizzle you hear when garlic and onion come together.
For tonight's dinner, I'm currently roasting grape tomatoes with white truffle oil, garlic, and basil to use in sausage tortellini. However, with any illness comes some type of restriction or instruction. For a headache? Take two aspirin. Is hypertension a problem? Low to no sodium diet.
Kidney failure? Meet your new best friend … your nutritionist.
In my former life I collected recipes like a kid collected trading cards. I initially thought I would have to let all that go. Afterall what is healthy eating for a fully functioning kidney is NOT the same for a bruised and battered one. Thanks to the monthly assessment with my nutritionist, I saw an opportunity to reembrace one of my first loves.
It also further opened my eyes to cuisines I could continue to immerse myself in. Asian, Italian, Greek, Southern American, Coastal American, African, Caribbean – the world has really become my oyster.
I've had two nutritionists so far in this journey and they've both been super helpful. Learning to adjust to a list of haves and have nots took some time. Especially when I would find myself hungry after dialysis. I would be ravenous, no – hear me, RAVENOUS. To improve and maintain my quality of life, a forced change to my food lifestyle became my top priority.
Reacquainting myself with the contentment of meal preparation, learning to relax and be kind to myself while creating an omelet of asparagus, mushrooms, and crumbled bacon (one and a half slices) in olive oil and a sliver of butter took time. Fresh herbs with squirts of lemon on a three-ounce piece of fish, cardamom pods, ginger, cinnamon sticks nestled between layers of beet sugar and leeched sweet potatoes – there is joy in cooking again.
I check with my nutritionist to make sure I'm not too calcium, potassium, or phosphorous heavy. I've changed how I prepare food to save time and garner the same tasty outcome. Sitting on a kitchen stool to chop, dice, and mince vegetables saves energy. I also buy precut foods. So long as there are no additives, it is a major time saver.
I've learned to use a solid schedule for meal prep. It's common to walk through our center during second shift to hear discussions of what we've planned for a meal or asking for ideas – even the clinical techs offer suggestions! I'm in the chair for five hours and after coming off the dialysis machine, I'm not a bundle of energy. After treatment, I just want to be still.
This becomes an odd conflict because dialysis hunger is only rivaled by that of a hungry teenager. It helps to plan and prepare for after-treatment! Roasted turkey for sandwiches, packed tuna in the fridge, pasta salad, slices of apple with a bit of white cheddar to take off the edge. I try to plan one labor intensive meal a month. This month I'm smoking chicken thighs to use in … I haven't decided yet.
I am fortunate to live in a neighborhood with great markets and butchers that will weigh meat to the ounce. Grocers show you how to get the most out of your produce. It really is a team effort to make changes. I appreciate that my current nutritionist stresses how the landscape of food is ever changing and to always err on the side of caution and moderation.
I dreamt of Thanksgiving dinner this morning. I think that's my cue to start planning …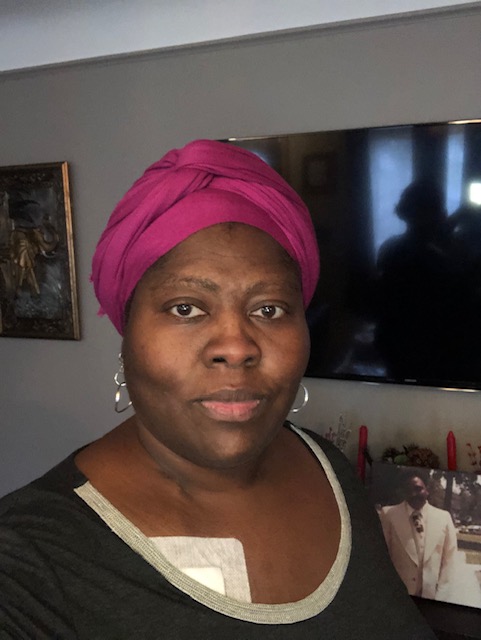 Vivian will be celebrating the anniversary of her 25th birthday shortly (which one is not important). She is currently a hemodialysis patient awaiting a transplant. Living life as fully as she is allowed.
Read Vivians past essays:
The Practice of Mindfulness, Honorable Mention, 20th Annual Essay Contest
Web ID 5090