Renal Support Network Board Members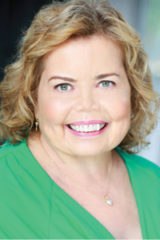 Lori Hartwell   |   
Founder/President
Lori Hartwell has made a difference in the lives of people with chronic kidney disease. Living with kidney disease since age two, having survived 40 plus surgeries, 13 years of dialysis and now living with her fourth kidney transplant, Lori founded the patient-led Renal Support Network in 1993 to instill "health, happiness, and hope" into the lives of fellow patients. She is the author of Chronically Happy – Joyful Living in Spite of Chronic Illness, an inspirational guidebook for handling lifestyle and numerous other non-medical issues that come up in the course of chronic disease. She also is the Host of KidneyTalk Podcast.
Wendy Rodgers, M.Ed, MPH is an educator, who in 2009, received a kidney transplant after a nine year wait on dialysis.  Wendy has expanded her expertise into advocacy for increased awareness and better health policy for the renal community.  Wendy has also served as a national spokesperson for lupus and currently resides in Southern California.
Joanna Galeas has had kidney disease since 2009 and recently received a kidney transplant after almost 6 years on the waitlist. She is a Board member of Renal Support Network and serves on the Network 18 Subject Matter Expert committee. She holds a degree in business.
Lana Kacherova, RN has been working in the dialysis industry since 1993 in different capacities, taking care of people with kidney disease. She started as a dialysis technician, then became a nurse, later transitioned to clinical coordinator of a hemodialysis unit, quality improvement professional, and case manager. While working full-time, Lana attended California State University Northridge, and received a BS degree in Nursing and Master of Public Health in Health Education. She recently joined Kaiser Permanente of Southern California as a Renal Case Manager.
Lubna Akbany RD, CSR is a Registered Dietitian Nutritionist & Certified Specialist in Renal Nutrition with over 20 years experience, She specializes in Chronic Kidney Disease Management, diabetes, focused on CKD nutrition. A mom, a patient, and an effective nutrition communicator who loves eating, and cooking delicious food with friends and family while balancing that with good health. For the last 20 years she has worked in multiple hospital settings, and organizations as a Renal dietitian helping those living with kidney disease to make their lives better through their diet. She has started her own consulting practice in the hopes of helping empower people to slow down their kidney disease with proven nutrition and supplement interventions. She quotes " If I can give you more confidence in your diet, help you keep your kidneys, and give you more time to enjoy your life the way you want, I'll have done my job" Lubna is a Registered member of the Academy of Nutrition and Dietetics both Nationally and in California, and a member of The Renal Practice Group. She is also a member of the National Kidney Foundation Southern California / Southern Nevada, Council on Renal Nutrition.
Kay Baldwin, PhD has been in in nephrology field for decades working as a medical professional in the healthcare sector.  Her goals has always been to improve the lives of people who have kidney disease.  Her experience with building successful teams, solving problem and long-range planning experience is invaluable to RSN.
Marlene De Vera, RN has decades of experience in the kidney community serving in many roles. She loves to help patient receive the best care.
Dean Hartwell is the husband of Lori Hartwell. He has degrees in law, public administration and political science and has worked for the City of Glendale for twenty-four years.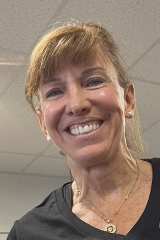 Jill Heydorff has been a good friend and supporter of RSN's for many years. She has worked alongside Lori Hartwell and team lending her time and skills to RSN events. Jill is a professional caterer working in the entertainment industry and is the owner of Heydorff and Associates Craft Services.
Lesley Holden, RN is a retired Nephrology nurse.  She has a long history of caring for children who are on dialysis dating back to caring for Lori when she was a child. She has been involved with the Renal Teen prom since its inception and excels at making people who have kidney disease feel loved and cared about.
Bob Klein became an RSN board member after being cast in the play, Who Lives, a play produced by RSN back in 2009. He has been a kidney patient since 1988 and is happy to be celebrating 24 productive years with his second transplant. He has been a professional actor since being cast in the Broadway Company of Annie in 1980.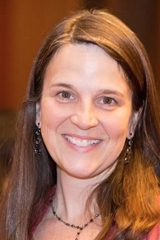 Charlene Lafontant was born with one non-functioning kidney which was removed when she was a year old, and thankfully her other kidney has risen to the challenge for more than 50 years.  When Charlene's daughter Gemma was diagnosed with chronic kidney disease at age 12 it was a confusing and scary time for the entire family and they were happy to have found RSN as a supportive resource.  Gemma received a transplant from a family member at age 14 and is doing well.  Navigating through medical complications of a child can be challenging and enlightening, and Charlene hopes to help other families through her work with RSN.
Raffi Minasian, MD is a practicing nephrologist in the Los Angeles area with over 34 years of diverse experience. He serves as medical director for several facilities he has focus on managed care/ACO issues as they relate to the CKD/ESRD population as well as home dialysis modalities. Dr. Minasian is currently serving on the California Dialysis Council and Renal Support Network Board of Directors.
Madeleine Pahl, MD, FASN, is a Nephrology Specialist at the University of California, Irvine, in Orange, CA. She is the principal investigator at UC Irvine in the NIDDK-funded, national study, "The Family Investigation of Nephropathy and Diabetes," a multicenter study designed to identify genetic determinants of diabetic nephropathy in different ethnic groups using a variety of strategies to localize susceptibility genes.
David Trujillo has been battling kidney disease since he was a child. He is now doing well with his 4th kidney transplant. Despite this adversity he has gone on to have a career in construction and is a sought after tattoo artist. He is married and has a daughter. David's passion and knowledge of living well with kidney disease is invaluable to RSN.
Rafeal Villicana, MD is the Medical Director, Transplant Nephrology at Loma Linda University Health. He is a Transplant Nephrologist who earned his medical degree from Michigan State University. He completed his internal medicine residency at Mayo Clinic Rochester. He subsequently completed Nephrology and Transplant Nephrology fellowships from UCSF. He then spent nearly a decade on staff at Cedars Sinai Medical Center.  His interests include kidney and pancreas transplantation, living kidney donation and ABO /HLA incompatible kidney transplantation. He is fluent in Spanish. He is an associate professor of Medicine at Loma Linda University.
Susan Vogel, MHA, RN, CNN has over 40 years experience as a nephrology nurse both from the clinical and administrative sides but her passion is home dialysis and the positive impact it has on people's lives. She has served as chairman and treasurer of RSN. She is also past president of the California Dialysis Council.