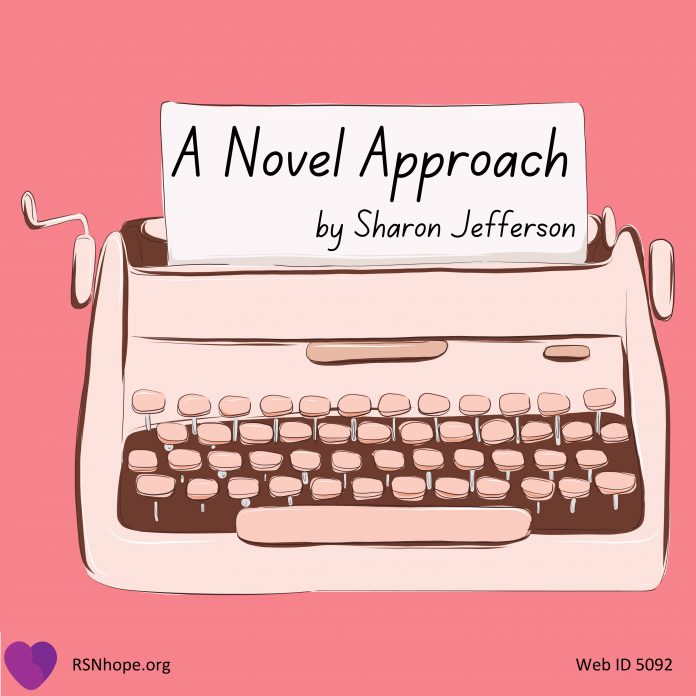 Being on dialysis is like having a part-time job that doesn't pay. So what I've done is use my treatment time in ways that don't provide a paycheck every two weeks but do allow me to pursue my creative interest.
My love of writing, reading, and promoting literacy in my community did not end when I learned that I would have to return to dialysis in November 2015. A kidney transplant that worked for 24 years decided to retire. Lupus was the cause of my native kidneys failure.
I told a friend at work that I had to return to dialysis. She sensed my disappointment. Her reasonable response was, "Well, that's what's going to keep you alive." Days later I cried when the nurse gave me a quick orientation about hemodialysis before my first treatment that evening.
After a few treatments, I realized I needed something more to do besides watch TV or talk on the phone for four hours a night, three times a week. Not long before I started dialysis, I was working on a novel about a minister who has a crisis of faith when his daughter is born blind. I know a little something about having body parts that don't work properly.
I arrived for my treatments toting a large canvas bag stuffed with a navy blue blanket the dialysis center gave me, snacks, a notebook, and a pen. I stopped to get a cup of ice chips in the lobby of the center then headed for the heated pleather lounge chair for dialysis. After I was tethered to the machine, I pulled out my pen and paper and began to write.
Dialysis can be noisy. There's a machine to my left beeping and flashing a red light on top when a patient's blood pressure drops. To my right, a nurse is scolding a patient about bringing high-sodium fast food to eat during his treatment. Yet, I didn't have any problems concentrating with what became my new soundtrack.
To be a good writer, one must also read a lot. I spend much of my time on and off the dialysis machine reading. For more than 20 years, I have been a member of two book clubs. One is with a group of friends and the other meets at my church. Bringing my book clubs' latest selections to dialysis helps me keep up with my reading. Unlike some book clubs that I hear about; my two book clubs don't get off track. We actually discuss the books we've read.
In the case of the church book club, a classmate of mine at Cleveland State University where I also work as a secretary, connected our club with the producers of Michelle Obama's Netflix documentary, "Becoming." We're seen discussing her memoir with the former first lady herself. The nurse practitioner at the dialysis center began calling me "movie star" when I came for treatments. Movie star Sharon Jefferson has a nice ring to it.
In addition to the writing and reading that I do before, during, and after dialysis, I also coordinate my church's annual Martin Luther King, Jr. essay contest. I have been doing it for 33 years. It is not unusual for me to contact the winners while I am having a treatment or prepare their introductions for the MLK awards program.
During COVID-19, the Cleveland State campus closed, and students and employees worked from home. While on quarantine, I wrote a newsletter for the department in which I work, and I took a web design course. One assignment called for me to create a web page for a nonprofit, either real or imagined. I made up a website called "Beverly's Closet" after my sister who died in 2014 of pancreatic cancer. I "sold" clothes from her closet, and the "profits" were to be used for my church's MLK program.
The other assignment allowed me to create a website that is used as a personal portfolio, displaying my writings along with the church's book club updates, and my knitting and crocheting projects. I thought about dropping the course because I had fallen behind, but I plowed through and earned an "A."
Those websites helped me realize how much I have been able to accomplish while being treated for kidney failure and the medical complications that come along with it. I did not receive financial gain from any of them but, like dialysis, those creative pursuits are keeping me alive.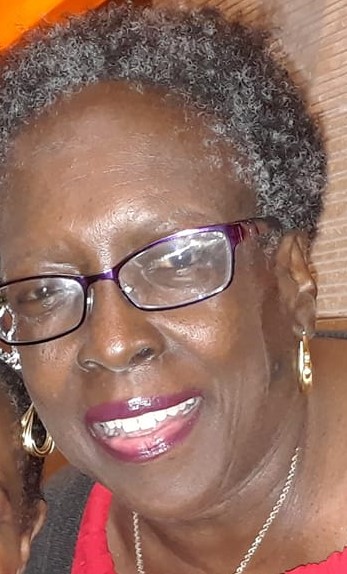 Sharon Jefferson is a writer who has dialysis treatments three times a week at Fresenius Kidney Care in Cleveland. She has written two plays, worked as a reporter for daily and weekly newspapers, and is currently completing her second novel. For her day job, she works as a secretary at Cleveland State University, where she earned a master's degree in English.
Web ID 5092