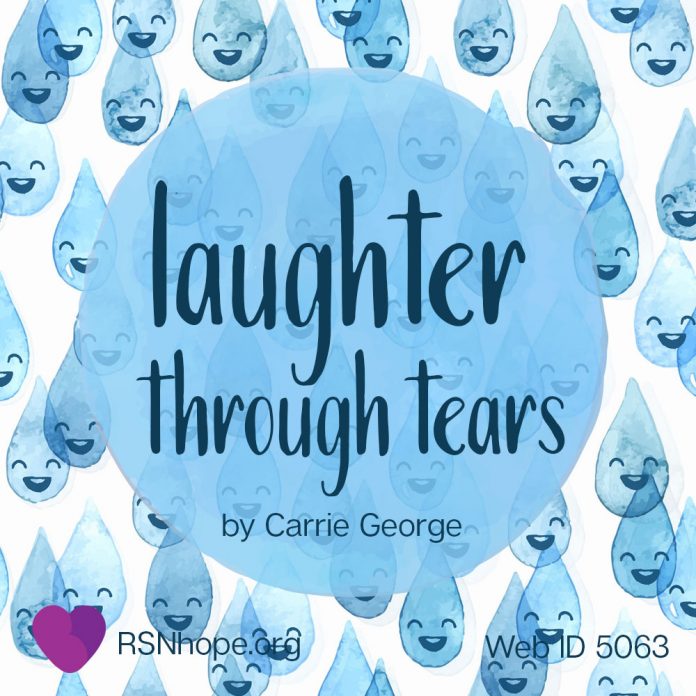 As he accepted The Mark Twain award, Jon Stewart said, "Comedy survives every moment." It has been scientifically proven that laughter and smiling lowers stress levels, strengthens the immune system, reduces pain, and increases positivity. When I first found out that my kidneys were failing, I was stressed (which increased my high blood pressure). I laid in a hospital bed for three sleepless nights and days, listening to reality show reruns and intermittently crying over my new reality. It was as if I were in a long, dark tunnel and someone had just blown out the last candle.  
For the next month, I could barely get out of bed most days, a side effect of all the meds I was on. It was countless daytime naps, then lying awake in the dark hours of night feeling scared and grieving the life I thought I was going to have. Hours bled into days, days into weeks, and weeks into months. The cycle kept repeating itself in between numerous doctor visits and prescription refills.  
Then, I slowly started reading all I could about kidney disease and joined some online kidney disease and dialysis forums. During one of my many nights of scrolling, I came across an advertisement for the National Kidney Foundation's "33 Miles in 30 Days" walk. I decided I could walk at least a mile a day for a month, promote kidney disease awareness, and fundraise for the organization. That was the literal first step of reigniting my light.  
The next step was talking on the phone with one of my dearest friends. She asked, "How are you doing?"  
I replied, "I am hanging in there, except my body is failing to thrive again. Now on top of everything else I am sneezing every two and half minutes from allergies. I have been failing to thrive since I was born; when I was a baby, I had jaundice and almost had to go back to the hospital. So, it's business as usual."  
My friend immediately started laughing hysterically. That in turn made me laugh so hard that my stitches, from a recent dialysis port surgery, hurt. Even through my pain I felt lighter; the rest of my physical pain lessened, and I even managed to smile. It was a special moment. We both realized the irony and hilarity of my situation; we laughed the kind of laughter that makes you wipe away tears. This was one of the first moments when I felt like I could begin to crawl up my new mountain of challenge.  
My strategy to combat this horrible illness: to find something to laugh about every day. It might be the fact that I put my shirt on backwards, or that my dialysis machine is finicky like a newborn baby, or that I wore a winter coat for the entire spring season due to my anemia. I told my husband every lady in a winter coat during springtime was one of my friends. Then we would take walks and see how many "friends" we could count. It was something we could laugh about and make the best of a miserable situation. The laughter makes the unbearable moments bearable.  
As I continue on in this kidney journey, it is my hope that I can bring light and laughter to the world. The joy I find in being able to make others laugh keeps my flame ignited in what can be a very dark and twisted tunnel. The relief of laughter makes me forget about the medical bills piling up and hip pain from catheter placement. Laughing through tears gives me the strength and hope to feel that life is worth fighting for. As Dolly Parton's character in Steel Magnolias says, "Laughter through tears is my favorite emotion." 
Lea la versión en español de este ensayo aquí.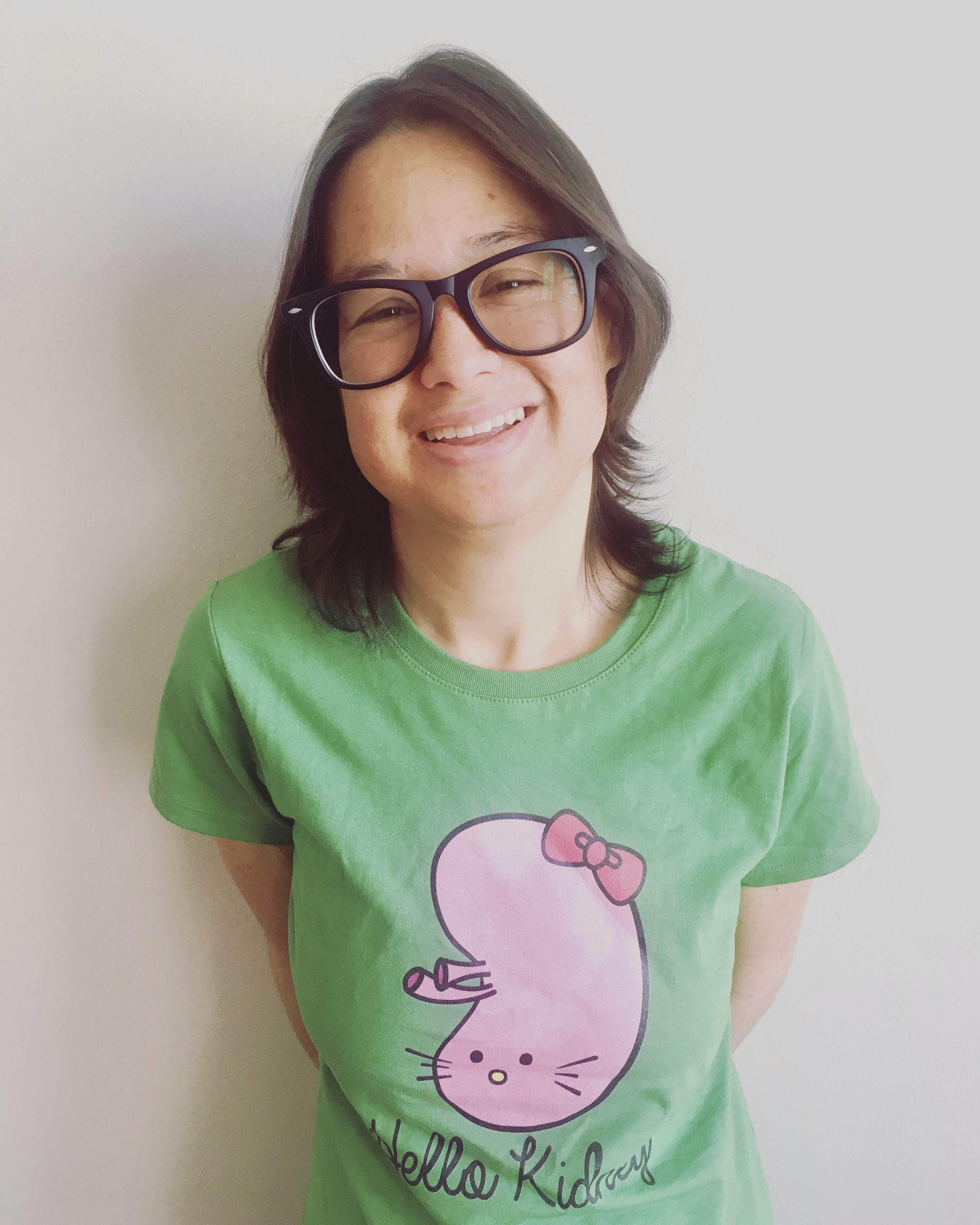 Carrie George was born and raised in California.  She graduated from Diablo Valley College with a degree in Liberal Arts.  For over twenty years and in many states she was a proud early childhood educator.  She started her kidney disease journey in 2019 and has been a PD dialysis patient since 2022.  Carrie is an avid lover of all things coffee, instagramming kidney friendly meals, and travel.  Carrie is an overly proud Aunt to Abbigail, Jena, Claire, Jack, Ben and Averi.  She currently resides in Boise, Idaho with her bearded husband Zach.
Web ID 5063