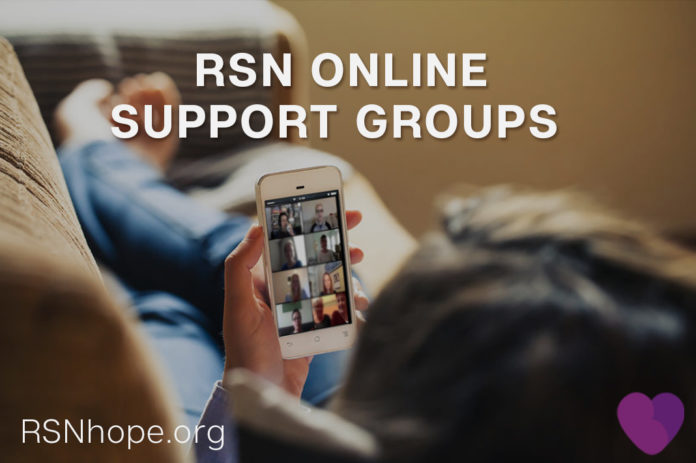 RSN's series of topical zoom meetings are informative and so much fun! Topics include the kidney diet, exercise, hobbies and more. Participants need not have a Zoom account. This is a great way to connect with others living with kidney disease, make new friends and learn new things. Sign up for a Zoom room meet up today!
There will be a link provided via email before each meeting. You will have the option of dialing in via a phone or you may access the Zoom web link via to your smartphone, tablet, desktop computer or laptop computer. Please add Info@RSNhope.org as a safe sender to your address book to ensure that you receive the email link.
Registration will be required. Here is a list of upcoming Zoom Meetings. Sign up using the form below this list.
Monthly Support Group
RSN's Monthly Support Group – Finding support beyond that offered by family and friends can help you cope with the life changes of kidney disease. Support groups have shown to reduce loneliness, provide a sense of empowerment, improve coping skills, reduce anxiety, help develop a clearer understanding of what to expect and provide hope for the future. People who attend RSN's support group share their experiences, strength and strategies to live a hopeful and joyful life. Join us!
Fourth Sunday of every month, 2:00pm – 3:30pm PT
Second Tuesday of every month, 2:00pm – 3:30pm PT
Find the correct time of the meeting you wish to attend in your timezone

Exercise
Kidney Kin Fitness. Get your much needed exercise with personal trainer, Edina Tanacs. (Please clear with your doctor that you are ok to do light stretching and exercises.) Have a sturdy chair handy. Classes are one hour long but you can opt to join for the first half hour, the second half hour or the full hour is you have time and are physically able.
Below are the days of the week and times for these classes:
Monday and Wednesday 4:00pm – 5:00pm PT
Find the correct time of the meeting you wish to attend in your timezone
Chair Yoga & Dance
Chair Yoga & Dance led by Nicole Simpson is an adapted form of chair yoga with a dance component using integrated yoga moves coordinated to lyrics of timeless popular music. The class starts with a warmup, then a dance segment where the main moves are introduced prior to each song, and finishes with a segment of some yoga exercises & cool down. This style is gentle, effective, and fun with an emphasis on posture and proper breathing.
Great for various conditions from general deconditioning & poor posture to joint issues, injury & disease. Participants gain better function in daily living activities with benefits such as:
Builds strength, balance, and flexibility with the added benefit of coordination through dance
Lubricates joints, ligaments, and tendons
Improves circulation, pain management, and mood
Reduces stress, anxiety, and blood pressure through mindful breathing
More restful sleep and overall sense of wellbeing
A typical class is 45 minutes in length with a 3-minute average of introductions & instruction to the virtual aspects in the beginning and at the end with any questions & comments. Joining in this special community, time flies as you lose yourself in the fun activities and familiar music.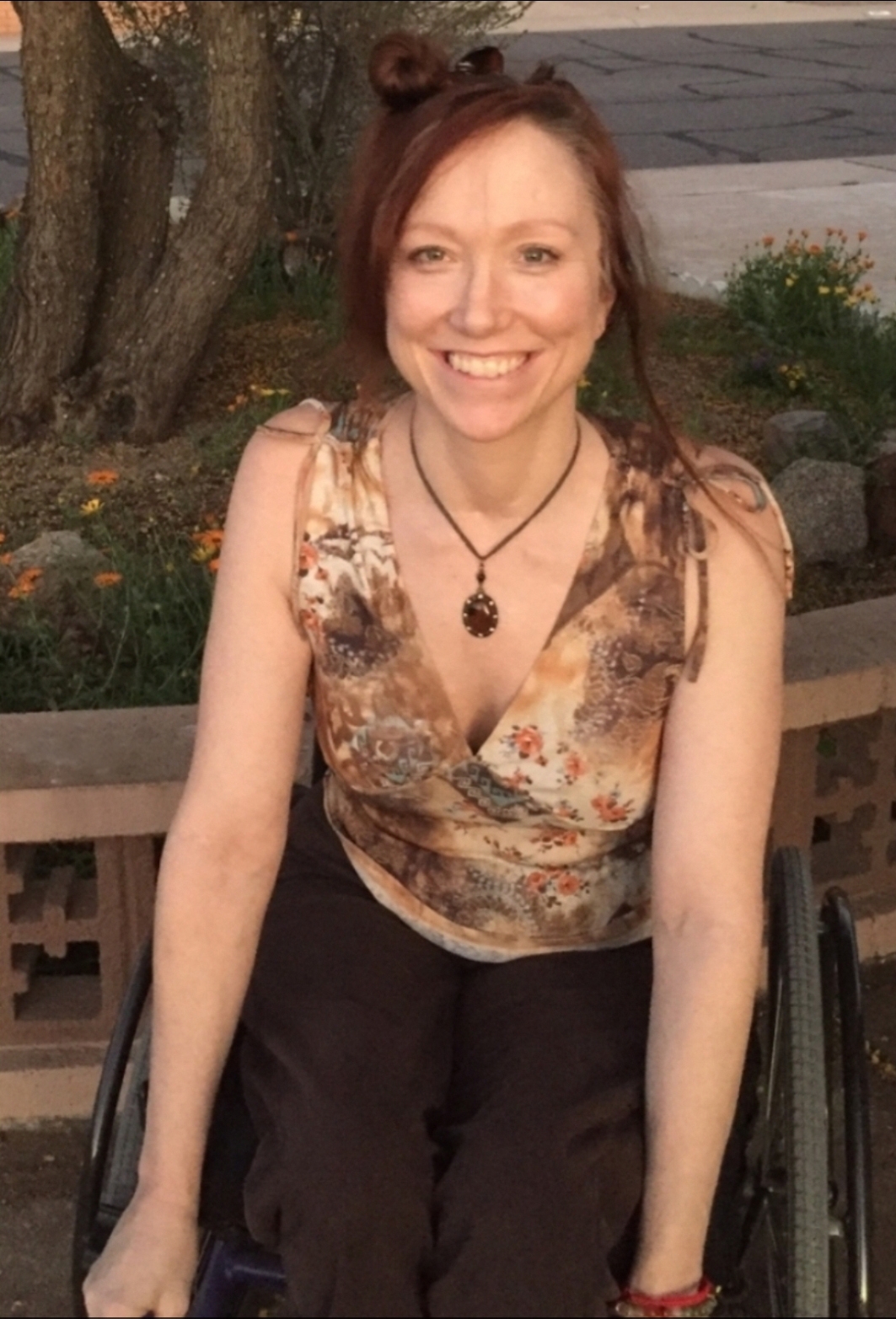 Nicole Simpson is a fitness and wellness professional with over 30 years in the health industry and holds a Bachelor's Degree in Kinesiology specializing in Exercise Science. Her degree includes an internship in Clinical Exercise Physiology training individuals with different injuries & disease in a gym setting. With over 20 years' worth of skills in meditation and the eastern arts of yoga, tai chi, and qigong, Nicole is also a wheelchair user with paraplegia due to a spinal cord injury sustained in 2002 and an Ovarian Cancer survivor since 2007! As a group fitness instructor and a personal fitness trainer, she uses her experiences in both eastern & western practices and injury & disease with a passion for dance to bring you Chair Yoga & Dance.
Every Tuesday and Thursday 11:00am – 11:45am PT
Find the correct time of the meeting you wish to attend in your timezone
Get Creative 
Do you have a passion for creativity? Let's inspire each other! We'd like to know more about your creative endeavors, no matter what they may be. Share your current or past projects with us!
3rd Friday of each month at 4:00pm – 5:00pm PT  – Starts on June 19, 2020
Find the correct time of the meeting you wish to attend in your timezone

Kidney Kin Book Club 
RSN is excited to bring passionate readers together to discuss inspiring stories.
Our next meeting is Sunday December 5, 2021 4pm – 5pm PT
Find the correct time of the meeting you wish to attend in your timezone

For our next book, we have chosen: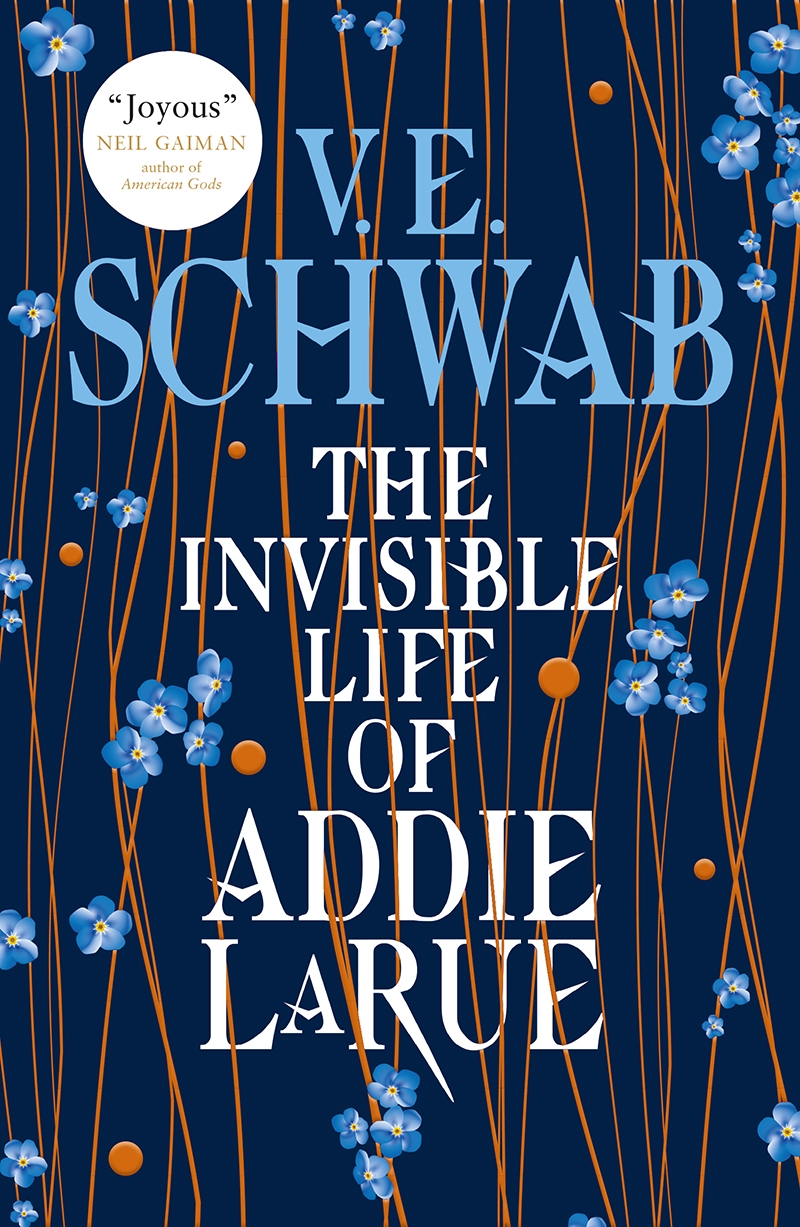 The Invisible Life of Addie Larue by V.E. Schwab
A Life No One Will Remember. A Story You Will Never Forget.
France, 1714: in a moment of desperation, a young woman makes a Faustian bargain to live forever and is cursed to be forgotten by everyone she meets.
Thus begins the extraordinary life of Addie LaRue, and a dazzling adventure that will play out across centuries and continents, across history and art, as a young woman learns how far she will go to leave her mark on the world.
But everything changes when, after nearly 300 years, Addie stumbles across a young man in a hidden bookstore and he remembers her name.
Space will be limited, use the form below to register: