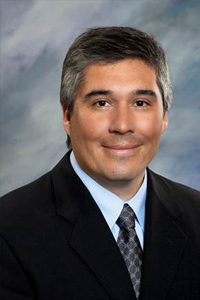 Rafeal Villicana, MD is the Medical Director, Transplant Nephrology at Loma Linda University Health. He is a Transplant Nephrologist who earned his medical degree from Michigan State University. He completed his internal medicine residency at Mayo Clinic Rochester. He subsequently completed Nephrology and Transplant Nephrology fellowships from UCSF. He then spent nearly a decade on staff at Cedars Sinai Medical Center.  His interests include kidney and pancreas transplantation, living kidney donation and ABO /HLA incompatible kidney transplantation. He is fluent in Spanish. He is an associate professor of Medicine at Loma Linda University.
Editorial Contributions by Rafeal Villicana, MD:
Prevention, Proactivity, and Staying Cancer Free by Rafael Villicana, MD
Signs Your Kidney Transplant is Happy and Healthy
What is a Preemptive Kidney Transplant?
Success with Kidney Transplantation
Kidney Transplantation: Understanding the Match