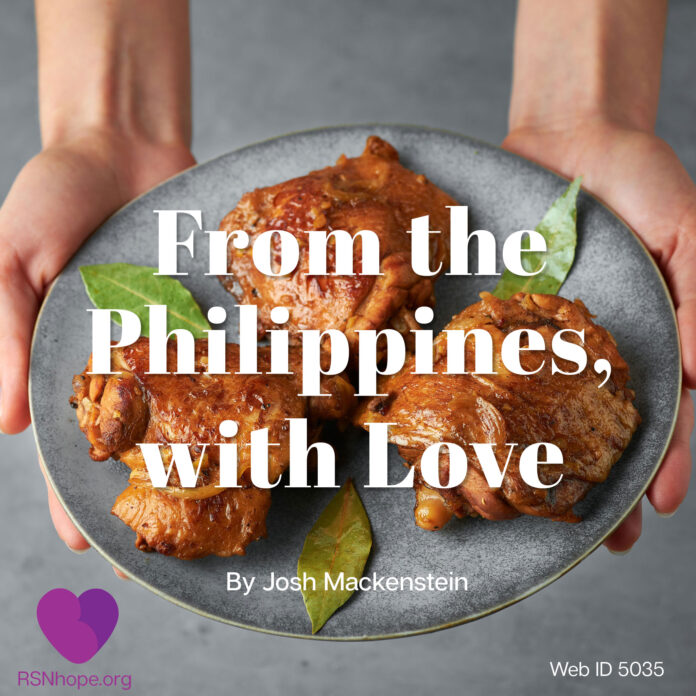 Before being diagnosed with chronic kidney disease, I was just a man in love.
I was eagerly waiting to be married to a woman I had met who lived in the Philippines. Her name is Lorraine, but she goes by the adorable nickname, Rain, and we were just three months away from her moving to the United States to begin our lives together.
And then, in the summer of 2018, everything changed.
I began developing a host of symptoms that didn't seem to make sense to anyone, even after two trips to the local emergency room. I was getting horrible body aches, I had a rash all over my extremities, and I started coughing up blood. Two blood clots were also found during these emergency room visits, as well. Finally, in August 2018, I was admitted to the University of Pittsburgh Medical Center. I didn't leave the hospital until 43 days later.
The cooking my caring wife does is representative of her heart. She has gone above and beyond to work with me in preparing meals that I like, while also being beneficial to my health.
It turns out I had been struggling with a disorder known as Granulomatosis with Polyangiitis, also known as GPA vasculitis (more commonly referred to as Wegener's Disease). It's an autoimmune disease that effects the blood. It did a lot of damage to my lungs, which healed while I was in the hospital. What did not heal was the damage that the disease did to my kidneys. This began my journey of dialysis, and now I'm seeking a kidney transplant.
All of this was happening while I still had this beautiful woman waiting immigrate to the United States to marry me.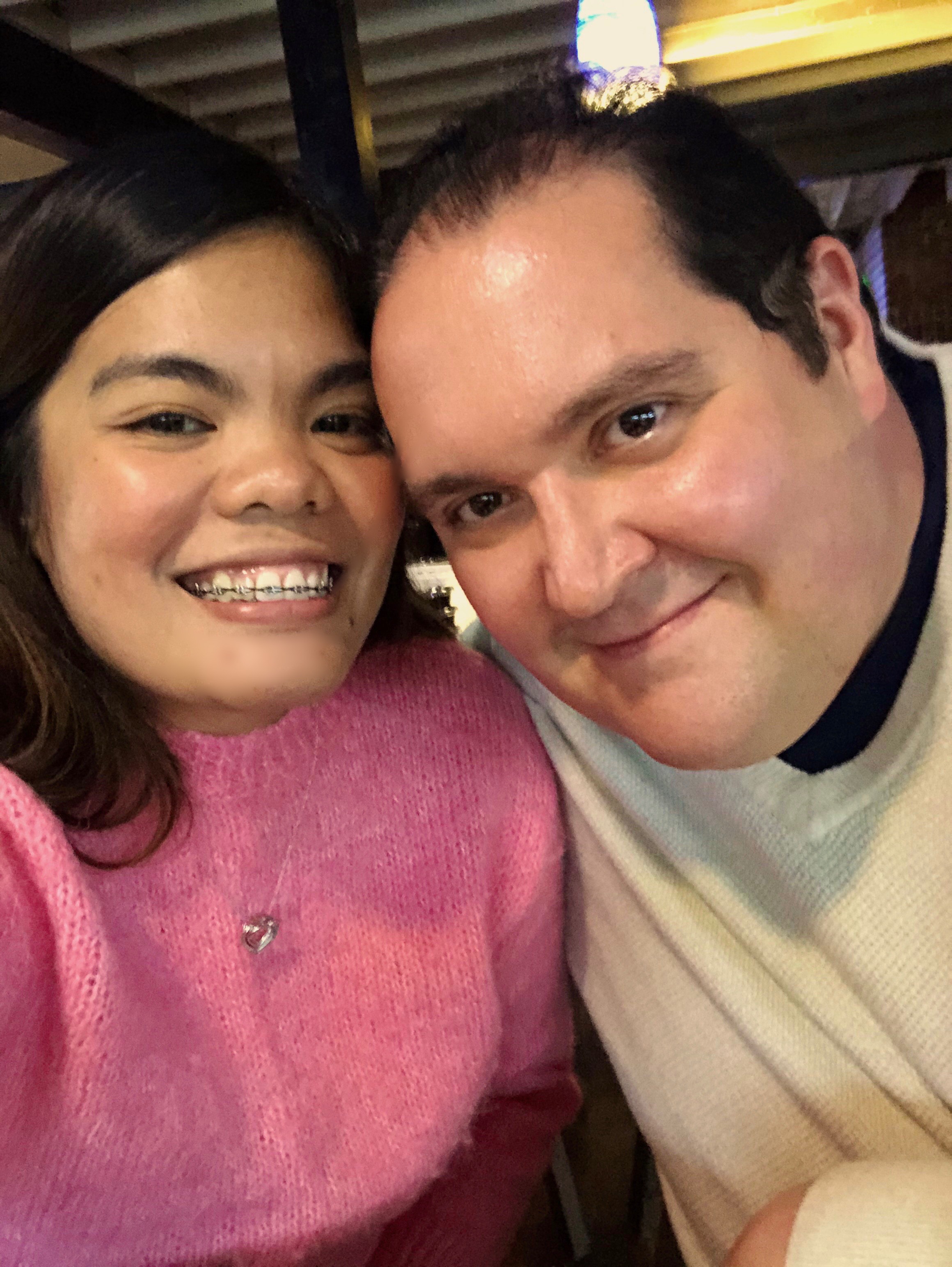 We eventually settled into newlywed life, with Rain adjusting to American culture, and to my medical needs too. It was a rocky start, to say the least. I can be a stubborn bull. I didn't want to give up a lot of the fast foods and bad choices that I developed over the years while living my bachelor lifestyle. I was in denial, not fully accepting my need to change. Rain lovingly pressed forward and did her best to make meals to match my health needs, with foods I would actually eat.
Building the strength and stamina to exercise consistently after my hospitalization was important, and the results have been very encouraging. I have lost close to 70 pounds since my hospitalization. Rain and I have worked as a team to try and find recipes each day that can work toward my health and weight goals, while still being to my liking. The following would be a typical "day in the life" from my diet:
I wake up to wonderful apple muffins that Rain makes from apples, cinnamon, flour, and lemons. Simple ingredients are the key to virtually all of her dishes, for my health as well as for our budget.
Lunch is time for some of Rain's tasty chicken fajitas! She prepares the chicken with onion, garlic, bell peppers, lemon, oregano, and thyme, with this often eaten "naked" to avoid carbs. I would have some cold spinach leaves on the side and carrot slices to accent this spicy meal. Dinner for me (since I'm dieting) is usually just a protein bar or fruit.
Really, the best way to express the blessing Rain's cooking has been in my life and for my health would be to talk about how things go on our weekends. That's when we take a bit of a break from dieting and have a traditional Filipino feast. She will cook up one of her favorite meals, and we will enjoy as much as we want on Saturdays. And we'd usually have plenty of leftovers for Sunday! We just sit out on our side porch overlooking the valley and enjoy our meal.
One of the best Filipino meals my wife prepares for our weekend feasts is Pancit Bihon. It includes egg noodles, beef slices, carrots, cabbage, onion, garlic, and beef broth. It is so savory and delicious! This meal gets paired with some refreshing and freshly juiced pineapple, as well as other fruits like grapes, apples, and strawberries.
The cooking my caring wife does is representative of her heart. She has gone above and beyond to work with me in preparing meals that I like, while also being beneficial to my health. I am blessed to have her in my life in so many ways.
I started off just being a man in love.
And I still am.
Listen as Josh Mackenstein reads his essay:
la versión en español de De las Filipinas, con amor por Josh Mackenstein aqui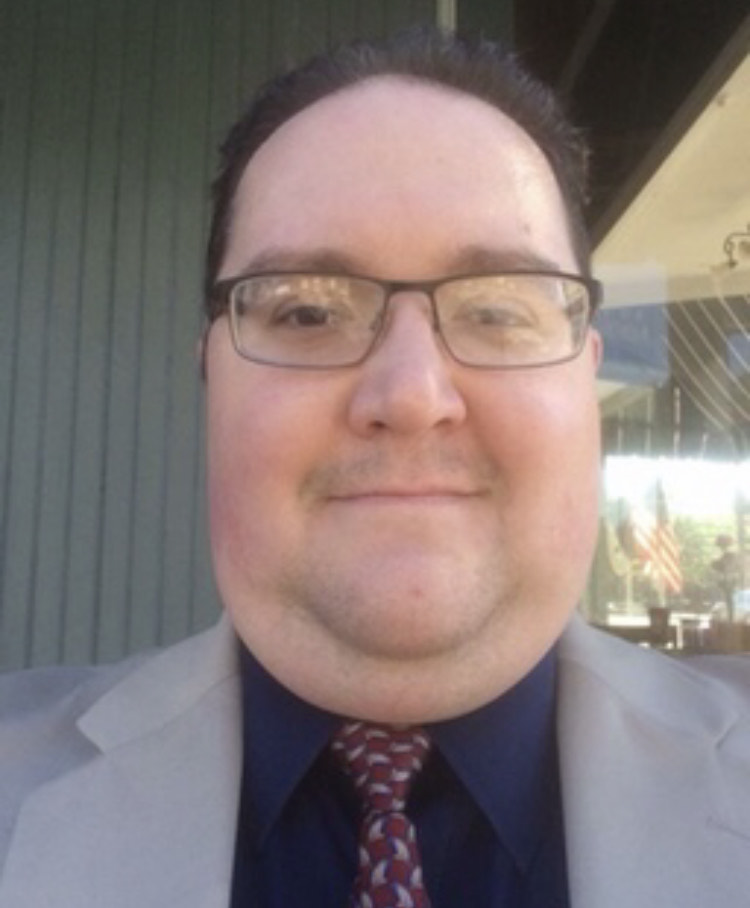 Josh Mackenstein has been on hemodialysis for 2 1/2 years.  He has had two career paths spending over 9 years as a Pastor in the Free Methodist denomination and over 7 years as a Counselor to teens and adults.  He currently works as a therapist part-time, while enjoying time at home with his loving wife, Rain.  He enjoys daily walks, as well as reading and writing.
Web ID 5035