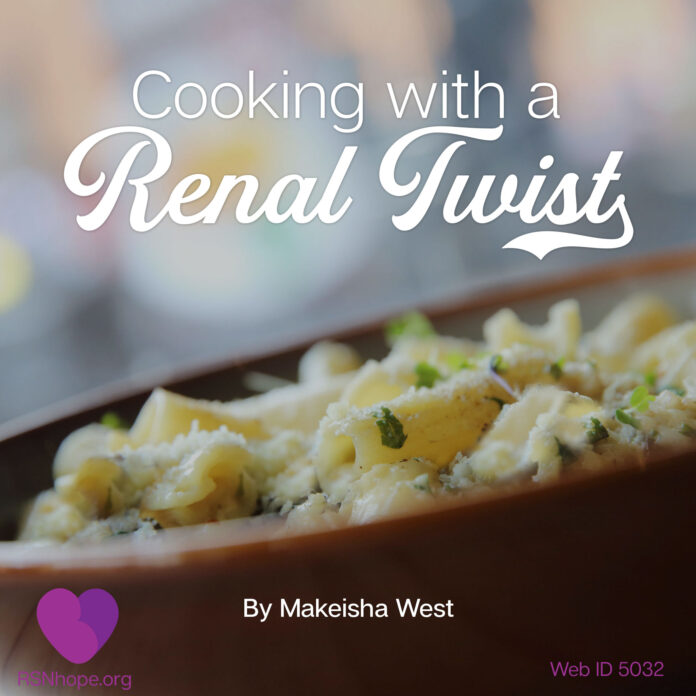 "No, you can't be serious," I uttered, as my doctor informed me of the news. I was officially diagnosed with renal failure.
I always had a love affair with food and southern seasonings. I grew up in the South, and down here we love salt. I was taught to cook by my grandparents and my mother at an early age. No one ever discussed the importance of healthy eating, and watching my weight never was a concern, since the flavor of food (not calories) was most valued. My entire lifestyle had to change. I had to learn how to monitor my liquid intake, use fresh herbs and spices, and take binders daily.
As you can guess, the hardest adjustment was the intake of liquids. With some simple changes, I was able to take control and conquer this difficulty.
Most people on a renal diet are limited to only one liter (32 oz) of liquid a day. Keep in mind, liquids are in every food and must be measured. I decided to use smaller cups when preparing beverages. I chose smaller pieces of fruit. My big triumph was grapes! I froze them and ate them slowly throughout the day to quench my thirst. I also like to chew on crushed ice. I've learned that smaller pieces of fruit, frozen grapes, and crushed ice all satisfy my thirst.
Exercise is an important factor in eliminating some of the daily fluids. Sweating allows me to replace that lost fluid with more fluid intake. I had to watch out for salt because it can absorb fluids in food, which count toward my daily intake. This makes it harder for my body to release the extra fluid weight when undergoing hemodialysis.
Having to adjust to a low salt intake, I discovered how to use herbs and spices to season my food instead. When I started incorporating fresh ingredients into my cooking, it was a huge step toward eliminating unnecessary sodium and liquids. I learned that the fresher the ingredients, the better my food tastes. I learned about different types of parsley, fresh garlic, fresh ginger, and fresh basil leaves. Freshness is the key. If paired with the correct dish, fresh herbs and spices bring out bold flavors in any meal. I realized I can make my food have amazing flavors without putting my health in jeopardy.
My final challenge was understanding binders. Binders are pills that soak up phosphorus in food. Healthy, functioning kidneys remove the excess phosphorus automatically. When the kidneys no longer function, binders must be taken with every meal and snack. Your doctor will determine how many binders you need by  looking at your bloodwork. I've been instructed not to take them either before or after my meal; binders must be taken with food during the meal. Some medical professionals may direct otherwise, but this approach works really well for me.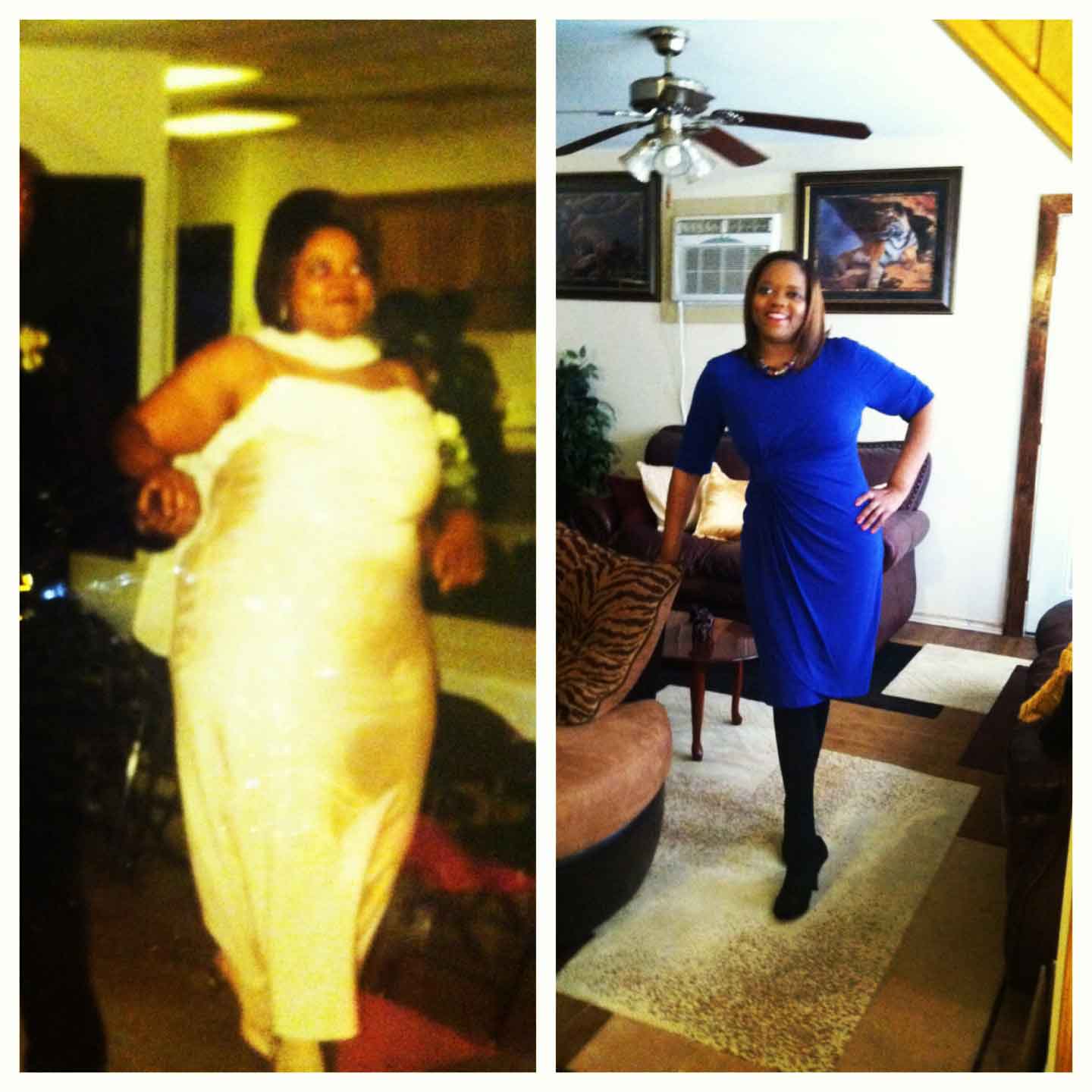 I have been a dialysis patient for 16 years. In 2005, when I began dialysis, I weighed 315 pounds. I currently weigh 145 pounds. My so-called 'horrible life change' developed me into a smaller body and a homemade chef. Who knew?
Now, it's your turn! One of my favorite recipes is Chicken Alfredo. It's simple, and amazingly delicious! Try it!
Learn how to measure your food liquids and use smaller cups when drinking beverages. Seek out farmer's markets and vendors with fresh produce and herbs to create tasty meals. Take your binders everywhere you go, as you never know when you may decide to indulge in a good meal.
Let's enjoy food and life on a renal diet! Bon Appétit!
Makeisha's Chicken Alfredo
Ingredients
4 large chicken breasts
4 cups heavy whipping cream
8 ounces unsalted butter
1/3 cup fresh, diced parsley
1½ cups grated Parmesan cheese
1 teaspoon garlic powder
1 box Penne noodles, cooked according to package instructions
Instructions
Cook pasta according to package directions.
Boil chicken breasts until done, then cut into cubes.
In a saucepan, cook garlic powder and unsalted butter over medium heat. Add the cream once the garlic becomes fragrant.
When the butter and cream become combined and bubbly, add in the Parmesan cheese and quickly whisk. Turn up the heat slightly and continue to whisk. The sauce will thicken.
In a large bowl combine cooked pasta, chicken, and alfredo sauce. Stir well, and garnish with fresh parsley. Season with salt and pepper if desired.
Nutrition Per Serving (8 servings)
Calories 646 cal
Total Fat 46.73 g
Saturated Fat 27.39 g
Trans Fat .164  g
Cholesterol 220 mg
Sugars 1.72 g
Sodium 440  mg
Carbohydrates 18.86 g
Protein 37.23 g
Phosphorus 399  mg
Potassium 351  mg
Dietary Fiber .7  g
Calcium 233 mg
Recipe Disclaimer: Due to variations in ingredients, the nutritional analyses should be used as a guideline only. A renal dietitian reviews all recipes, but we cannot assure that all values are accurate. Remember to consult a renal care provider with respect to any specific questions or concerns you may have regarding proper renal nutrition or before making any changes in your renal diet.
Listen as Makeisha West reads her essay:
la versión en español de Tercer lugar Cocina con un toque renal por Makeisha West aqui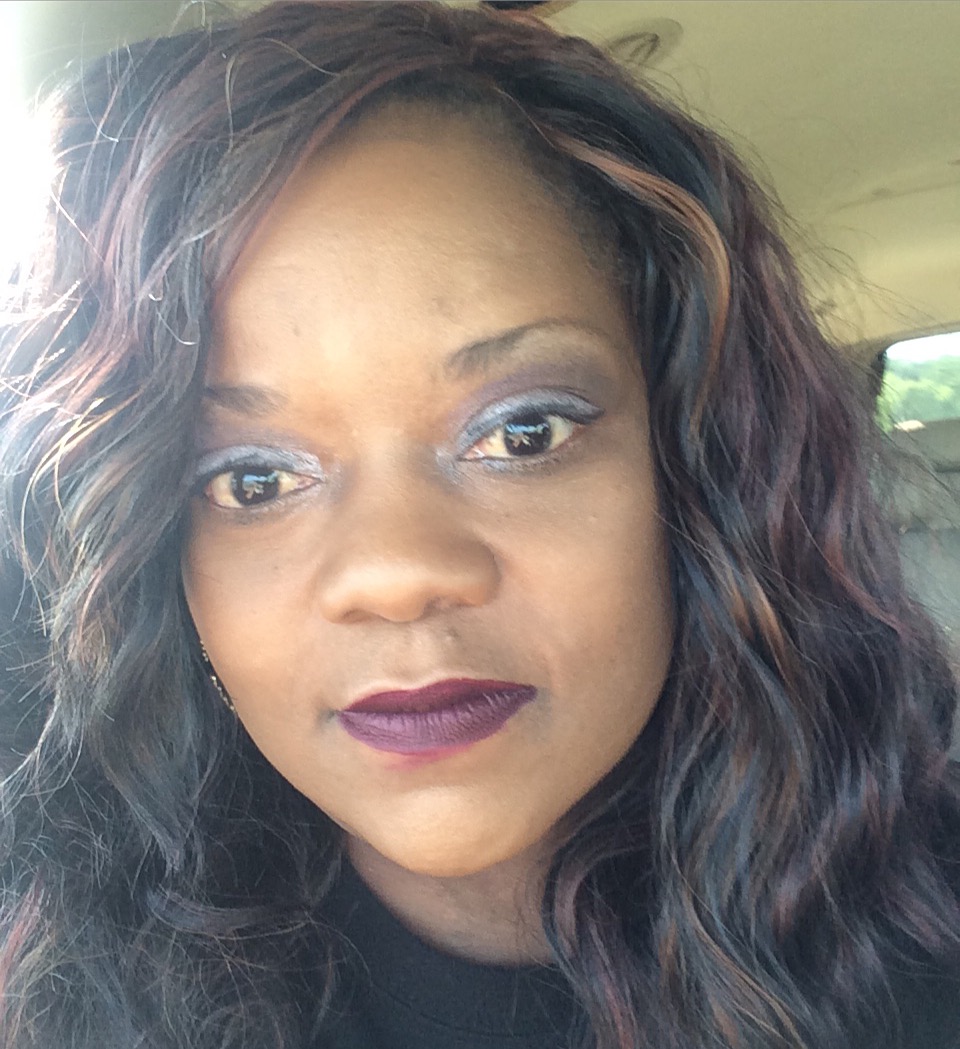 Makeisha West has been on dialysis for 15 years. She has done 5 years of hemodialysis and 10 years of peritoneal dialysis. Her passions include cooking and exercise. She started feeding 25 senior citizens monthly in my community in 2016, all paid for herself. Her parents are up in age and she cooks for them four times a week.  She calls it #cookingwithlove. Makeisha walks up to 10 miles weekly. She enjoys the outdoor nature early in the morning.
Web ID 5032