A sleek nightclub with an extra-long dance floor, spectacular DJ sound and video, posh lighting, and over-the-top decorations and swag set the perfect tone for "Night on the Town," Renal Support Network's 24th Annual Renal Teen Prom at Giggles Nightclub in Glendale, CA, January 15, 2023.
RSN Founder Lori Hartwell started the prom and has produced it for the past 24 years to inspire young people who have kidney disease to live their lives to the fullest. Hartwell missed her own prom because of kidney disease, and she wanted to create a fun, social, milestone life event to draw young people challenged by kidney disease together in shared experience. This year, guests expressed great joy to be able to attend an in-person party; in 2021 and 2022 the gatherings were virtual due to COVID.
Asha James, 24, lives in Long Beach and was diagnosed with kidney disease at age 12. Dialysis was her only option at that point. She was eventually able to get on a transplant list and at the age of 20 she got a call that a kidney was ready for her. Her transplant was a great success. Asha has been attending the Renal Teen Prom since she was 16 and looks forward to it every year, especially since she has had to miss out on other activities due to her health: "I wanted to continue playing sports, but I had to stop." RSN's prom and activities has shown her that living your life is what's important. Fully decked out in a gorgeous red velvet dress for the prom, she loves late 90s and Techno tunes, especially Daft Funk's "One More Time." She loved the nightclub setting: "It looks very cool!" She is starting an online Human Resource Management masters' degree program this month.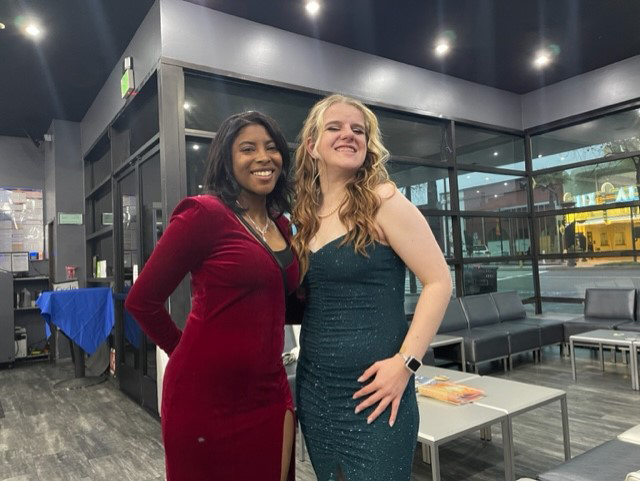 Brenna Kahlen, 21, lives in Newport Beach and was diagnosed when she was just six months old. She was on dialysis for eleven years, and finally got a transplant in May of 2013. She credits her mom with helping her transition to managing her own care as an adult, asking the right questions, and keeping up with appointments every three months. Her older brother and younger sister are supportive and caring, and her parents are both prom volunteers. This is the 4th prom she's attended. "I have missed seeing my friends the past two years and am so excited to be together in person. I found this green glitter dress last year and was looking forward to wearing it and I finally am! One of my favorite memories is getting all dressed up for this prom and walking in and seeing the beautiful party setting. This nightclub is a very cool change and I like it!" Brenna's future goals include getting a car and driver license, learning to take care of herself independently, and doing more sewing and fashion design projects. She completed a custom bathing suit and looks forward to doing more designs like that.
Brenna's mom Yvonne Kahlen was stationed at the parking lot entrance door to help guide guests into the club on the cold and rainy night. "We are lucky to have a daughter who is all about enjoying an event like this! For her to get the opportunity to come to the prom – it's very special! She missed her own prom, and she's been attending this event since we heard about it. For her, being with everybody, that's what she loves.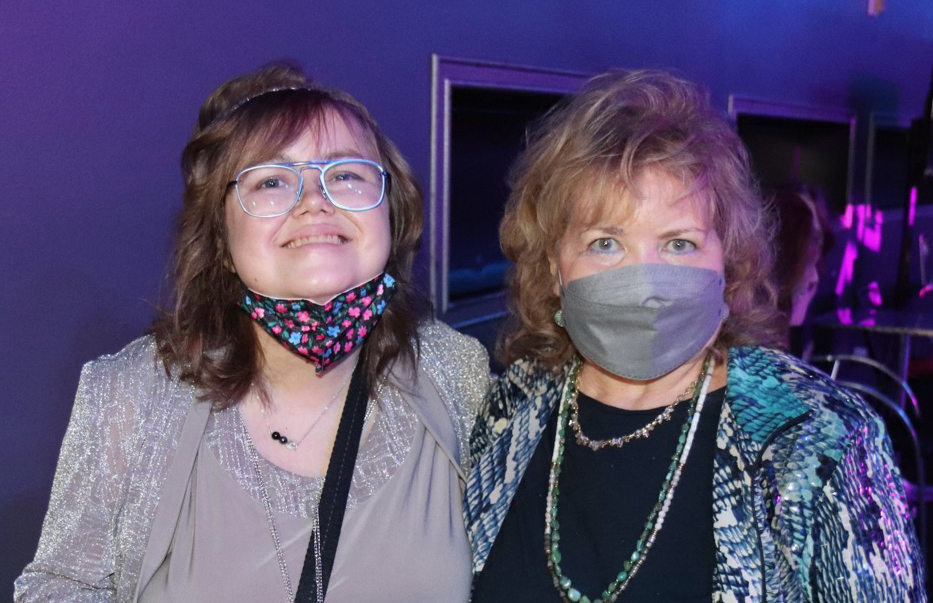 Abigail Teasdale, 26, lives in Bakersfield, and just recently – in October 2022 – got a pre-emptive, third  transplant, and so far, so good. "It means a lot to me, after three months of quarantine post-surgery, to be able to attend the prom as an ambassador and be back in person with friends. I've been coming to this event for 10 years, and it has shown me that I have a lot more peers than I think. I really like interacting and connecting with them. Abigail loves Emo/Alternative music, especially the band Fall Out Boy, and loved the nightclub setting. She was enjoying a Mule mocktail, one of several creative non-alcoholic drinks a bartender was mixing and serving at the club's elegant bar area.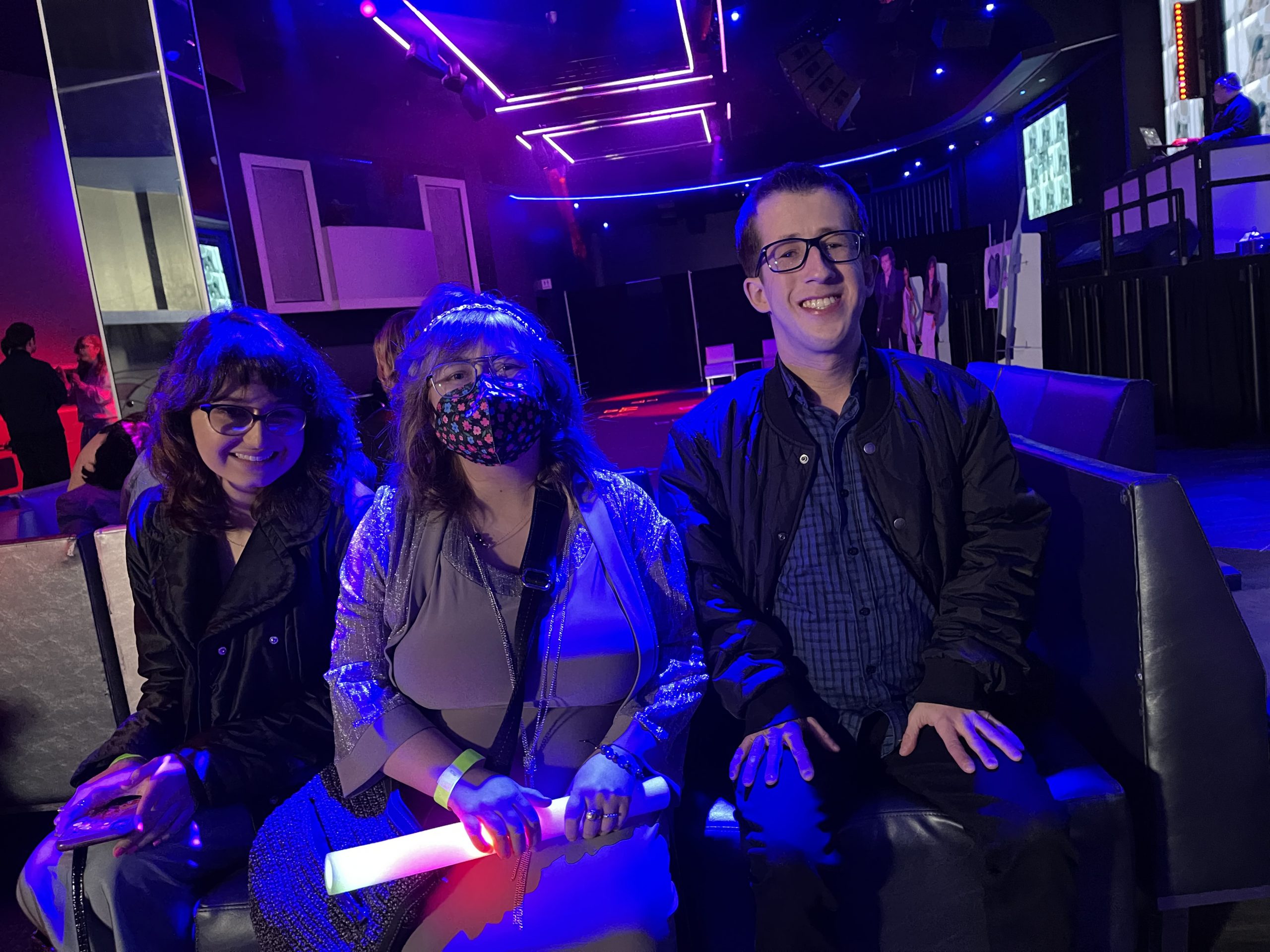 Trent Sullivan, 29, another long-time prom attendee, was very happy to be back to serve as an ambassador. Currently living in Scottsdale, he comes to California for medical follow-ups at UCLA, and to see his siblings and young nieces and nephews! He and his siblings are very close and have supported each other through family challenges. He's also found tremendous support and encouragement through RSN's prom and programs. "The prom is such a cool event and a lot more fun in person! I made many friends at the prom, with Abigail being the first one, the first year I attended in 2017. There's a special connection that young people make here. I've always told people about RSN. There's no other organization like it, and no one besides Lori and her team could plan such a fun event for people to show that we are not alone, and we have a community!"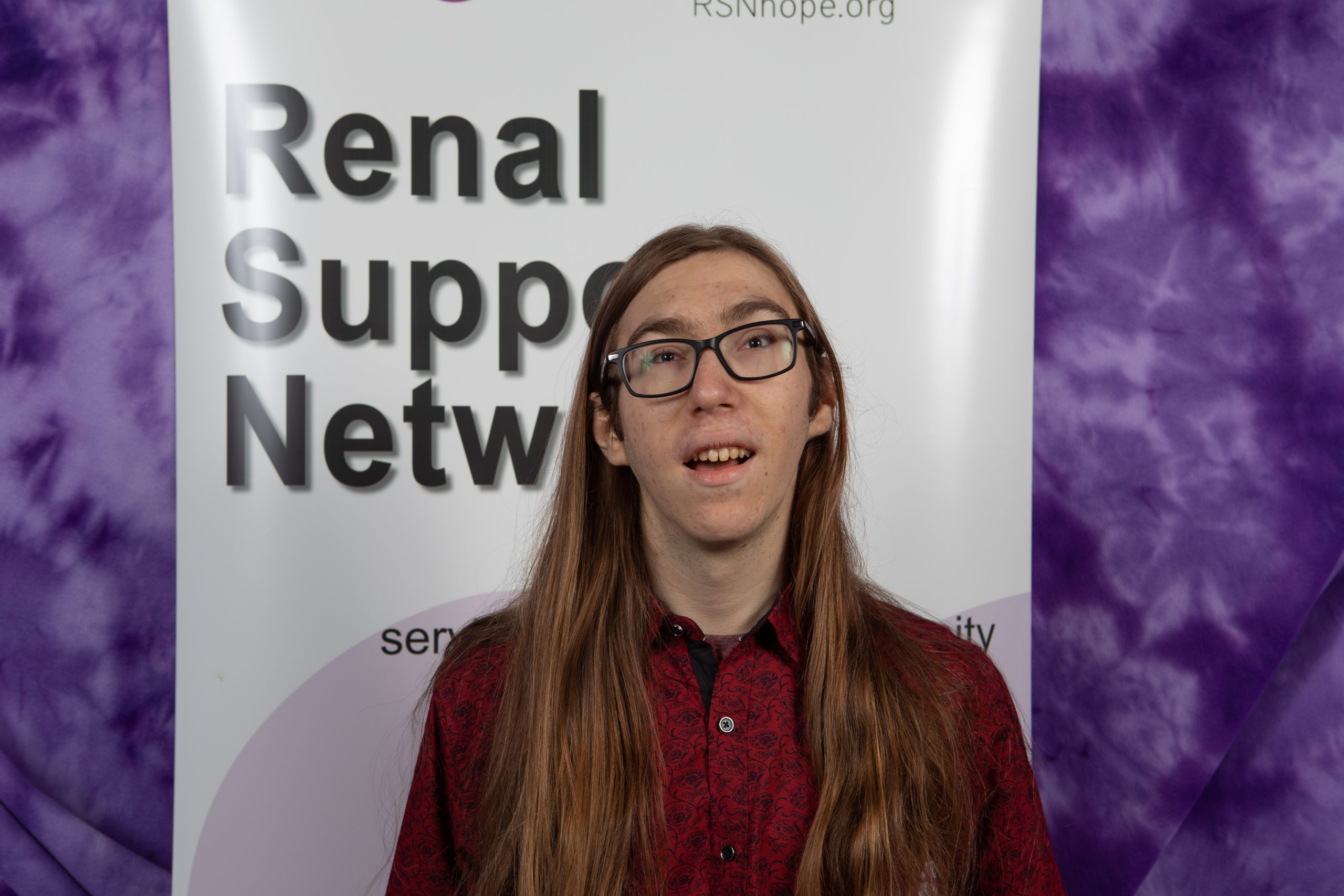 Vinnie Dodd, 16, from Azusa, was at the prom for the very first time. He said he loves 80s music and was listening to all the songs. His parents brought him to the event, and he brightened up when his good friend Joey Green, 20, arrived. Both have had kidney disease since birth. Vinnie's mother managed his peritoneal dialysis at home, and he got a transplant at the age of 2 ½. He has two older brothers who have supported and helped him, and a very supportive set of parents. His mother Mary Dodd loves to volunteer. "I lost my own mom to kidney disease, and Vinnie was born just after that, so I've been very active as a volunteer and advocate in this community."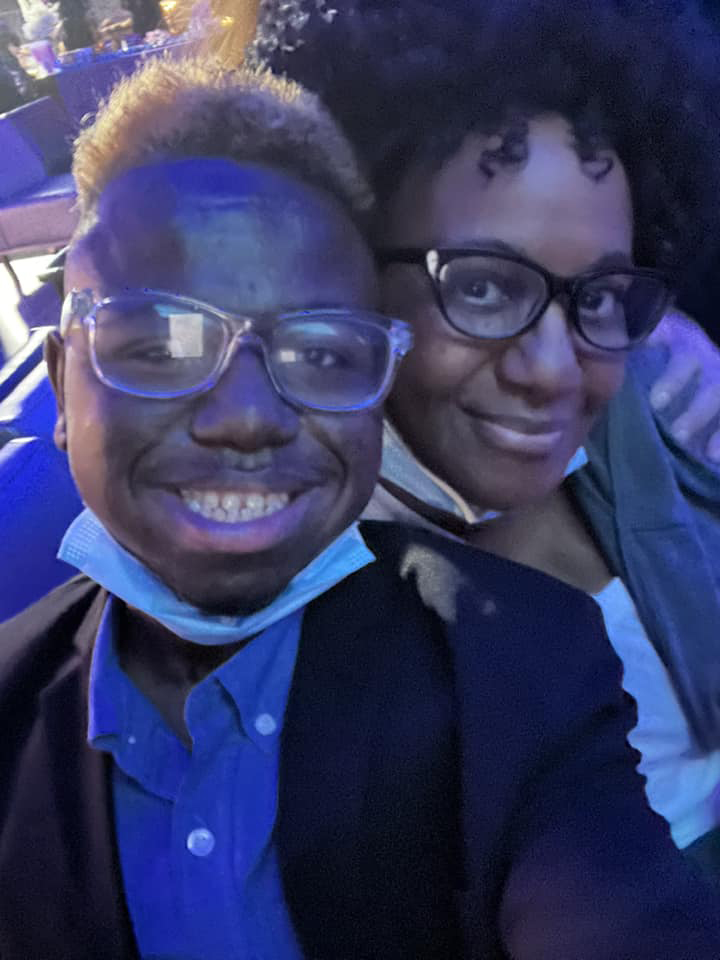 Marlene Rattler, Joey Green's mom, brought him to the prom to hang out with Vinnie and other guests. Joey, 20, from Los Angeles, has been attending since he was 16. Four days after he was born, he had to go on peritoneal dialysis, and she managed the process. He got a transplant at the age of 2; it's been 18 years! Marlene met Lori Hartwell through Joey's doctors and she invited them to the prom. "Joey won't miss the prom! Everyone is very friendly, and he really enjoys it. We missed the in person atmosphere when it was virtual, so no matter the rain tonight we were determined to come!" Right now, Marlene and Joey are in transition, and she is making sure he knows how to take care of all the transplant follow-ups and medication schedule as an adult.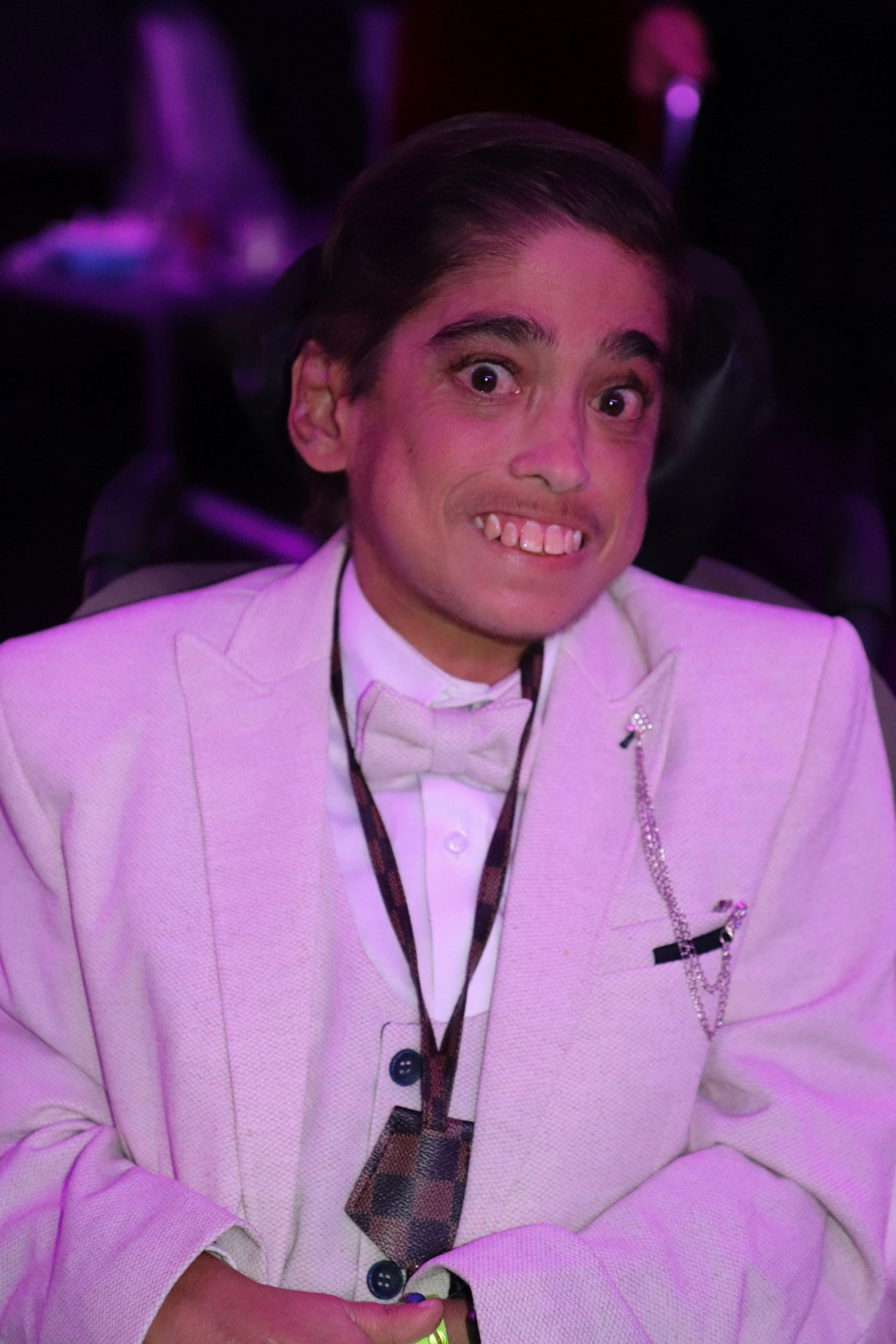 Kareem Khalaf, 22, was at the prom with his mother Elham Khalaf. Diagnosed at age 7, Kareen started dialysis when he was 11. He continues to struggle with effects of illness, the pandemic and being immunocompromised – the past two years he has been in and out of the hospital. While it's been hard on the family, his mother shows love and determination. "I'm so glad he could be here today," Elham said. Kareem hit the dance floor in his wheelchair, showing off a white tuxedo jacket.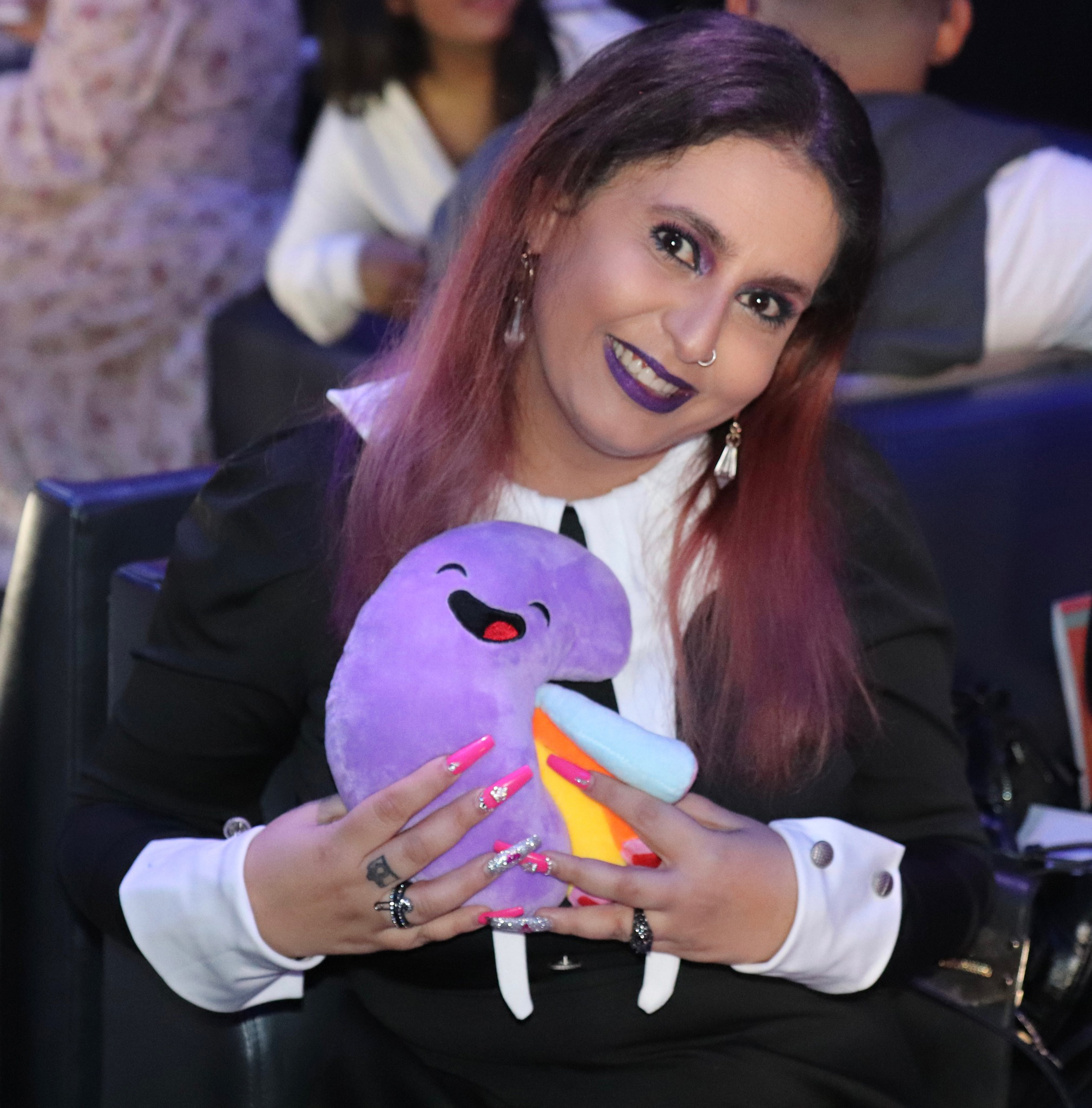 Delaram Daghighnik, 30, from Los Angeles, came to the prom as an ambassador. She was 4 years old when first diagnosed with kidney disease, had peritoneal dialysis for a while, then two unsuccessful transplants, and is now on home hemodialysis while waiting for a third transplant. Her sister and two brothers are very supportive; each volunteered to be tested as a kidney donor but were not good matches, so she continues to wait. "I've learned and grown through RSN and attending this prom. Lori always posts lots of great information on her website. I had such a great experience meeting Jack Black at one of the proms – he is the nicest, sweetest, kindest person!" At the "Night on the Town," Delaram enjoyed a Blackberry Sour mocktail and the great kidney-friendly food as she shared her dreams for 2023: getting transplant and finally being able to travel. She wants to go to Mexico because she's a photographer and there are so many beautiful and historic places in Mexico.
Mihi Wicks, 22, from Fontana, joined the prom virtually via Zoom. She had planned to attend in person with long-time friends, but the rain was exceptionally heavy in her area, and it wasn't safe to drive. "The organizers kept the Zoom focused on the dance floor and also entertained those of us attending virtually with questions and games. The setting looked very cool." Mihi was 10 ½ years old when she was diagnosed with kidney disease and is currently on hemodialysis four days a week. She had a transplant in 2014 which sadly rejected. "I hope to get on the transplant list soon, and I'm also looking for a donor. The past few years have also been hard as I haven't been able to socialize due to the pandemic and my frequent dialysis. In the past, I've attended several Renal Teen Proms. They've been great and very helpful, and I've been in contact with Lori ever since I learned about her program. I'm still in touch with many friends I've made, not only through the prom, but through RSN support groups, book clubs, and other events RSN has held like Hope Week. In person, before the pandemic, I met people of all ages through RSN." Mihi's favorite prom memory is meeting ABC7 Eyewitness News anchor Philip Palmer. I watch him all the time. I met him and took a picture with him at the prom!"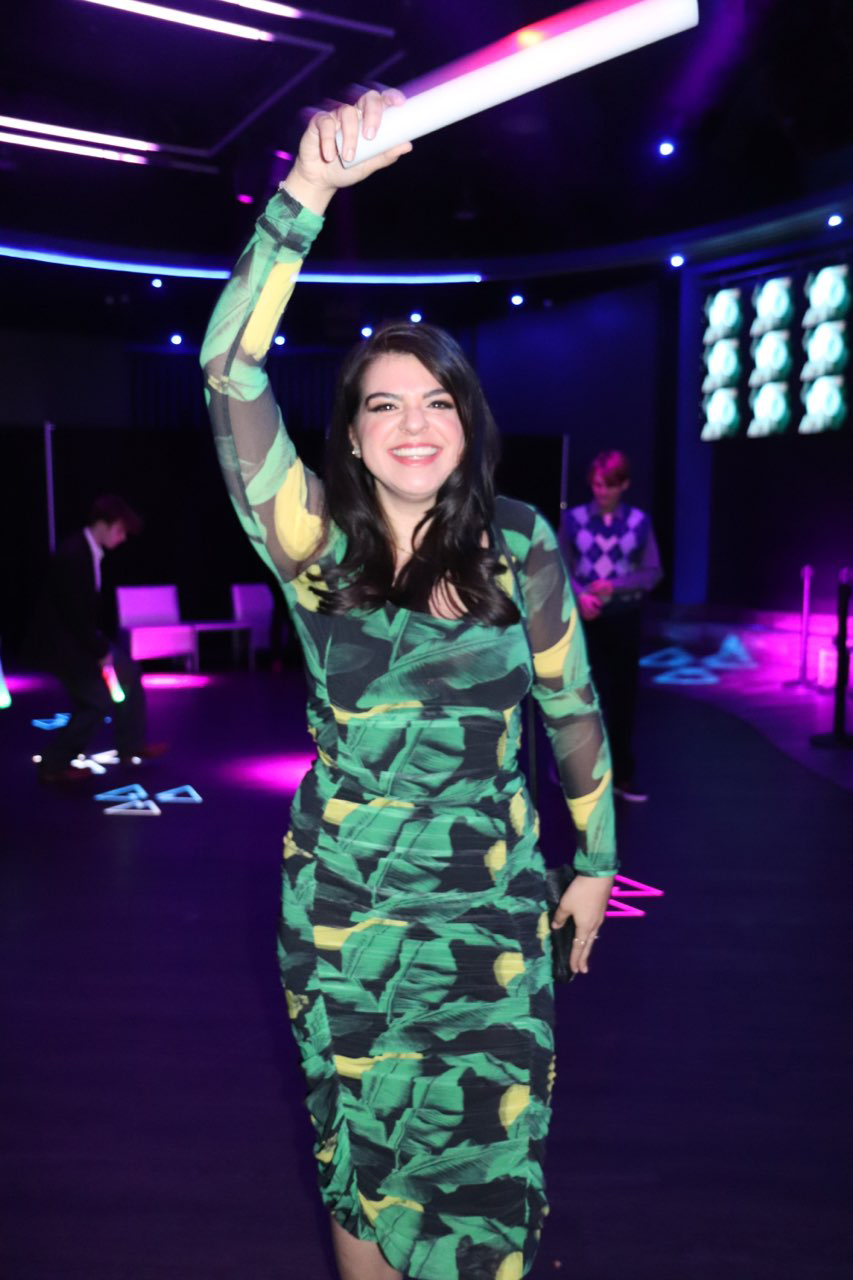 During a short break in the great music celebrity Mayan Lopez came onstage to greet the prom guests. Mayan and her dad George Lopez gave RSN prom goers a hilarious tour of Ripley's Believe It or Not Museum last year in a virtual format. They've now paired up in a new comedy series, Lopez vs. Lopez, on NBC. Mayan was joined at the prom by her mom, Ann Lopez, an actress, film, and television producer, who donated a kidney to Mayan's dad George in 2005. Ann has been a big part of many of RSN's events and online activities for over a decade.
Mayan talked about enjoying the prom and has attended several. "I'm very honored to be here tonight to have fun with everyone. This event means a lot to me!"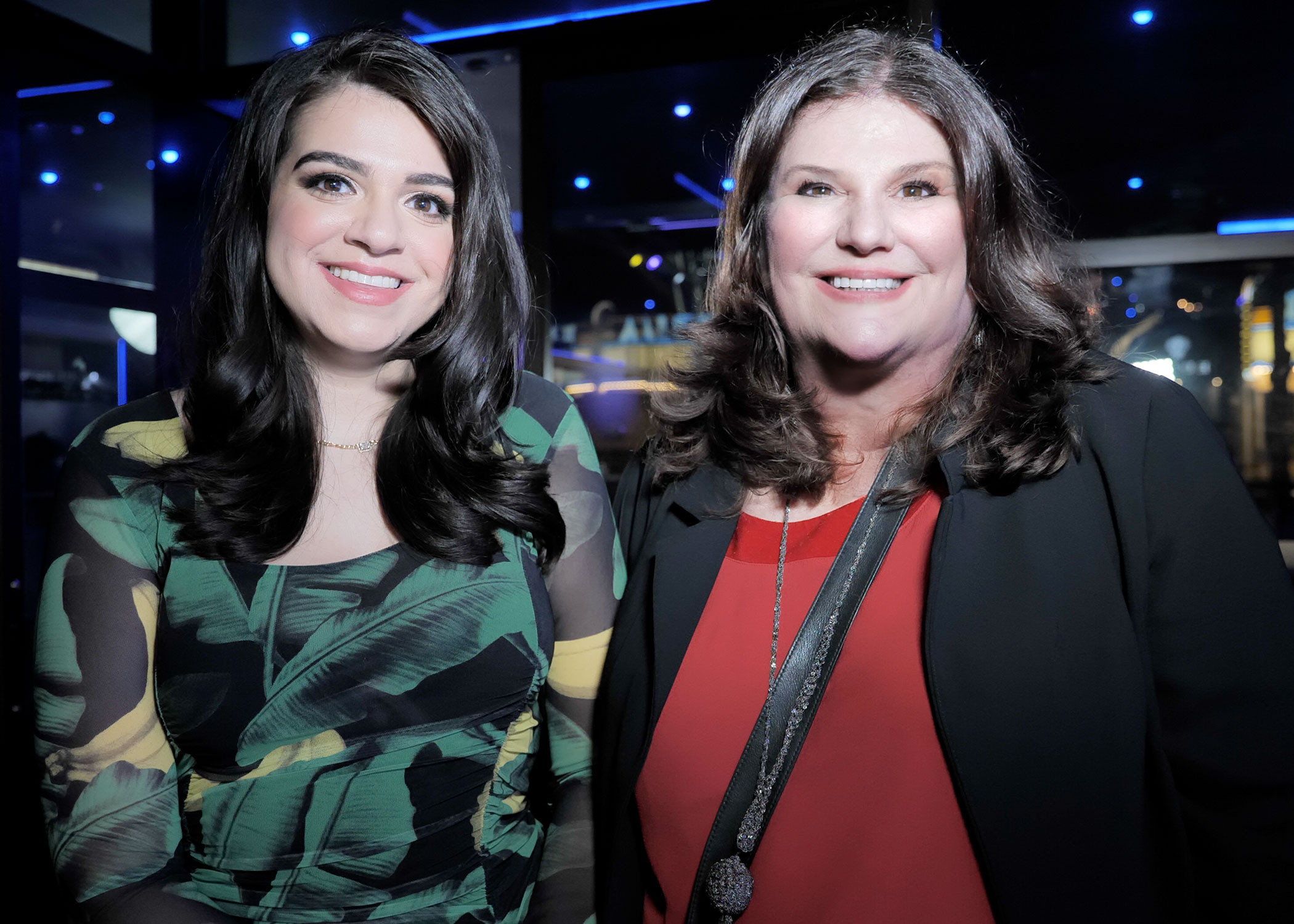 Ann Lopez chimed in, "I've seen some pretty good dancers here! Everybody, dance and have fun!" To the organizer, Ann said, "Lori, you are amazing. Every year you selflessly do this. You're always thinking about the kids." Both Mayan and Ann urged guests to party onward! 
Save the Date for the 25th Anniversary Renal Teen Prom, January 14, 2024!
 Asha James can't wait for the next Renal Teen Prom, its 25th Anniversary. "If there's a big reunion, I hope to see a lot of the alumni, as I might recognize them. I've looked back at the website and enjoyed photos of years past. For a theme, I'd consider a 'Tribute' to past icons, including some great performers. Maybe a 'Glam & Rock' theme as we should definitely continue to glam it up for the prom and I love rock music!"
Brenna Kahlen was very excited about the idea of a 25th Anniversary Renal Teen Prom reunion. "I really like that idea and would love to be there at a very big party to celebrate!"
Brenna Kahlen's mother Yvonne reflected about the long-term impact on prom-goers, "It would be exciting to get all RSN guests together for a big reunion of this prom! Especially as young people become adults and get older, you start to see how much effort and love goes into planning an event like this and be that much more grateful for the experience!"
Abigail Teasdale has a grand goal of success, and to keep on living! She loved the idea of a 25th Anniversary reunion and was already practicing by connecting with Trent and other friends made at earlier proms.
Trent said he was looking forward in 2023 to celebrating his 30th birthday, the 12th anniversary of his kidney transplant, and the 30th anniversary of his heart transplant (which occurred when he was just five months old!). "I love celebrating milestones, and I would love to be at a 25th Renal Teen Prom and reunion, which would be a great milestone for Lori. She is the literal queen of the prom!"
Delaram Daghighnik was excited about the idea of a 25th Anniversary reunion. "That would be just great! I want to see friends I've made. Lori invited me back this year and I'm glad to be here. I'd really like to visit with more of 'the old crew' that I know. If I were to propose a theme, it would be a 'Great Gatsby' roaring 20s party."
Marlene Rattler loved the idea of a 25th Anniversary reunion for her son Joey Green, his friends, and all the invitees over the years. "It is such a beautiful idea! The kids really look forward to it – it would be great to have everyone together."
Mihi Wicks, who couldn't drive through the heavy rains so attended the 24th prom virtually, was thrilled with the idea of a big 25th Anniversary reunion: "That's an amazing idea! Well, we should recognize Lori as the queen of prom, she's the main organizer. If it wasn't for her, my peers and I wouldn't be able to come together and enjoy this great event. We should make it something really special, a movie / red-carpet award theme, the way actors and actresses dress up for the awards show, just over-the-top!"
Kent Kahlen, Brenna's dad, took photos of guests and partygoers all evening. Other parents and volunteers helped with the generous dinner and dessert. Great swag, great mocktails, long sets of dance music and videos played by DJ Sweet Baby J, and tremendous camaraderie were all part of the Renal Teen Prom "Night on the Town!" Guests, supporters, celebrities, and volunteers look forward to next year's 25th Anniversary reunion!
Lori Hartwell was previewing the 25th Anniversary idea as she circulated among guests and volunteers. She invited Mayan Lopez, who was onstage and perfectly dressed for the Red Carpet in a fantastic green gown, to the 25th Anniversary reunion. "Absolutely, I'll be there for the 25th Anniversary!" was Mayan's answer. After all we are celebrating the gift of life.
RSN would like to thank its 24th Renal Teen Prom sponsors: DaVita, Fresenius Medical Care, and U.S. Renal Care. You helped us create another memorable night!