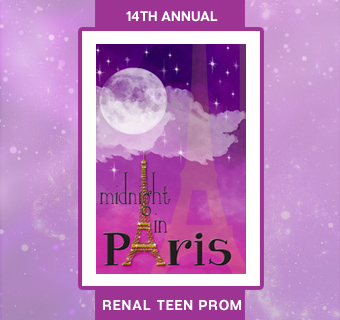 Midnight in Paris was the theme for the 14th annual Renal Teen Prom, and it was tres magnifique! Thank to everyone who made it possible: the Notre Dame High School staff and student volunteers, our volunteer drivers and set up crew, our beauty stylists, and photographers. This night was what it was, thanks to you.
Philip Palmer of ABC Eyewitness News and friend of RSN stopped by as well. Phillip is a living kidney donor, having donated a kidney to his friend Dale Davis.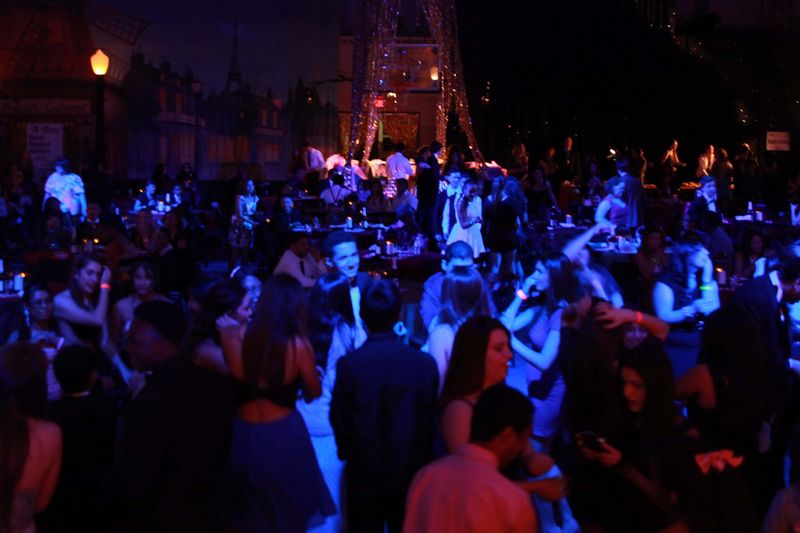 Younger Celebs from Nickelodeon and Disney also made an appearance and stepped out on the dance floor this year.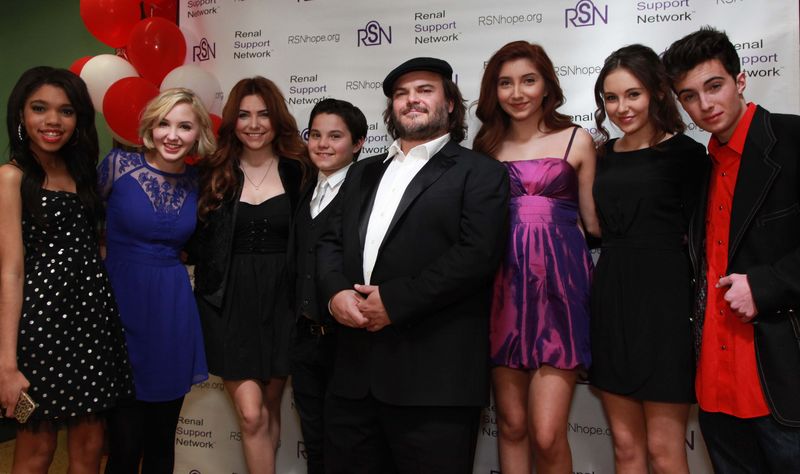 From left to right: Teala Dunn ("Are We There Yet"), Audry Whitby ("So Random"), Julianna Rose ("Triggerfish-Khumba"), Zach Callison ("Peabody"), Jack Black, Jennessa Rose (Disney's "Odd Life of Timothy Green"), Temara Melek ("Pop Singer"), Noland Ammo ("Anger Management")
Dress Days at Glendale Galleria
Glendale Galleria provided us with the space to hold our 2013 Renal Teen Prom Dress Days. For two days, we hosted the young ladies who would be attending the big event. They came and tried on all the dresses they liked and had a pick from a variety of styles and sizes. After finding that perfect dress, they were then treated to makeovers by Jacklyn B. Lopez and David Chandler. And finally, they had their pick of accessories, cover ups and even shoes to complete their look. Thanks to all those generous donors and volunteers who contributed to this glamorous weekend. Photos courtesy of Serena Montenegro

View all Prom photos (hundreds more) here
Watch the 14th Annual Renal Teem Prom News Videos:
KCBS Channel 2 At RSN 14th Annual Renal Teen Prom
KNBC 4 News RSN 14th Annual Renal Teen Prom
Noticiero Telemundo 52 Renal Teen Prom Dress Days
Read about the 14th Annual Renal Teem Prom in the news: