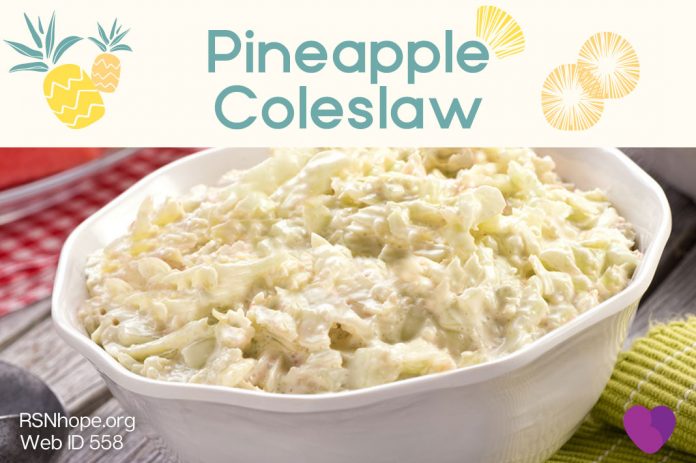 Kidney friendly pineapple coleslaw is a cool and delicious side for your summer barbecue and your winter roasts.
Servings: 4
Ingredients
2 cups shredded cabbage
1 (8 oz) can crushed unsweetened pineapple, drained
1/4 cup chopped onion
1/4 cup Miracle Whip
Dash of pepper (optional)
Directions
1.  Mix all ingredients together.
2. Chill at least 1 hour before serving.Nutrient Information
Approximate analysis per serving:
Recipe Disclaimer
Due to variations in ingredients, the nutritional analyses should be used as a guideline only. A renal dietitian reviews all recipes, but we cannot assure that all values are accurate. Remember to consult a renal care provider with respect to any specific questions or concerns you may have regarding proper renal nutrition or before making any changes in your renal diet.
This article was uploaded 12-31-2008
Web ID 558