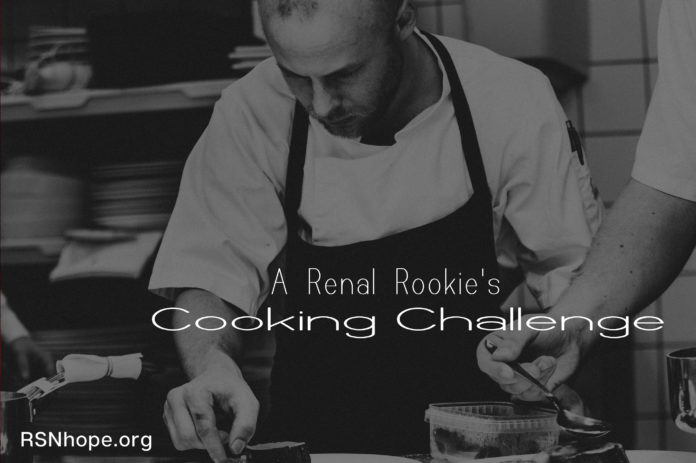 When I was asked to prepare a renal friendly meal for a friend on dialysis, I thought, "Sure, no problem. I cook healthy all the time. I just have to make sure to provide plenty of whole grain breads, wild rice, fruits, and plenty of water. Easy, right?" I couldn't have been more wrong.
The Renal Diet is so tricky because it is so counter-intuitive. Every other restrictive diet I can think of is just an extreme version of regular healthy eating: low carb, low sugar, low sodium, low mercury, and high in nutrients. I learned that cooking properly for a person with kidney disease, I have to throw these pre-conceived ideas out the window. While it's easy to learn that someone on dialysis needs to have very minimal fluids, what is less easy is keeping meals low in phosphorus, potassium and sodium while providing high protein. It is especially difficult when many food labels do not include either phosphorus or potassium.
All is not lost, however, because once you get used to the renal diet, there are plenty of delicious foods left to include. As a result, I created a few recipes that are tasty and meet the suggested guidelines. The Imperial Indian Chicken uses large bone-in chicken breasts for plenty of protein seasoned with a flavorful salt-free dry rub. The glaze also has a good amount of lemon juice, which is another great way to add flavor without sodium. It is served with white rice, which is lower in phosphorous than either brown or wild rice.
And of course, everyone has a bit of a sweet tooth, but with chocolate and peanut butter being high in phosphorus and potassium, how do I prepare a cookie that is tasty without using these key ingredients? The answer, I found, is butterscotch and/or caramel. The Crispy Butterscotch Cookies made with cream of wheat makes the perfect cookie for the renal diet. And, for an even more decadent, but still renal-friendly treat, I made a caramel-filled butterscotch chip cookie. (See recipe below.)
While it was a challenge to learn how to cook renal-friendly, it is mostly because of the large learning curve. Once I discovered what foods and seasonings I had to work with, there was no reason I couldn't create great tasting meals for my friend.
Here's my renal-friendly recipe for Gooey Caramel-filled Butterscotch Cookies: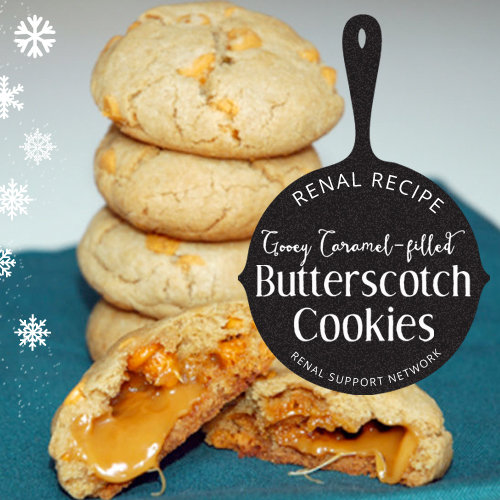 ½ cup (1 stick) unsalted margarine
1 cup light brown sugar
3 tablespoons granulated sugar
3 Tbsp of Egg alternative (or one large egg)
2 teaspoons vanilla extract
1-3/4 cups all purpose flour
½  teaspoon baking powder
½  teaspoon baking soda
1-1/2 cups butterscotch morsels
½ bag of caramel cubes
Instructions:
Beat in the egg and the vanilla extract for another 30 seconds.
In a mixing bowl, sift together the dry ingredients and beat into the butter mixture at low speed for about 15 seconds. Stir in the butterscotch chips.
Using a 1 Tablespoon ice cream scoop, drop cookie dough onto a greased cookie sheet or a cookie sheet lined with parchment paper about 3 inches apart. Place one caramel square in the center and top with another tablespoon of dough.
Roll them in your hand so they are a nice even ball.
Bake for about 12-20 minutes or until nicely browned around the edges. The cookies will remain fairly thick and not spread out like other kinds of cookies.
Let the cookies cool completely on the cookie sheet. Some of the caramel may have sunk to the bottom, so to avoid breaking the cookies, this is an important step.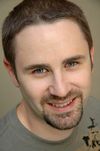 About the Author
Ed Robinson has been a self-taught home chef since he was tall enough to reach the counter. He recently hosted  the cooking show "5ive $ Feasts."  Ed also caters various film/video shots and is a food stylist for the cooking show "Fed-up!" Read his blog 5iveDollarFeasts
Article uploaded 1-11-2010
Web ID 204