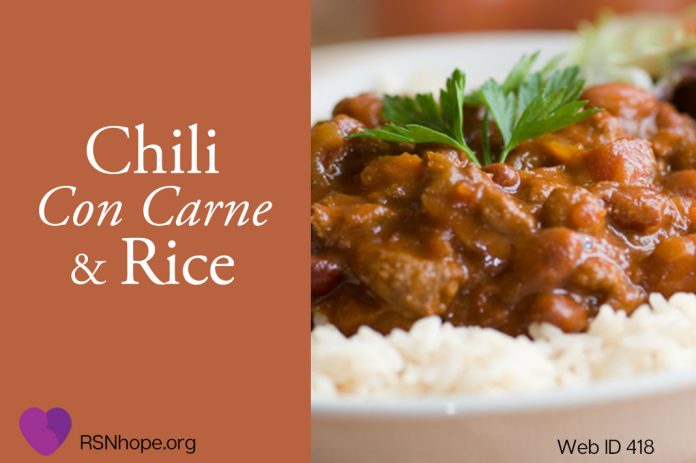 Here's a kidney friendly, meaty and hearty dish that does a pretty good job of filling you up.  Make extra for leftovers because it tastes even better the next day when the spices and juices have time to settle in together.
Serves: 7

Ingredients
1 pound lean ground beef
1 cup chopped onion
1 cup chopped green pepper
1 can (6 oz) no-salt tomato paste
2 teaspoons garlic powder
1 teaspoon ground cumin
1 teaspoon paprika
1/2 cup cooked pinto beans (without salt)
3 cups water
3-1/2 cups cooked rice
Directions
1. Brown the ground beef in a large pot and drain the fat.
2. Add onion and green pepper, cooking until onion is transparent. Add
remaining ingredients and simmer 1-1/2 hours.
3. Serve over steaming hot rice.
Approximate analysis per serving:
Recipe Disclaimer
Due to variations in ingredients, the nutritional analyses should be used as a guideline only.
A renal dietitian reviews all recipes, but we cannot assure that all values are accurate. Remember to consult a renal care provider with respect to any specific questions or concerns you may have regarding proper renal nutrition or before making any changes in your renal diet.
Uploaded: 12-31-08
Web ID 418