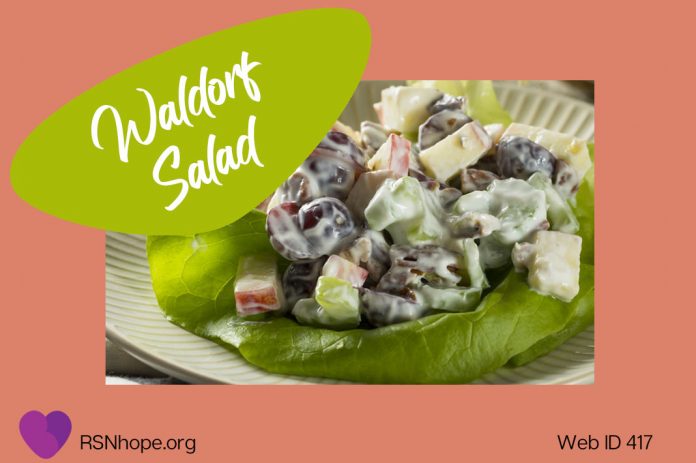 Servings: 4
Serving Size: About 3/4 cup
Ingredients
8 ounces chicken or turkey, cooked and cubed
1/2 cup apple, chopped
1/2 cup celery, chopped
2 tablespoons raisins
1/2 tablespoon ground ginger (optional)
1/2 cup Miracle Whip
Directions
1. Mix together until well blended.
2. It is best if it can sit in the fridge for a while to blend flavors.
Approximate analysis per serving:
Heart Healthy: Substitute ½ cup fat-free Miracle Whip for the regular Miracle Whip. Nutrient analysis changes:  116 kcals, Fat 0.8 g, Carbohydrate 12 g, Sodium 288 mg, and Cholesterol 33 mg.
Recipe Disclaimer
Due to variations in ingredients, the nutritional analyses should be used as a guideline only.
A renal dietitian reviews all recipes, but we cannot assure that all values are accurate. Remember to consult a renal care provider with respect to any specific questions or concerns you may have regarding proper renal nutrition or before making any changes in your renal diet.
File uploaded 12-31-2008
Web ID 417