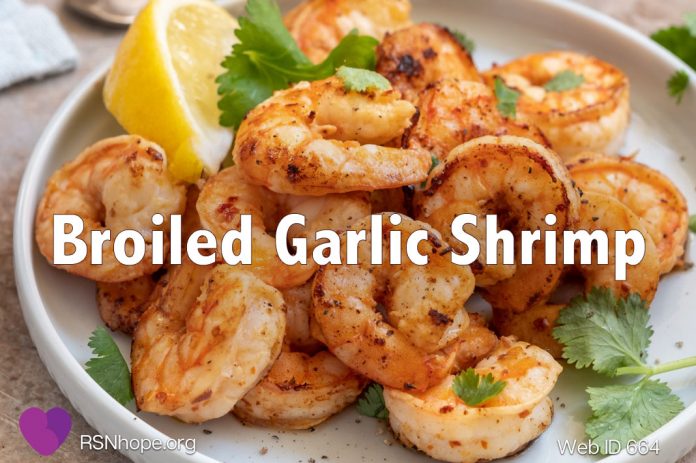 A classic kidney-friendly shrimp dish with garlic and lemon juice that is so easy to make. And makes it easy to adhere to your renal diet!
Servings: 5
Ingredients
1-pound (lb.) Shrimp in shells
1 cup unsalted melted margarine
2 teaspoons (tsp.) lemon juice
1/8 teaspoon pepper
2 tablespoons chopped onion
1 tablespoon chopped fresh parsley
1 clove minced garlic
Directions
1. Preheat broiler.
2. Wash and dry shrimp.
3. Pour margarine in a shallow baking pan and add lemon juice, onion, garlic, and pepper.
4. Add shrimp, and toss to coat.
5. Broil for 5 minutes. Turn and broil for 5 more minutes.
6. Serve on platter with strained pan juices. Sprinkle with parsley.
7. Peel shrimp and eat.
Nutrient Information
Approximate analysis per serving:
Recipe Disclaimer
Due to variations in ingredients, the nutritional analyses should be used as a guideline only.
A renal dietitian reviews all recipes, but we cannot assure that all values are accurate. Remember to consult a renal care provider with respect to any specific questions or concerns you may have regarding proper renal nutrition or before making any changes in your renal diet.
Last Updated January 2009
Web ID 664