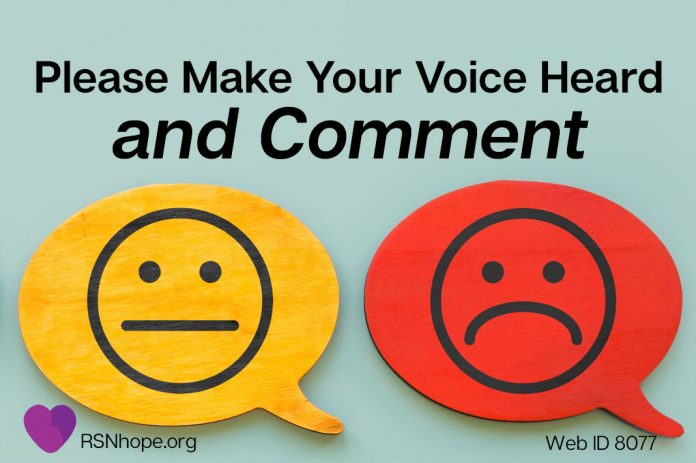 Thank you for all who commented!
The Medicare ESRD Prospective Payment System (PPS) Rule establishes payment policy as well as updates the Medicare ESRD program annually.  The Centers for Medicare & Medicaid Services (CMS) released the ESRD PPS Proposed Rule on June 26, 2023. Comments deadline of August 25, 2023 has passed.
How to Submit Comments
The best comments are direct and personalized.  They do not have to be long. We recommend making the points about how nursing shortage and the lack of innovation impacts people on dialysis in your comment letter.
Note that you are commenting on the FY 2024 ESRD Prospective Payment System Proposed Rule.
Describe yourself (e.g., I am a patient/friend/family member/healthcare professional who has been impacted or knows someone who has been impacted by kidney disease and dialysis.
Describe your concern about the proposed rule that creates a significant barrier to recruiting/retaining nurses and innovative products.
Comments can be submitted electronically via the regulations.gov website. When you click this link, you can type your comment directly into the CMS form. https://www.regulations.gov/commenton/CMS-2023-0110-0002
You will next be asked to select what your comment is about.  We recommend selecting "End-Stage Renal Disease Facility HPA20".
Provide your email address.  It is helpful to allow the system to send you an automated confirmation that your comment has been filed by checking the box below your email address.
The next field asks you to tell the agency about yourself.  Click the appropriate box (either Individual or an organization).  While you are permitted to select "Anonymous" it is more helpful to the agency to know who you are.
If you select "Individual," you will be asked to provide your name. If you would like, you can also provide your city, state, ZIP code, and phone number. Only your name will appear on the website when the comment is posted.
If you select "Organization," you will be asked to provide your Organization Type from a menu and your organization's name.
Check the "I'm not a robot" box to finish filing your comment.
Links to More information about the Rule
End-Stage Renal Disease Prospective Payment System is People with Kidney Failure at Risk
PDF: Medicare Program: End-Stage Renal Disease Prospective Payment System, Payment for Renal Dialysis Services Furnished to Individuals with Acute Kidney Injury, End-Stage Renal Disease Quality Incentive Program, and End-Stage Renal Disease Treatment Choices Model.
Web ID 8077