Take Action on Current Legislation that Affects People with Kidney Disease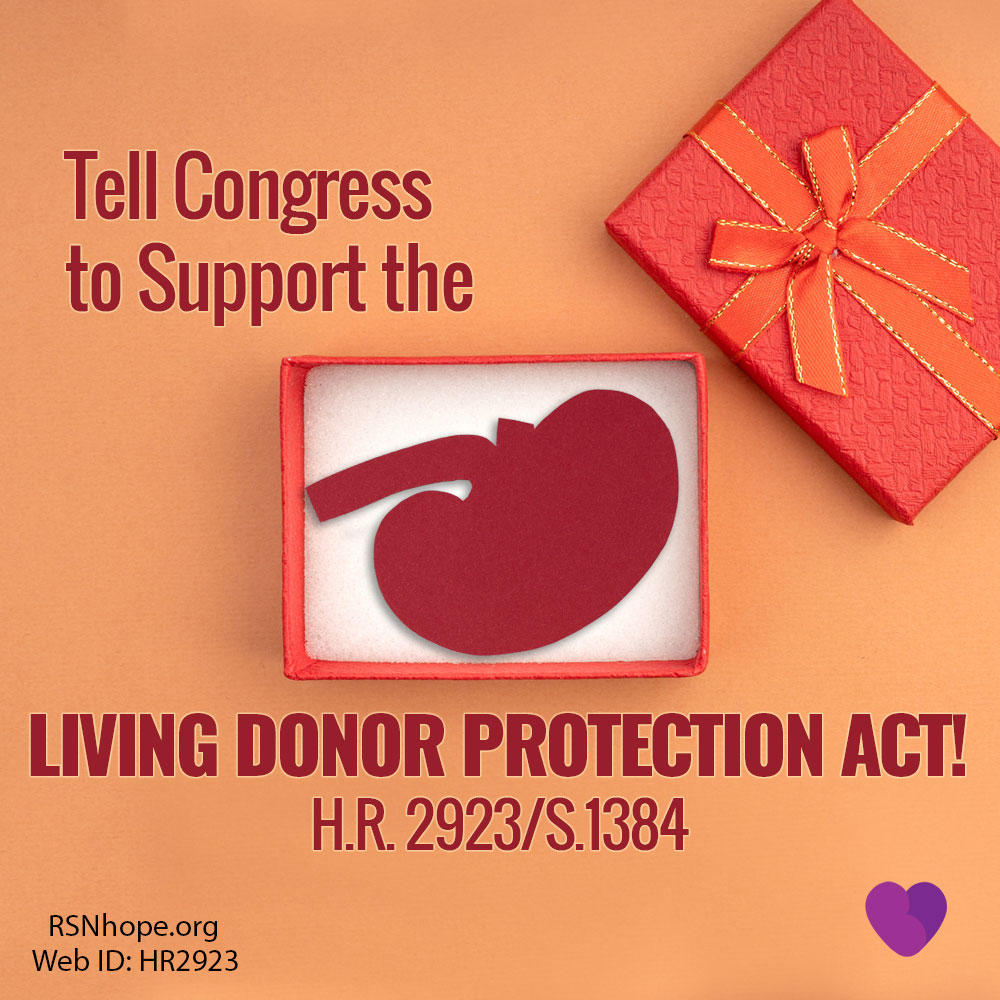 Tell Congress to Support the Living Donor Protection Act! The Living Donor Protection Act of 2023 H.R. 2923/S.1384 would promote and protect living organ donation. If passed, this bill would prohibit discrimination of living organ donors by employers, life insurance providers, disability and long-term care insurance carriers.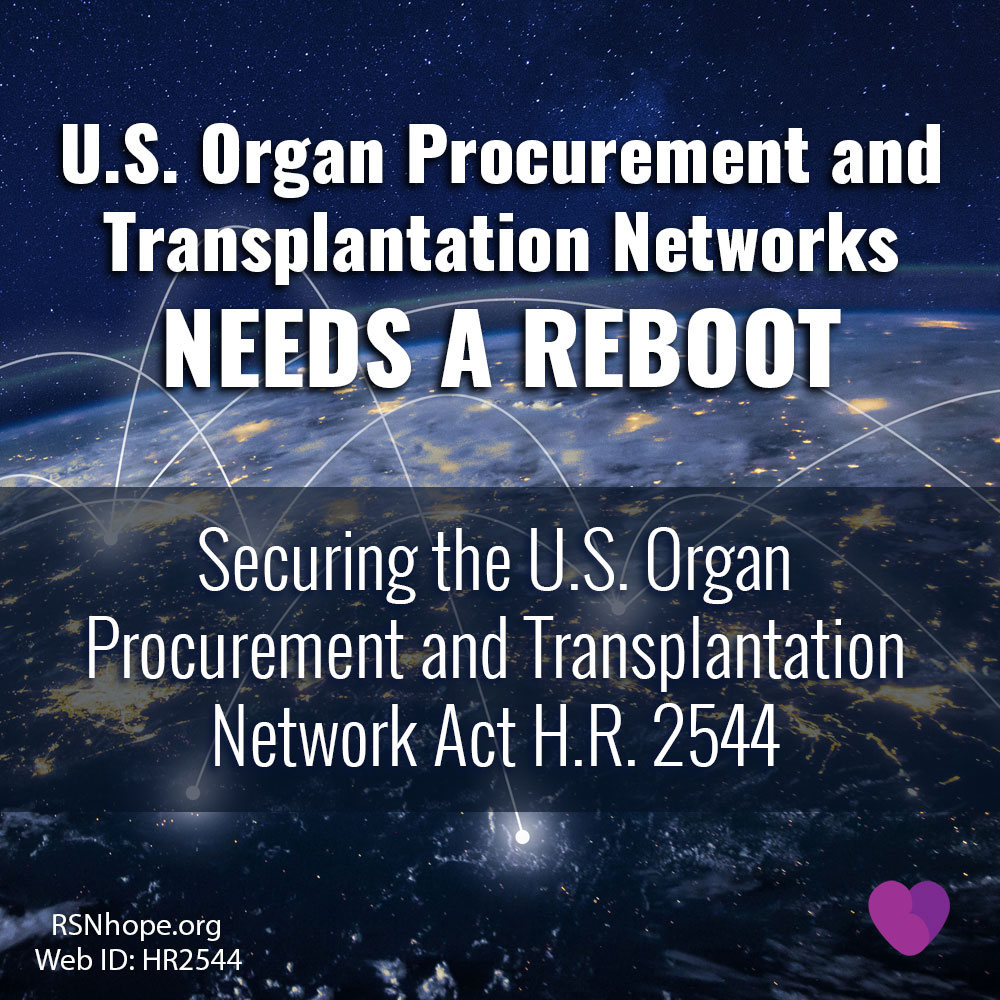 Tell Congress to Support the Securing the U.S. Organ Procurement and Transplantation Network Act! Reps. Larry Bucshon and Robin Kelly introduced a bipartisan bill H.R. 2544 to make organ procurement and transplantation more effective and efficient. This legislation will allow the contracts to be open to other entities with the goal in mind of improving technology, data transparency, governance, operations, quality, and innovation.