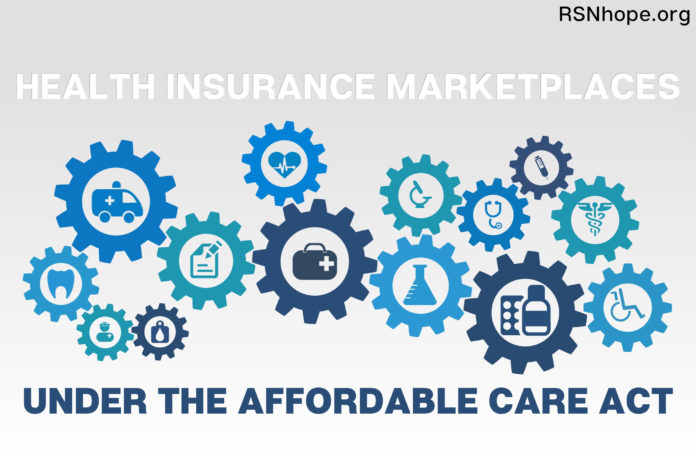 On October 1 (2013), each state will begin enrollment for insurance coverage through state Health Insurance Marketplaces. These state marketplaces include individual health insurance plans and a Small Business Health Options Program (SHOP), where employers with less than 50 employees can direct workers to purchase a policy. People who already have health insurance can keep their current plan and are not required to make any changes to their coverage or enroll in a marketplace plan.
What are the requirements for health insurance starting in 2014?
Starting in 2014, most people will be required to have health insurance or pay a penalty of either 1% of their income or $95. The penalty will increase in future years. Those who already have Medicare, Medicaid, employer-provided insurance, or individual coverage through the private commercial market don't need to do anything because their current insurance fulfills the requirement.
For people who don't have health insurance, enrollment through a state health insurance marketplace starts October 1. Enrollment continues through March 31, with coverage beginning January 1, 2014.
The following groups are exempt from the requirement to have health insurance (Kaiser Family Foundation FAQ):
People who would have to pay more than 8% of their income for health insurance
People with incomes below the threshold required for filing federal income tax
People who would have qualified for Medicaid if their state had expanded the program
People who qualify for religious exemptions
Members of Indian tribes
Undocumented immigrants
People who are incarcerated
Is financial help available for people who can't afford to purchase a health insurance policy?
Someone who enrolls for a health insurance plan through a state marketplace will be notified if he or she qualifies for financial aid to help pay the insurance premium. This is basically a tax credit and is paid in advance. The subsidy will reduce the amount a person owes upfront, and the state marketplace will send the money directly to the insurer every month. Consumers can also choose to receive their credit in one lump sum annually when they file their taxes the following year. Those who are late in paying their premiums will have a 90-day grace period to catch up before their subsidy is discontinued. Once the grace period has passed, there will be no opportunity to enroll in a plan until the annual fall open enrollment period (Andrews).
The Henry J. Kaiser Family Foundation has a premium subsidy calculator on its website. It asks for basic information on income and family size and then calculates the approximate subsidy that can be expected. To access the online calculator, go to http://kff.org/interactive/subsidy-calculator/.
Can health insurers charge different premiums? Can health insurers continue to reject a person because of a pre-existing condition?
Premium rates may not vary based on health, claims, genetic information, or any other health-related factors. Rates can vary only by age (within limits), tobacco use, geography, and the number of family members covered.
Starting in 2014, all health insurers are required to sell coverage to people without taking into consideration their medical history or health status. At that time, insurers will not be allowed to make those with pre-existing conditions pay more, nor will they be able to exclude coverage of those conditions from the insurance plans they sell (The Henry J. Kaiser Family Foundation, Frequently Asked Questions).
Where can I find more specific information about my state plans?
The Centers for Medicare and Medicaid Services manages the official government website for the ACA's Health Insurance Marketplace (https://www.healthcare.gov/).
People called "navigators" will be available in each state to help applicants understand and enroll in marketplace insurance plans. Watch for public service announcements and information in your local newspaper, or contact local libraries or Departments on Aging for more information.
A website sponsored by the U.S. Department of Health and Human Services (http://www.hhs.gov/healthcare/facts/timeline/timeline-text.html#2014) provides a timeline for key aspects of ACA implementation.
View references on website version:
References
Andrews, Michelle. Health Insurance Exchanges Prompt Consumers' Questions. http://www.npr.org/blogs/health/2013/08/27/216089762/health-insurance-exchanges-prompt-consumers-questions.
Centers for Medicare and Medicaid Services. The Health Insurance Marketplace Is Coming Soon. https://www.healthcare.gov/.
The Henry J. Kaiser Family Foundation. Health Reform: Subsidy Calculator: Premium Assistance for Coverage in Exchanges. http://kff.org/interactive/subsidy-calculator/.
The Henry J. Kaiser Family Foundation. Health Reform: Frequently Asked Questions. http://kff.org/health-reform/faq/health-reform-frequently-asked-questions/.
U. S. Department of Health and Human Services. Key Features of the Affordable Care Act by Year. http://www.hhs.gov/healthcare/facts/timeline/timeline-text.html#2014.
Other Resources
National Association of Insurance Commissioners. Health Care Reform Frequently Asked Questions (FAQ). http://www.naic.org/index_health_reform_faq.htm.
State Reforum: An Online Network for Health Reform Implementation. Home Page. https://www.statereforum.org/.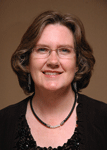 About the Author
Wendy Funk Schrag is the Director of Advocacy and the State Government Affairs for Fresenius Medical Care-North America. In her role, she monitors and develops advocacy responses as needed for state policies and legislation related to kidney disease.
Web ID 911