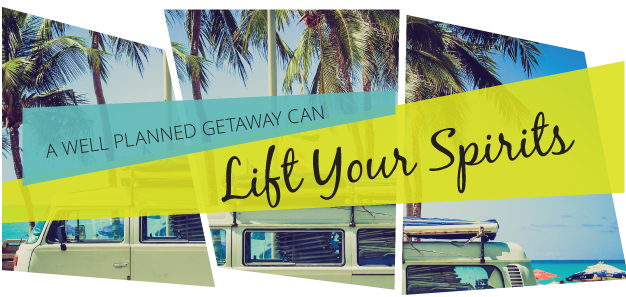 By Leigh Anne Tanzberger
Anticipating a getaway to visit family and friends, or to a place that you have always dreamed of seeing, can lift your spirits.  I always look forward to getting away and have learned I can travel and have dialysis at most destinations.
To carry that feeling through and actually take the trip just takes great planning. You shouldn't think that you have to miss out just because you are on dialysis! It's definitely not impossible, and it's never too early to start the process.
Then, when the time is finally upon you, you can leave with great confidence and enjoy every moment. Everyone needs a break to restore their soul. Go for it!
First, remember that many regions are hot and crowded during the summer. The season in which you choose to travel and the location must suit your needs as a dialysis patient.
Next, figure out your "base camp" logistics and sightseeing. Decide where you'll be staying, for how long, and look into transportation.
After you've figured out the above, you should start inquiring into medical facilities available near your dream destination.
Your modality of dialysis will determine how you plan:
If you are on Peritoneal Dialysis, whether it is CAPD (Continuous Ambulatory Peritoneal Dialysis) or CCPD (Continuous Cycler Peritoneal Dialysis), everything can be arranged for you to travel. If you are using CCPD, you will need to speak with your nephrologist to determine whether switching to CAPD while you are traveling is the best solution for you.
If you are a CAPD patient, calculate how many medical supplies you will need during the time period you will be gone. Always plan to bring extra for the unexpected. Call your supplies delivery company, tell them the dates you will be traveling and the amount of supplies you will need and delivery location.
If you are using home hemodialysis, follow the guidelines set forth for the peritoneal dialysis. If you are using assisted home hemodialysis, you will need to speak with your nephrologist. Changing to in-center hemodialysis while you're traveling may be an option for you.
There are hemodialysis centers all over the world. If you are traveling internationally, go to globaldialysis.com. This site lists dialysis units in 61 countries!!
If you decide to stay in the U.S., go to dialysisfinder.com. This site lists all dialysis centers within a 50-mile radius of an address or zip code. You can also call the vacation spot dialysis unit and discuss your travel dates with them, or you can give your travel information to your social worker and she/he will make all the arrangements for you.
Experience has taught me, no matter the modality, you must calculate the amount of medications you will need to take with you. You can speak with your pharmacist so she/he can assist you in having enough medications with you during your trip. Most importantly, remember to carry your medications with you in your carry-on bag if you are flying. Checked luggage can get lost.  Have your medications with you at all times!
Now that you have dialysis arranged, and your medications are ready to go, you can leave for your well-planned dream vacation.
Enjoy Every Moment – You've Planned for It!!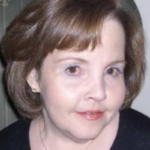 Leigh Anne Tanzberger has been a renal patient since 1978. She has had a 2 kidney transplant, was on PD for 14 years and currently on hemodialysis. Leigh Anne volunteers with RSN and the ESRD Network 14 of Texas. 
Web ID 1062
Save
Save
Save
Save