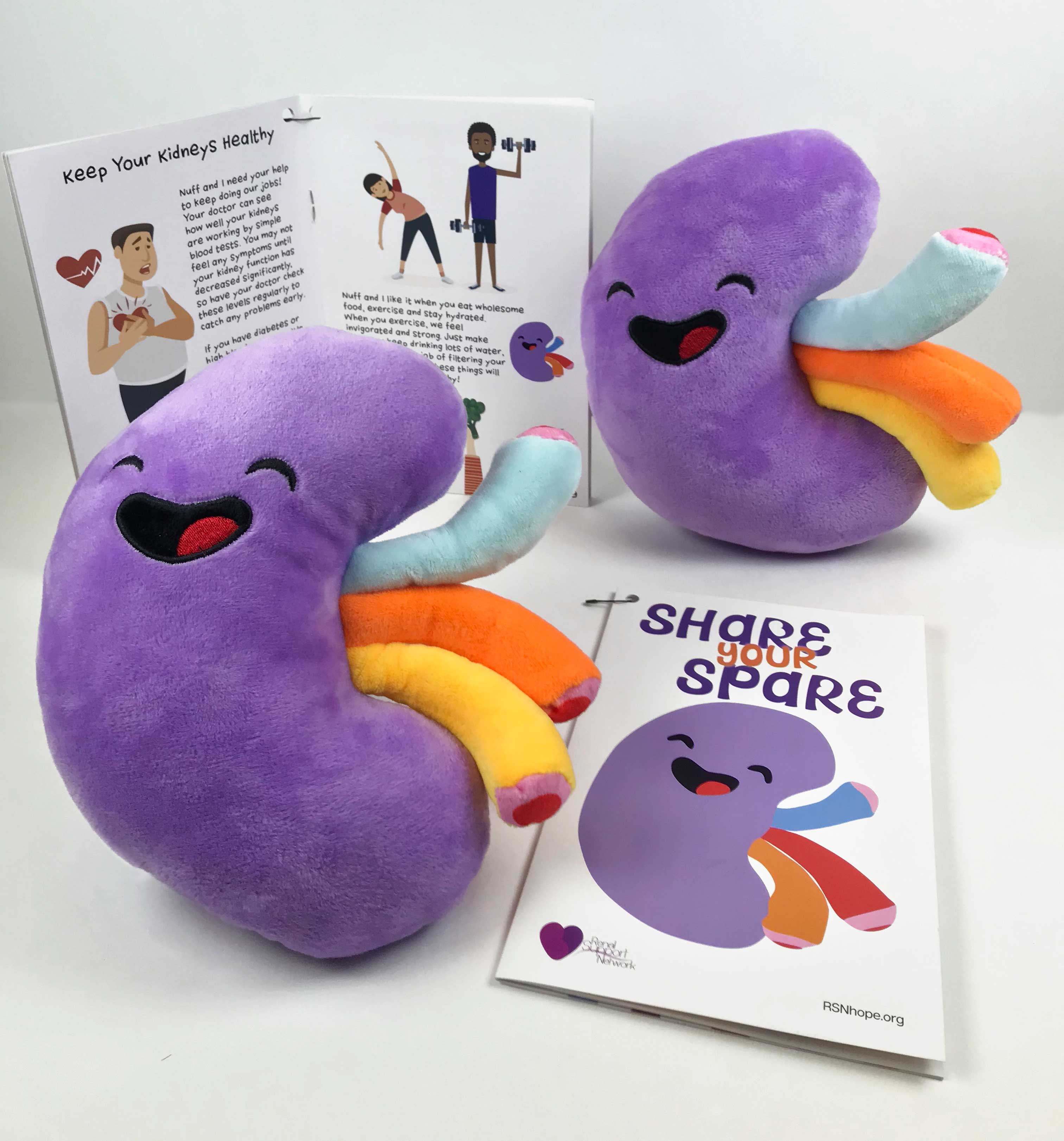 To help you spread the word about giving the gift of life, we'll send you a "Share Your Spare" Kit, a gift to you from RSN with a donation of $50.  In your kit you'll find two plush kidneys, two information booklets, and an inspirational poem for you to display.    
Step One: Hug one of the plush kidneys tight and read the information booklet. This kidney and booklet are yours to keep as a thank you for your help!
Step Two: Share the other plush kidney and booklet with someone. This could be a friend, family member, co-worker, or even a random person on the street. Be as creative as you wish.
Step Three: Please consider recording a video clip or taking a photo that shows you sharing the plush kidney and information booklet with that person. Use the video as an opportunity to communicate a few facts you may have learned from the booklet. Have fun!
Step Four: We ask that you post the video and/or photo on social media (Facebook, Twitter and Instagram) using the hashtag #RSNShareYourSpare and tag us with the handle @RSNhope.   
Supplies are limited, get your kit today!
Web ID SYS22