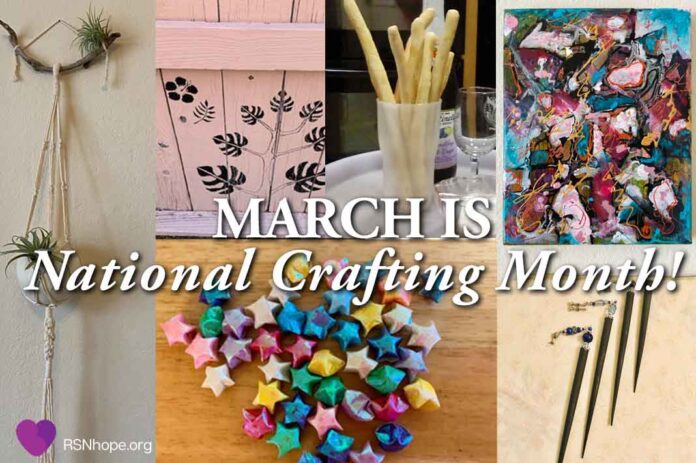 There seems to be a national holiday for everything. Imagine our delight to discover that in addition to being National Kidney Month, March is also National Crafting Month.
Studies show that working with your hands improves mental well-being. Creative projects can take your mind off your struggles and reduce anxiety. RSN's Get Creative virtual support group meets every month with the sole purpose of celebrating our unique crafting talents. Our group of experienced and beginner painters, jewelry makers, ceramicists, bakers, and paper crafters get together and share our current or recent projects. We get a sneak peek at works in progress and we share in the excitement of a finished piece. Here are a few examples of crafts from our group members. We hope this inspires you to get creative! And if you like, please join us on the third Friday of each month to share your creations!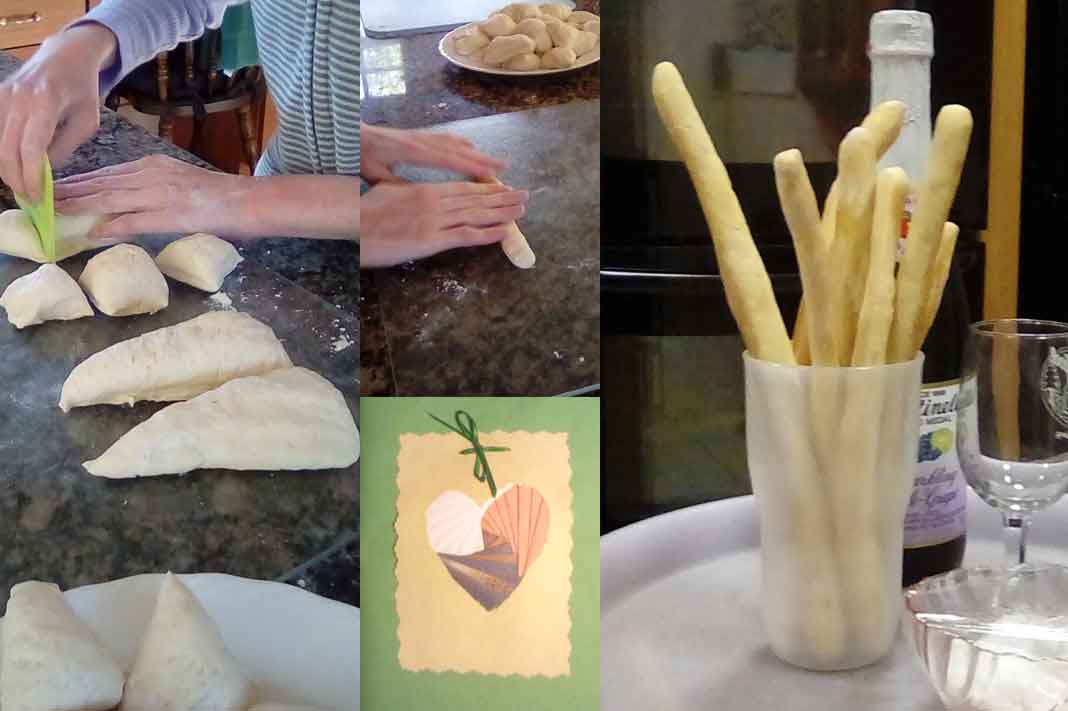 Abigail Clary: I've enjoyed coming to RSN's Get Creative meetings each month! It's a fun way to share projects and ideas with other people who enjoy making things and connecting with my kidney kin.
I love to bake, and I love to share my process. These photos depict some breadsticks I recently baked. Iris folding is another type of craft that I like. This greeting card I made is just one example of it, and I hope to share more in future meetings.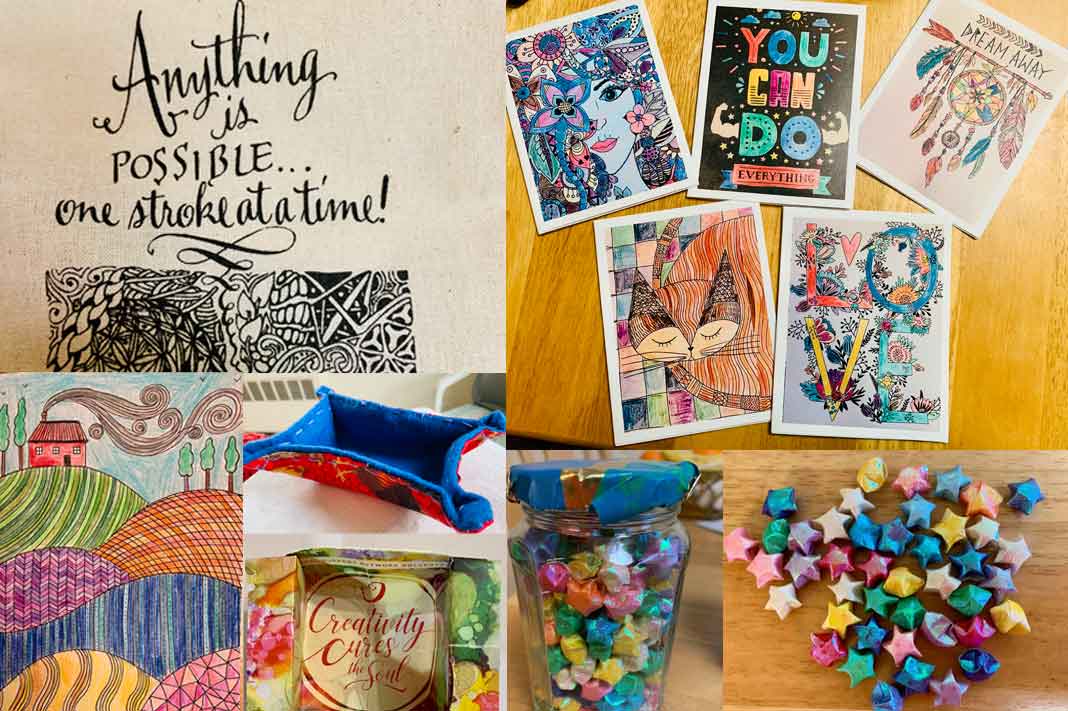 Mary Wu: RSN's Get Creative virtual gathering! I have to say that it is one of my all-time favorite virtual events that I truly look forward to! I love that each of us shows and shares our creative and innovative projects that possess healing powers of relaxation, keeping our fingers and minds active while also calmed down and connecting all of us. People are so incredibly talented and gifted, from cooking recipes to mixed media projects to sewing and woodwork. As for me, I revisited some of my old craft projects of origami paper stars. I learned how to make an origami box, sewed and learned Zentangle art for the first time in my life, and kept up with my ongoing baking and cooking. I am so blown away in the best of ways when I attend these meetings. And when I leave these meetings I am left feeling comforted, joyful, and connected with all the attendees in their craft glory. I plan to keep crafting. Why don't you join us?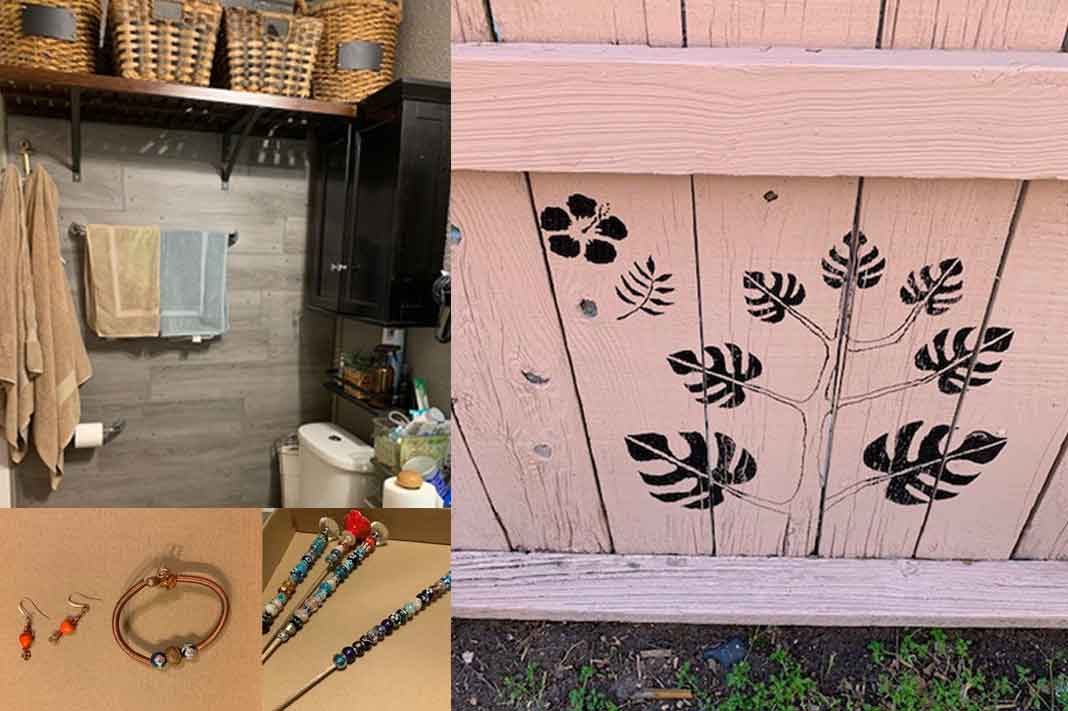 Cher Thomas:  Crafting is a way for me to improve my mood. Whether I'm anxious or bored, it lifts my spirit! I began the year learning how to do wire-wrapped jewelry. My latest project is the accent wall in my bathroom. Decorative stencils on my boring privacy fence really brighten my day. And Fairy Wands adorn my pots and planters while I await the new plants to emerge this spring! I always get inspired when I see what others are making!
Suzette Maffi: I took a macramé workshop at a local nursery three years ago. We made a plant holder, and we got a free plant and pot to go with our project. That outing was all it took to get me hooked on macramé. I also dabble in ceramics and the two crafts complement each other well. I've made several large wall hangings and wall sconce vases. Between these two hobbies and constantly busy I am running out of wall space! I know I feel better and more relaxed when I have a creative project in the works.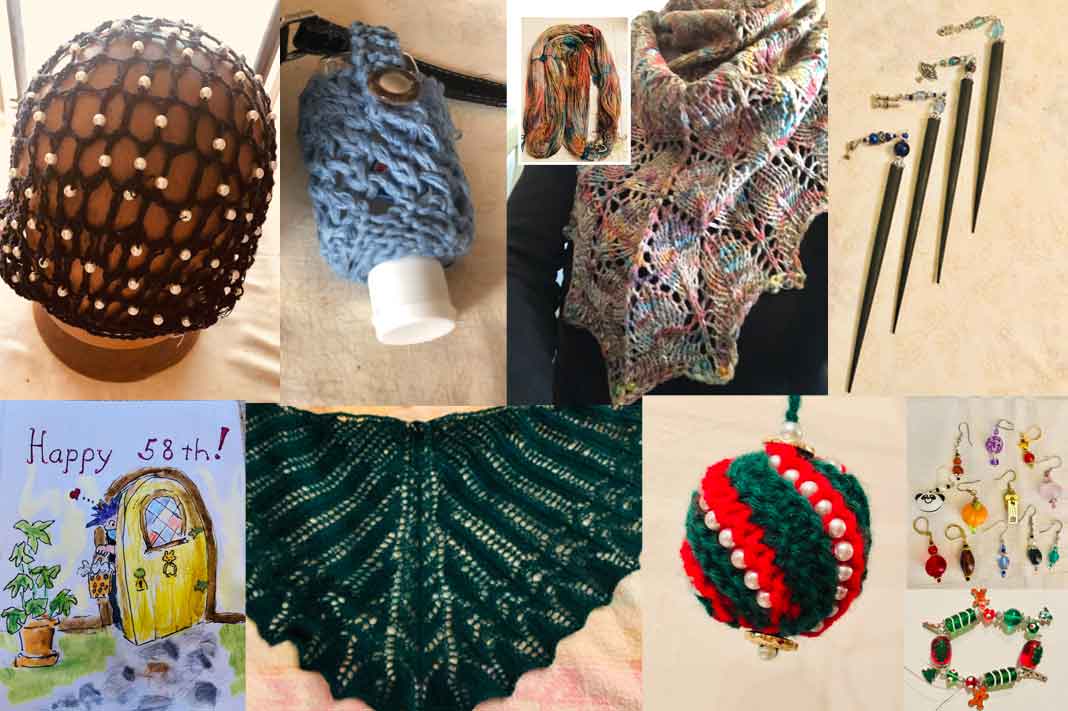 Janine: I love being inspired by all the participants' projects in the monthly Get Creative Zoom meeting. My crafts are knitting (Much of my yarn is reclaimed from gently worn sweaters), yarn dying with Kool-Aid, beading, (Thanks, Lori Hartwell, for getting me started!) knitting with beads, and cartooning.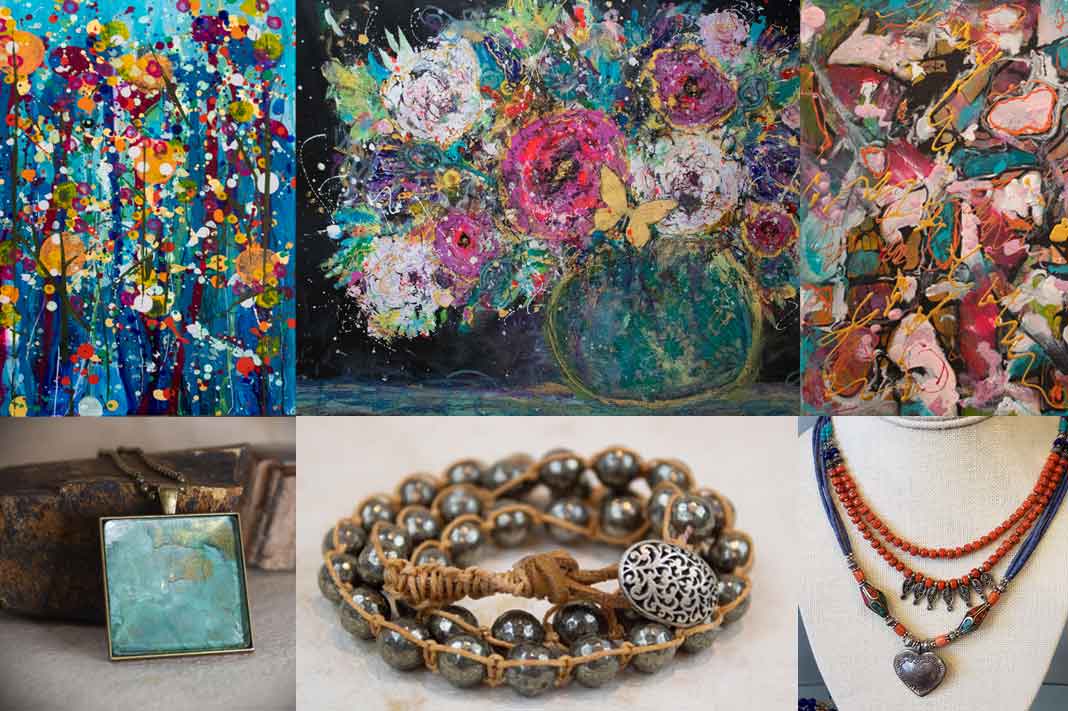 Lori Hartwell: Since I was a little girl, I discovered how engaging in the creative process helps me cope with my serious health issues. Your mind is your most powerful ally. An illness can leave you feeling out of control. When I am sitting at my jewelry beading table, I feel better because color makes me happy, and I have control over what beads go where. I now have added painting to my crafting repertoire. I have so much to learn. And thanks to the Internet you can learn just about anything. All you need is the desire.
"Art washes away from the soul the dust of everyday life." –Pablo Picasso
If you have a favorite craft or hobby, please join us at our next meeting. We'd love to meet you and see what you have made or are making right now. You can click here to sign up
Share your creative spirit with RSN's first Art Contest of Hope celebrating National Kidney Month and National Organ Donation Month. Click here to learn more about the contest 
Web ID 71062