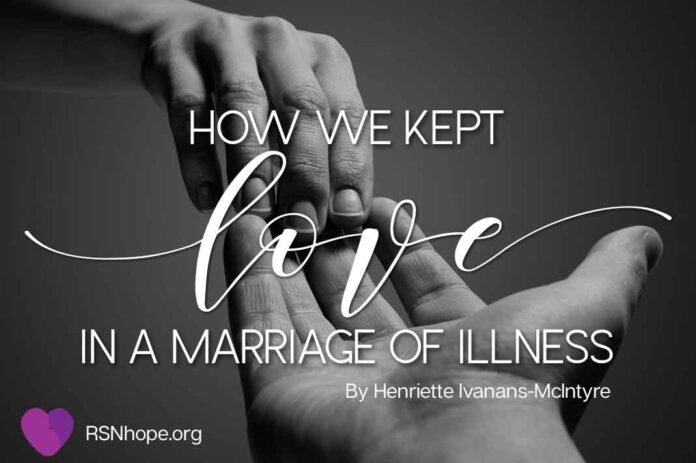 Spoiler alert: I'm no relationship expert.
I'm not a psychologist, psychiatrist, or any other kind of "ist." But I've been married for 25 years. I'm a relieved ex-actress turned author. My memoir details the year my husband gave me his kidney when I was addicted to prescription drugs. We've lived in Toronto, Los Angeles, and now in Winnipeg. We've sustained my two kidney transplants, his nephrectomy, my drug addiction, his shingles, my nerve pain, and his back surgery.
On our 10th anniversary, we renewed our vows in Las Vegas. On our 17th, we separated. On our 25th, we were locked down in a pandemic.
None of these are tips.
So, I had to ask, "Sweetheart, I've been asked to write tips for a successful relationship."
Without missing a beat my husband quipped, "Do we have a successful relationship?"
And we laughed.
TIP #1. SIMILAR INTERESTS: When we met, he was 18, and I was 22. I was in theatre school and he was doing musical theatre. We are Artists with a capital A. But we are also dog people with a capital D. The day Kevin met my mother, she was waiting outside with my beagle, Ralph. I'll never forget Kevin gasping with glee, "You have a BEAGLE?" (Honestly, folks, I think that sealed the deal.)
You either get the power of a pet, or you don't. Since Ralph, we have adopted four senior basset hounds over 23 years. When I was suffering with crippling neuralgia or the hell of ESRF, my dogs offered divine relief. Through the sweetness of their unconditional love—whether a wag, nuzzle, or lick, I became fully present. I could enjoy the moment no matter what our circumstances: a rejection episode, medical debt, or Kevin's overwhelming workload.
When I was unable to work, my dogs gave me purpose. I could feed them. Walk them. Brush them. In a world that can stigmatize the sick, they gave me value. They don't care how much you can do or what you look like. In their eyes, I was still me.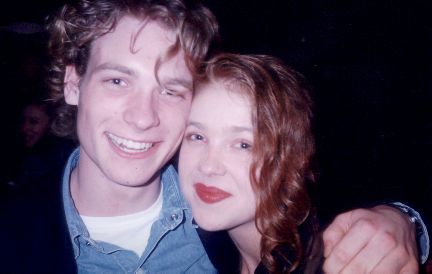 TIP #2. SEPARATE INTERESTS: I love pop, rock, and classical music. Kevin prefers Celtic tunes, cantors, and bagpipe music. Yes, Hubs is a world-caliber bagpiper. In L.A., Kevin joined a pipe band. He spent his Sundays driving from NoHo to the OC, blowing off steam as he blew into his chanter, then laughing over burritos and beers with his new-found pals—for the next 20 years.
I loved the me-time. Lazy Sundays when I could read a book for three hours uninterrupted (without bagpipes!). Then, when the double tsunami of my addiction and transplant rejection threatened to take us out, his band mates became like family. The music and friendship became a shelter from our medical storm.
During times of illness, we always work better when restored by our hobbies or friendships: Conversation that offers perspective, or the quiet of a listening ear. I have always loved to craft, exercise, write, read, or chat up a friend. I also love interior decorating. Kevin loves to cook, bake, pipe, sing, and garden.
TIP #3. BE HONEST: At 24, I told Kevin I never wanted kids. He was 20. We've never regretted it, but those odds are rare. We didn't realize that life's only constant is change. When we married in an Anglican chapel, we didn't know he would convert to Judaism, or that I was a drug addict. We haven't always agreed on everything, but we've tried to respect our differences.
Until we couldn't.
TIP #4. ASK FOR HELP: When the stock market crashed in 2008, our life spiraled into the Unperfect Storm: His business crashed, our health insurance tripled, my kidney transplant rejected, and my addiction escalated. Despite the lies, late-night fights, and Xanax with beer on dialysis, we didn't know what we were dealing with. Six months after my second kidney transplant, we were introduced to Alcoholics Anonymous, and its sister group Al-Anon. These organizations helped us understand that we were dealing with another disease that required daily treatment, just like my transplant.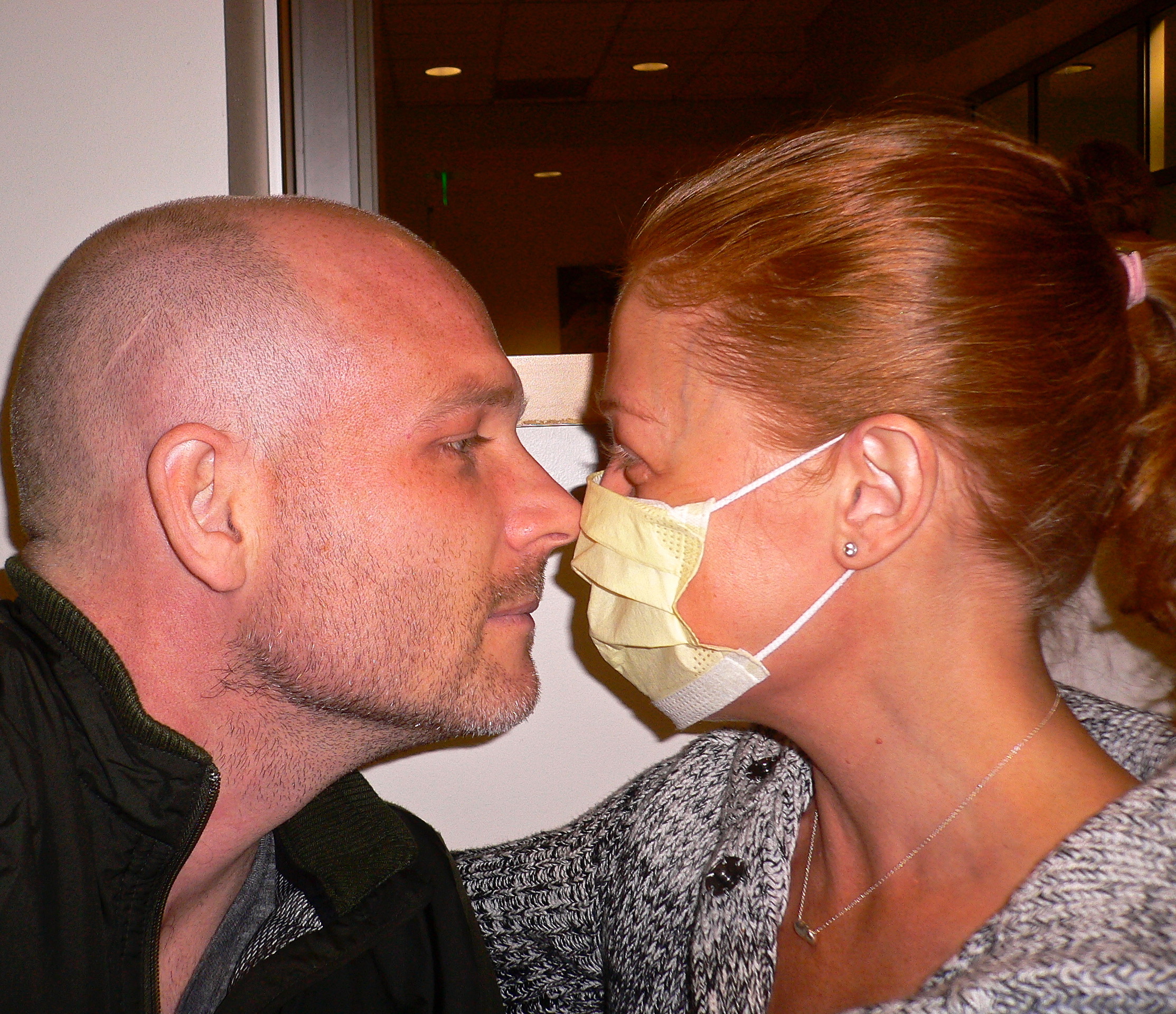 TIP #5. PICK YOUR BATTLES: When we first met, I noticed Kevin was a little messy. "Cute," I thought. Today, I call him "The Spreader." Everywhere he goes, he leaves a magical trail of Kevin-ness: keys on the counter, socks on the floor, phone in the bathroom.
Kevin will never, EVER find the laundry hamper. I have accepted this. Kevin has accepted that I don't store toilet paper in the bathroom. (I call it quirky. I'm sure he has another word for it.) I cry every day, sometimes multiple times. He does not. He calls me The Roller Coaster of Hen. I call him The Robot.
Accepting things about each other does not mean we like or condone them. But understanding how people do not fundamentally change all that much is the straightest pathway to peace in a relationship. All I can change is my attitude towards the laundry on the floor. And this attitude unclutters a path to tackling dealbreakers, like, "What do you mean you don't want kids?" (See: TIP #3.)
TIP #6. SPIRITUALITY: I have a God in my life. I call him Big G. I bring everything to Big G through prayer and meditation and a 12-Step program. Kevin has connected to a god through Judaism. I would never tell anyone to find a god. That is a personal journey. I will just say my life is better with Big G. The willingness to know something greater than myself has probably saved my marriage more than anything.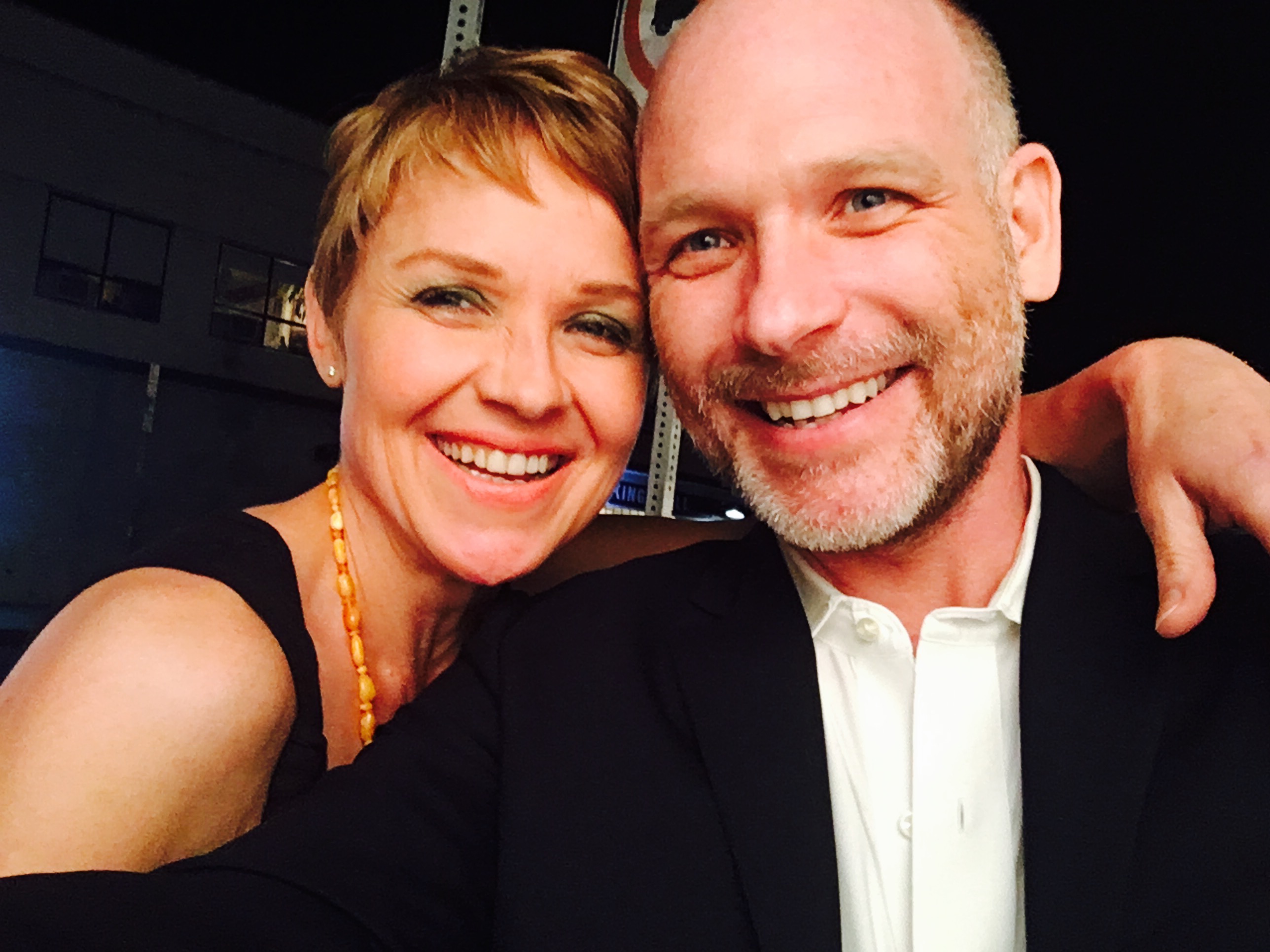 TIP #7. LAUGH: Success in a relationship might just boil down to this. When I was on dialysis, we would binge "The Golden Girls" and snort at Bea Arthur's triple takes. Some days all we could do was watch a dog video and smile. Some days we could not even muster that. Chronic illness is exhausting, depressing, and financially devastating. And addiction is diabolical.
Don't give up.
When we separated, Kevin UnFriended me from Facebook. At the time, it hurt. We were both hurting. Today, we laugh about it. Sometimes things get worse before they get better. Sometimes you have to tear down and rebuild before you can move forward.
Relationships are hard. There will be pain.
You will age. Sex will wane. Looks will fade. Money is fluid. Health is unpredictable.
But these tips keep us trying. And trying is love.
And to me, that's success.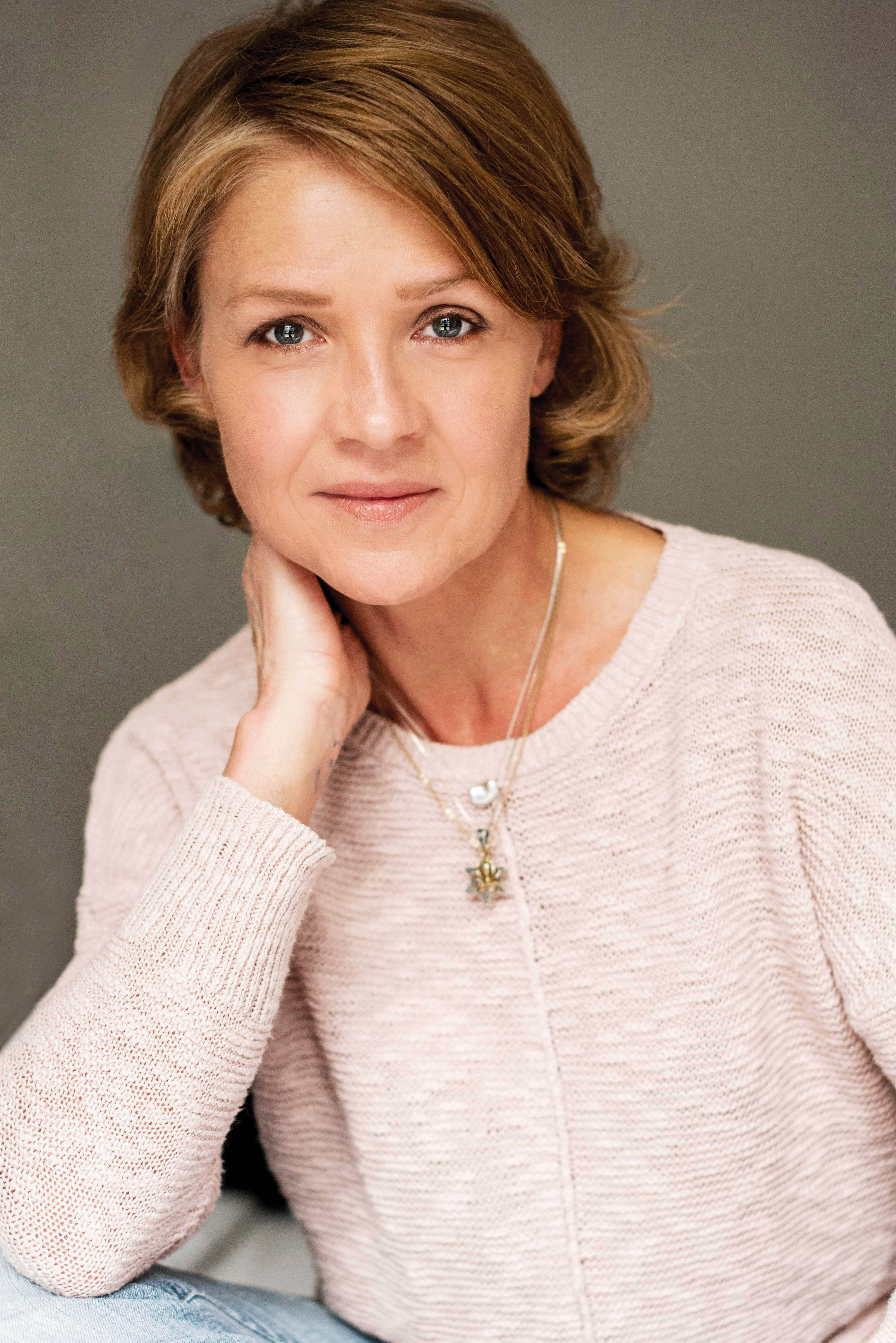 Ms. Ivanans won the Allegra Johnson Award in Memoir Writing for "In Pillness and in Health: A Memoir" (UCLA Writers' Extension) (2015). Her published work includes: "Alcohol May Intensify Effect" (Barrelhouse) (2019), "The Road to Self-Publishing" (OC Register) (2021), "Dear Corona Virus" (Politiken) (2020), and "My Soul Mate is a Kidney-Transplanted Woman Half My Age" (www.rsnhope.org) (2019).
She is currently working on her next book "How 5 Hounds Healed a Hen," about the unconditional love of dogs.
Ms. Ivanans is a two-time kidney-transplanted, sober woman and relieved ex-actress. She lives with her husband, Kevin and senior basset hound, Wahlter White McIntyre in Winnipeg, Manitoba, home of the Dainty.
"In Pillness and in Health" is Ms. Ivanans first book. You can find her at henrietteivanans.com.
Web ID 7104