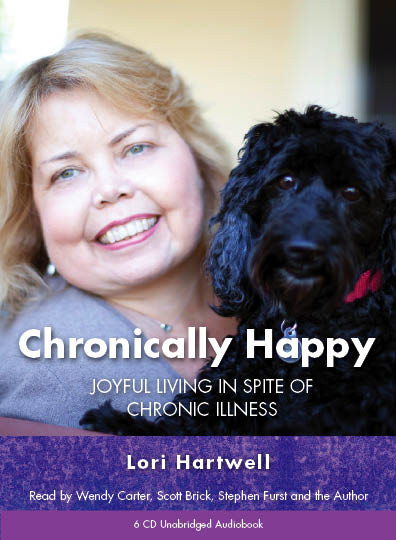 This book is a must read whether you are living with a chronic illness or you want to help someone who is.
When doctors put two-year-old Lori Hartwell on dialysis after her kidneys mysteriously stopped working, they didn't expect her to live. That was the first time she beat seemingly insurmountable odds to survive, and she continues to "one-up" the statistics today.
"There are millions of other Americans riding the same physical and emotional roller coaster of chronic illness. We all share common threads of emotion: anger, guilt, fear of the unknown, depression, and the mind-boggling question, 'Why me?' I wrote Chronically Happy to help people face these feelings and abandon the crippling mental barriers that go hand-in-hand with chronic disease."
– Lori Hartwell
As a young patient, Ms. Hartwell encountered the pioneering stages of renal replacement therapy. She was the youngest person in the state of California ever to be placed on peritoneal dialysis. Following 12 years on dialysis (both peritoneal dialysis and hemodialysis) and three kidney transplants―the last of which took place in 1990 and continues to serve her well―Ms. Hartwell has emerged as a powerful illustration of how people with chronic illness can lead complete and productive lives.
The insightful, often humorous, and touching story of how Ms. Hartwell chose to live life rather than succumb to its obstacles is laid out in her book, Chronically Happy – Joyful Living in Spite of Chronic Illness, which chronicles her approach of taking simple, logical steps in order to realize one's dreams. Chronically Happy represents the first book written by a person with kidney disease to reach national distribution.