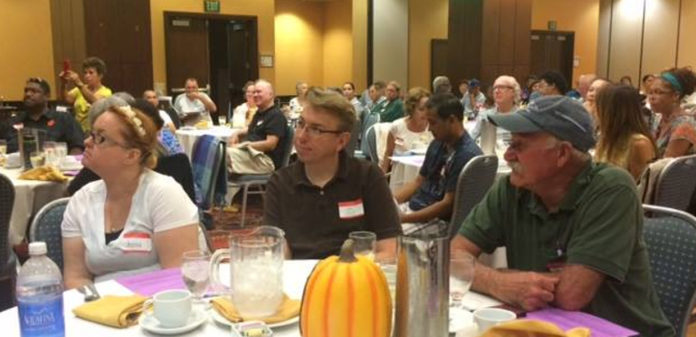 RSN hosts Patient Educational Meetings each September in Glendale California at no charge to people who have chronic kidney disease, are on dialysis or have a kidney transplant and their family members. Enjoy a day full of information on living a fulfilling life in spite of kidney disease, which includes lunch, extra time to meet and visit with fellow patients and their families, a raffle and exhibits.
Sign up to receive updates about the 25th Annual Patient Lifestyle Meeting
Saturday, September 15, 2018
Watch RSN Patient Education Meetings in Action
Renal Support Network 2017 Patient Meeting Vimeo from Lori Hartwell on Vimeo.
"RSN organizes such wonderfully successful meetings for patients that are effective on so many levels.  Lori Hartwell has a knack for expressing concepts in such a user-friendly yet realistic way – it's a great balance."
— Vernon Silva, Renal Social Worker 
Thanks to our 2018 Corporate Partners