RSN is Pleased to Present Hope Week's Esteemed Panel of Speakers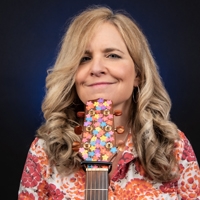 Carla Ulbrich is a comical songwriter who also happens to be living with chronic kidney disease. Diagnosed in 1993 with lupus and lupus nephritis, she has survived and recovered from a stroke and congestive heart failure. Like many of you, Carla has years of experience with doctors' waiting rooms, medication side effects, biopsies, and hospital stays. She has channeled much of her frustration into humorous songs, which we think you'll relate to.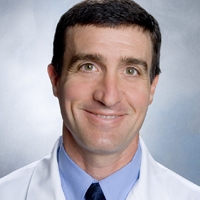 Dr. Gary Curhan, a clinically active nephrologist, is Professor of Medicine at Harvard Medical School and Professor of Epidemiology at the Harvard TH Chan School of Public Health. He received his MD from Harvard Medical School and his ScD from the Harvard TH Chan School of Public Health. As a physician and epidemiologist, his multidisciplinary clinical research focuses on the prevention of a number of common conditions including nephrolithiasis, chronic kidney disease, hypertension, gout, hearing loss, and tinnitus.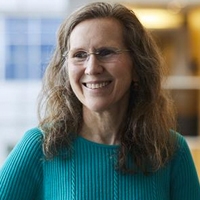 Dr. Maddux graduated from Vanderbilt University and attended medical school at the University of North Carolina.  She stayed in Chapel Hill for Internal Medicine residency and Nephrology fellowship and subsequently joined the Danville Urologic Clinic in Danville, Virginia for 18 years of private practice in nephrology. She is now the Vice President for Kidney Disease Initiatives for FMCNA.  She and her husband have also developed Voice Expeditions which features the Nephrology Oral History project, a collection of interviews of the early dialysis pioneers.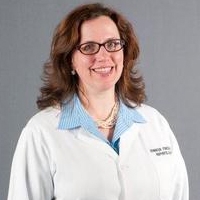 Jennifer Finch, MD  joined Renal Specialists of Houston in 2004 after completing a fellowship in Nephrology at Baylor College of Medicine. A native Houstonian, she serves as Clinical Associate Professor for Baylor College of Medicine and sits on multiple hospital committees that address quality of care. Dr. Finch is a Fellow of American College of Physicians (FACP) and a Fellow of the American Society of Nephrologists (FASN). She is on the Medical Advisory Board of Fresenius Kidney Care at the national level, serving as Houston's representative. She is also Medical Director of Fresenius Kidney Care Moody Park and Cypress Creek dialysis facilities.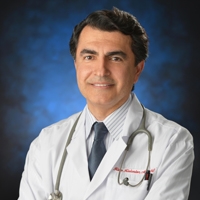 Dr. Kalantar-Zedeh is a board certified physician and a specialist in Internal Medicine, Pediatrics and Nephrology; has a Master's degree in public health and PhD in epidemiology from UC Berkeley; and provides patient care in California. He has created the "Harold Simmons Center for Kidney Disease Research and Epidemiology" to conduct patient-centered studies and to train pre- and post-doc students and fellows and early-career investigators. Dr. Kalantar has authored or coauthored over 500 peer-reviewed articles, and several chapters. He is an associate editor and/or an editorial board member of several peer-reviewed journals and a member of several professional societies. Dr. Kalantar has received several prestigious awards.
Susie Lew, M.D., is a professor of medicine at  the George Washington University School of Medicine and Health Sciences. She serves as the director of clinical services at the GW Medical Faculty Associates and medical director for peritoneal dialysis at DaVita K Street. Her clinical interest includes peritoneal dialysis, where she cares for the largest number of peritoneal dialysis patients in the DC area. She also has interest in pregnancy related kidney diseases and hypertension, as well as, chronic kidney disease. Dr. Lew is a Fellow of the American College of Physician, American Society of Nephrology, and National Kidney Foundation, and member of the International Society of Nephrology.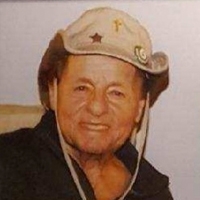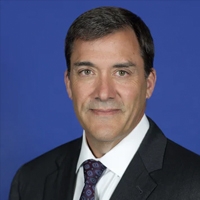 Geoffrey Block, MD is the Associate Chief Medical Director and Senior Vice President of Clinical Research and Medical Affairs at U.S. Renal Care.  Dr. Block served as Director of Clinical Research and Partner at Denver Nephrology.  Over the last 20 years, Dr. Block has served as the principal or co-investigator for numerous clinical trials, and his work has been widely published. Since 2000, he has been a manuscript reviewer for the New England Journal of Medicine, Journal of the American Medical Association, Journal of the American Society of Nephrology and American Journal of Kidney Disease, among several other. journals.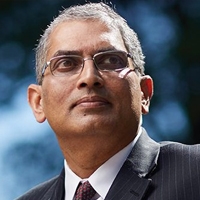 Dinesh Chatoth, MD, is currently supporting the evolution of Home Therapies at Fresenius Kidney Care. He is Medical Director for a Fresenius Kidney Care hemodialysis unit in Lawrenceville, GA, and former Chairman of FMCNA's East Medical Advisory Board. A member of the FMCNA Corporate Medical Advisory Board and the Fresenius Physician Technology Group,Dinesh Chatoth, MD, is President and CEO of Georgia Nephrology in Atlanta and lectures extensively on chronic kidney disease management.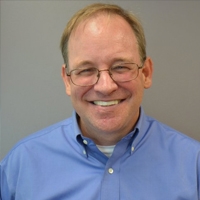 Douglas S. Johnson, MD, Director and Vice Chairman of the Board for Dialysis Clinic, Inc., began serving on the Board of Trustees in 1995. Dr. Johnson is a board-certified internist. He received his medical training at Vanderbilt University, graduating in 2006, and completed his internal medicine training at University of Tennessee/Baptist Hospital in June 2009. Since returning to DCI, he has helped to implement initiatives to ensure financial stability of the company while also helping to develop tools to ensure excellent patient outcomes and improve patient care.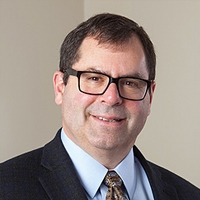 Jonathan Himmelfarb, MD is Co-Director of the UW Center for Dialysis Innovation, Director of the Kidney Research Institute, Professor of Medicine and Adjunct Professor of Bioengineering, and holds the Joseph W. Eschbach M.D. Endowed Chair in Kidney Research at UW. He is a leading expert on uremia, altered metabolism in kidney disease, and in hemodialysis.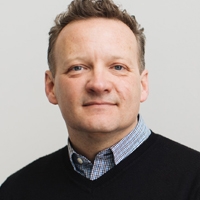 Mark Meier, MSW, LICSW is a Social Worker and is the co-founder of the Face It Foundation which is a Minneapolis-based organization providing peer support for men who deal with depression.  In addition to his role at Face It, Mark is on staff in the Department of Medicine and Community Health in the University of Minnesota's School of Medicine.  Mark previously worked in a dialysis clinic as a social worker, trained patient care technician, and facility administrator.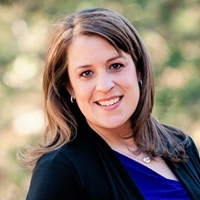 Mandy Trolinger, MS, RD, PA-C, works for Rocky Mountain Kidney Care (an Altitude Kidney Health alliance) where she sees patients with chronic kidney disease and also provides medical nutrition therapy counseling. Mandy has volunteered with various organizations over the years including the National Kidney Foundation (NKF) and Renal Support Network (RSN). She has authored several articles and is a national speaker and has presented at several meetings. Her goal is to provide compassionate care while focusing on patient-empowered decision making through education and counseling.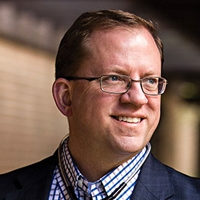 Benjamin Hippen, MD, FASN, FAST is Clinical Professor of Medicine at the UNC Chapel-Hill School of Medicine, and a general and transplant nephrologist with Metrolina Nephrology Associates in North Carolina.  Dr. Hippen is the associate medical director of the kidney and kidney-pancreas transplant program at Atrium Health. Dr. Hippen is the author of more than 50 peer-reviewed manuscripts and previously served as an associate editor for the American Journal of Transplantation, and the editorial board of the Journal of Medicine and Philosophy.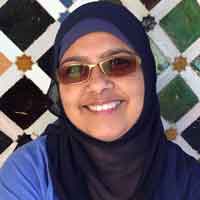 Lubna Akbany RD, CSR is a Registered Dietitian Nutritionist & Certified Specialist in Renal Nutrition with over 20 years experience, Lubna is a mom, a kidney transplant recipient, and an effective nutrition communicator who loves eating, and cooking delicious food with friends and family while balancing that with good health. She quotes " If I can give you more confidence in your diet, help you keep your kidneys, and give you more time to enjoy your life the way you want, I'll have done my job."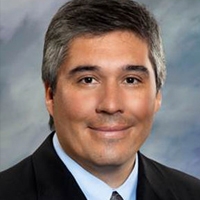 Rafeal Villicana, MD is the Medical Director, Transplant Nephrology at Loma Linda University Health. He is a Transplant Nephrologist who earned his medical degree from Michigan State University. He completed his internal medicine residency at Mayo Clinic Rochester. He subsequently completed Nephrology and Transplant Nephrology fellowships from UCSF. He then spent nearly a decade on staff at Cedars Sinai Medical Center.  His interests include kidney and pancreas transplantation, living kidney donation and ABO /HLA incompatible kidney transplantation. He is fluent in Spanish. He is an associate professor of Medicine at Loma Linda University.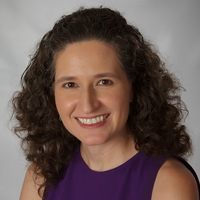 Kathy Lester, Esq., Lester Health Law PLLC
Kathy Lester, Esq is a principal at Lester Health Law who focuses on the intersection of health care law and public policy. She provides legal and strategic advice to Medal on legislative and regulatory matters involving Medicare and Medicaid coverage and reimbursement, quality, federal health care funding, health information technology, and medical and internet privacy. In particular, she has expertise on Health Insurance Portability and Accountability Act (HIPAA) regulations as well as other federal and state privacy laws.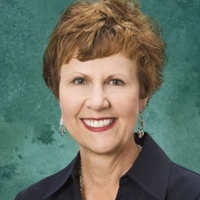 Mary Beth Callahan, ACSW, LCSW works with patients in all stages of chronic kidney disease. She has authored numerous articles and presented on a multitude of topics. She currently serves on the Board of the Society for Transplant Social Workers and is the past Chair of the Council of Nephrology Social Workers.  In 2015, she was the recipient of the NKF Council of Nephrology Social Workers Robert W. Whitlock Lifetime Achievement Award.  Mary Beth continues to be an active contributor, member and leader with numerous healthcare groups and committees related to the care of patients with chronic kidney disease.
Rob Blaser has served as RPA's Director of Public Policy since October 2003, and previously as RPA's Director of Federal Affairs since September 1997. From June 1995 to September 1997, Rob served as RPA's Regulatory Analyst. Among Rob's primary areas of responsibility since joining RPA are management of RPA's legislative and regulatory portfolios, and policy development for the organization. In this latter role Rob has taken the lead in drafting over 30 position papers for RPA. Rob has also developed expertise in such diverse areas as legislative developments affecting renal care, physician reimbursement in the Medicare Fee Schedule (MFS), and other issues pertaining to CKD-specific coverage and reimbursement issues. Rob is also Program Director for RPA's Political Action Committee.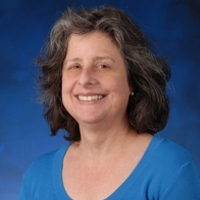 Dr. Madeleine Pahl, MD is a Nephrology Specialist at the University of California, Irvine in Orange, CA and has over 42 years of experience in the medical field. She is also the principal investigator at UC Irvine in an NIDDK-funded, national study named: The Family Investigation of Nephropathy and Diabetes. FIND is a multicenter study designed to identify genetic determinants of diabetic nephropathy in different ethnic groups using a variety of strategies to localize susceptibility genes.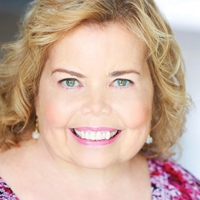 Lori Hartwell has made a difference in the lives of people with chronic kidney disease. Living with kidney disease since age two, having survived 40 plus surgeries, 13 years of dialysis and now living with her fourth kidney transplant, Lori founded the patient-led Renal Support Network in 1993 to instill "health, happiness, and hope" into the lives of fellow patients. She is the author of Chronically Happy – Joyful Living in Spite of Chronic Illness, an inspirational guidebook for handling lifestyle and numerous other non-medical issues that come up in the course of chronic disease. She also is the Host of KidneyTalk Podcast.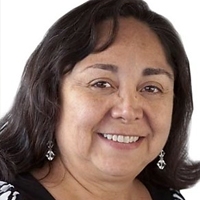 Maria Ferris, MD, MPH, PhD wanted to be a doctor since she was 6 years of age. She wanted to help other children feel better soon. Her poor siblings got tired of playing patient all the time! She has cared for children for over 25 years. She is the parent of a young adult who has a chronic condition diagnosed at 18 months of age. She learned early in her career the importance of listening to parents and their concerns, as they know their children better than anyone else. She also values the input of the parents, grandparents and siblings when she design treatment plans. Dr. Ferris takes care of her patients as she would like for my own children to be cared for.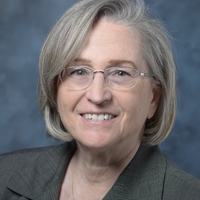 Elaine S Kamil, MD, specializes in nephrology in Los Angeles, CA and has over 47 years of experience in the field of medicine. She graduated from University Of Pittsburgh School Of Medicine with her medical degree in 1973. Dr. Kamil is involved in clinical research and teaching in pediatric nephrology and nephrotic syndrome and patient advocacy. She serves on the faculty of David Geffen School of Medicine at UCLA teaching medical students and residents. She is the Cedars-Sinai principal investigator in the Nephcure Accelerating Cures Institute with clinical research in nephrotic syndrome.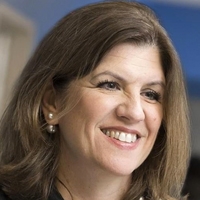 Helen Currier, CNN, CENP is the Medical Science Liaison at Rockwell Medical, Inc. Previously she held the position of Director/Manager, Renal & Pheresis Services at Texas Children's Hospital. She is a past president of the National Renal Administrators Association. She has more than 20 years' experience ensuring compliance with accreditation, certification and licensure requirements with the clinical services environment including JCAHO, CMS (ESRD CfCs, Transplant CoPs), FACT, the State of Texas and ANCC's Magnet.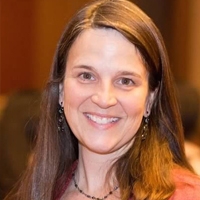 Charlene Lafontant was born with one non-functioning kidney which was removed when she was a year old, and thankfully her other kidney has risen to the challenge for more than 50 years.  When Charlene's daughter Gemma was diagnosed with chronic kidney disease at age 12 it was a confusing and scary time for the entire family and they were happy to have found RSN as a supportive resource.  Gemma received a transplant from a family member at age 14 and is doing well.  Navigating through medical complications of a child can be challenging and enlightening, and Charlene hopes to help other families through her work with RSN.