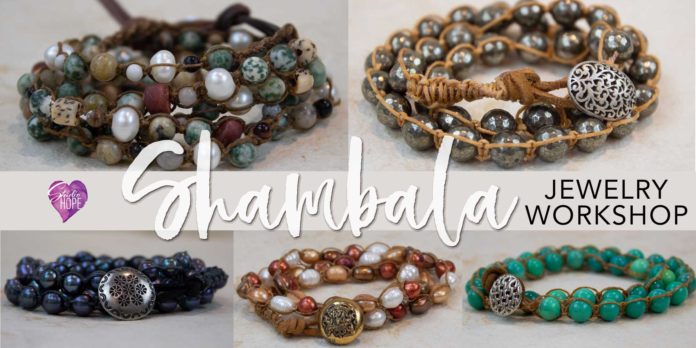 Saturday August 4, 2018 1:00pm – 3:30pm
Studio Hope
621 East Glenoaks Blvd. #B
Glendale, CA 91207
(818) 543-0896
Make a stunning Shambala bracelet or necklace that are a hit with high-end designers!
Shambala necklaces and bracelets' unique and bohemian style makes them a very popular fashion statement. Learn a basic macramé technique that is so easy to master while making stunning jewelry. $45 reserves your seat and helps support RSN's life-enriching programs. All supplies are included.
If you received a gift voucher for a Studio Hope class Contact Us or send an email to St[email protected] to redeem your voucher and sign up for a class.
Workshops may be cancelled or rescheduled by Studio Hope. You will be notified by email if any cancellation or rescheduling occurs. Have questions? Call or email studio@RSNhope.