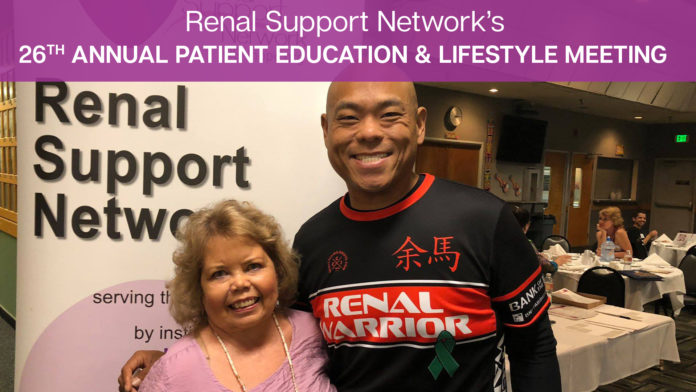 RSN hosts Patient Educational Meetings each September in Glendale California at no charge to people who have chronic kidney disease, are on dialysis or have a kidney transplant and their family members. Enjoy a day full of information on living a fulfilling life in spite of kidney disease, which includes lunch, extra time to meet and visit with fellow patients and their families, a raffle and exhibits.
Click here to sign up to receive updates about the 27th Annual Patient Conference in September 2020.
Highlights from past meetings:
On the 26th Annual Meeting (September 2019) Agenda…
Magical Moments Keynote Speaker Michael Grasso shares his story of coming in 5th on America's Got Talent, his journey with kidney disease and performs a little magic for the audience.
Understanding the Highs & Lows of Blood Pressure Madeline Pahl, MD is a nephrologist and will share what may be causing high or low blood pressure and will discuss treatment options.   
Eat Well and Thrive On Jennifer Parker, RDN, CSR, LDN provides tips for tasty kidney-friendly meals everyone can enjoy.
Living Well with Kidney Disease Group Discussion Lori Hartwell leads audience participation discussion on how people live well despite this illness.
Watch RSN Patient Education Meetings in Action
"RSN organizes such wonderfully successful meetings for patients that are effective on so many levels.  Lori Hartwell has a knack for expressing concepts in such a user-friendly yet realistic way – it's a great balance."
— Vernon Silva, Renal Social Worker 
Thanks to our 2020 Corporate Partners