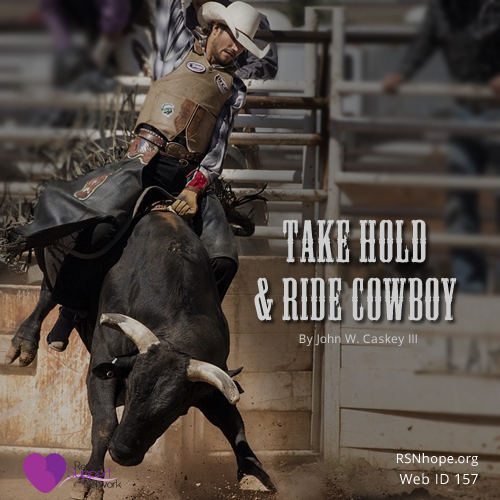 I am 36 years old with type 1 diabetes. I have been diabetic for 31 years and started dialysis the week before Christmas in 2003. Yet, in all my life experiences–the good, the bad, and the terrible–I always remember the lesson that taught me it could always be worse and that, usually, it just seems that everyone has it better than myself.
The past few months [as of this writing], I have learned not to focus on myself but to focus on family, friends, and to love, learn, and be responsible with my health not only for me but for others as well. As I sit in our dialysis center and watch the nurses go back and forth from patients, I feel the need to thank them all for their caring and professionalism that they share with each one of us. As I sit there, I am able to remember my funniest and hardest time as a teen: It was a hot, summer night. I was 13 years old and thought I was unconquerable. I just participated in the Frontiers Day parade in a small town called Cache, OK. I'd been to other rodeos, but tonight's was different. I was about to compete for the first time, and I was pumped.
I had my horse groomed and gleaming. He was ready for our grand entry. I had my chaps on, my spurs clanging on the heels, and I can't ever forget my Stetson–it was practically glued to my head.
The time came, and we made the grand entry. We followed the American flag around the pivots like everyone else. It felt that the only difference was that my horse and I were the only ones in the arena. It was as if everyone's eyes were on me.
The lights were bright and shiny. The crowd was screaming and hollering cheers at us. It's a feeling that's indescribable. As the rodeo started and with each event, I became more tensed and excited.
My event was coming up quick. My Dad sensed my tension and continually tried to calm me so I would stay focused. After all, it was the most dangerous event for the cowboy. That's right. I was going to ride the bulls!
When the announcer called my number, I was ready. I had my rope resined up, and I had my Dad coaching me, encouraging me every step of the way. Telling me that I could do it, that all I had to do was put my mind, heart and soul into it and I could accomplish anything. He was right! He gave me support and unconditional love. He gave me discipline and honor. He taught me to be strong during my weakest times in life.
I got on that bull and made the eight seconds. I received a score of 69. I stepped up on the chutes and cocked my head as he looked at me, and I almost cried out loud when I heard my dad say: "I'm proud of you son! You did great!"
Of course, in the haste of my excitement, I didn't realize that the score was not counted as I had just rode someone else's bull. My dad said not to worry: "You did it once. You can do it again." And I intended to! So, I climbed on, and, as I slid down on that bull, I caught a glimpse of the horns and the bulging back muscle. I could feel the breaths blowing in an out.
Fear overcame me and I, for the first time of the night, was terribly scared. I heard the announcer tell me: "Take hold and ride, cowboy! Take hold and go with him!" So, I took my rigging and wrapped it in my hand, threw up my free hand and shook my head.
As the gate flew open and the bull pounced and came down with thunder on his front feet, he spun violently! As he did, I fell into the center, which is the most dangerous place for a cowboy to be. I ended up eating hoof for supper and horns for dessert. Needless to say, I ended up semi-paralyzed with a compressed vertebrae for a month, a couple of broken bones and a lot of bruising. But still today, if given half a chance, I would ride again.
As I sit in the chair and listen to the swishing of blood being dialyzed and I see it flowing through all the tubes, I return to times like that and remind myself: "It could be worse." In fact, there are times that I recline the chair and imagine the announcer telling me to take hold and ride cowboy, take hold and ride. But, at the end of this ride, I stand up, walk away tall, clean and fresh and ready to take on another day. And as I call out my dry weight, 94.5 at the end, I imagine it to be the winning score for my ride.
About the Author
John Caskey III lives in Hanover, PA. He is the Second Place Winner in the iKidney.com Third Annual Essay Contest entitled, "TOUGH TIMES–A Memory or Dream That Gets Me Through." The contest was made possible by support from Watson Pharma.