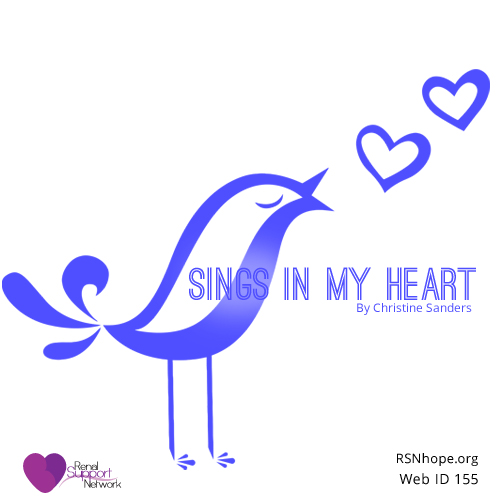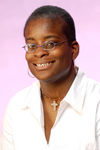 The professor's voice was clear and crisp as he read our names. Frantically, I searched the crowd again. She was out there somewhere, silently cheering me on as she had done for eight years. I knew that my name would be next. I thought of our journey that had brought me to this moment.
Hello, I am Christine Sanders. This is my story.At age 16, I was angry and shy. I hated everyone because I felt different. I hated myself. My mother worked three jobs. My five older siblings were never home. So, I pretty much stayed at home–cooking, cleaning, and reading books.
My only friend was the library. There I would read and reread books about college kids, successful kids, accepted kids… everything I thought I couldn't be.
I also worked part-time, but we still had very little. Nightly, we searched garbage cans behind supermarkets for food. Often we were locked out of our home, or had no electricity or phone. We could not pay our bills.
I hated school. My peers picked on me because I was poor and looked the part. With no support system, I was ready to drop out.
Secretly, I had a bold and wild dream. I breathed my dream when I was awake or asleep. I wrapped my dream around me when despair slid into me. But over time, my dream began to die.
Then Stacey, a student teacher, changed my life forever. She was everything I was not: beautiful, smart, kind, and popular. For weeks I ignored her, turning in blank assignments. She returned them with smiley faces on my paper. I rarely spoke; she encouraged me. I glared at her; she smiled at me. Once, I stayed after school to complete a make-up test. I do not know why, but I said "Yes" when she asked if she could help me.
Stacey immediately became my overall mentor. She spent endless hours with me as I studied. She encouraged me when I became frustrated. She held me as I cried, crying with me. I talked to her about problems at home and about how afraid I was there. I confided in Stacey, telling her my secret dream. She listened to me as if I was important, not insignificant.
Daily, Stacey reminded me of my potential, encouraging me to pursue my dream. Because of her, I began to believe in myself. She was my lone cheering section. My grades began to rise. I discovered a whole new world beyond my neighborhood. We went to plays, sporting events, museums, and restaurants. I gulped it all down, afraid that one day it would all end.
Life at home was getting worse. Then, Stacey moved to another city to teach. Several months later, she asked me to come live with her and her husband. With all of my possessions in one large, black garbage bag, I stepped out of my past and into my future.
Living with Stacey and her husband was challenging. The community whispered about us, saying hurtful things. Stacey and her husband, Brett, ignored the gossip and continued to love me unconditionally.
I became more social, developing friendships and participating in sports and other activities. As my grades improved, Stacey began talking to me about my secret dream: pursuing college!
In the fall of 1993, I began my college career. Then, the following year, I was diagnosed with focal segmental glomerulosclerosis. My blood was not being cleansed properly because the blood vessels in my kidneys had become scarred. Instead, blood and protein were leaking into my urine. I had renal failure.
The news was devastating! But there stood Stacey, advocating for me as I entered the medical world of tests, doctors, and surgeries.
"Christine Sanders!"
The professor's voice grabbed my attention. As my Bachelor of Social Work diploma was placed in my hands, my composure crumbled. Crying, I imagined Stacey's hand in mine as I held my dream, firm and alive.
"We did it," I whispered. But somewhere I heard her say, "You did it."
As an African-American teenage female, I lived with a young Caucasian woman and her new husband. Our friendship succeeded because of our unconditional love and respect for each other. People said that it couldn't work. Stacey and I proved them wrong.
Now I am embarking on yet another new journey: dialysis. Stacey's voice, though 3,000 miles away, still sings in my heart, "You can do it!"
And I know I can.
About the Author
Christine Sanders lives in Gresham, OR. She is the Third Place Winner in the iKidney.com Fourth Annual Essay Contest entitled, "That Special Someone." The contest was made possible by support from Watson Pharma.