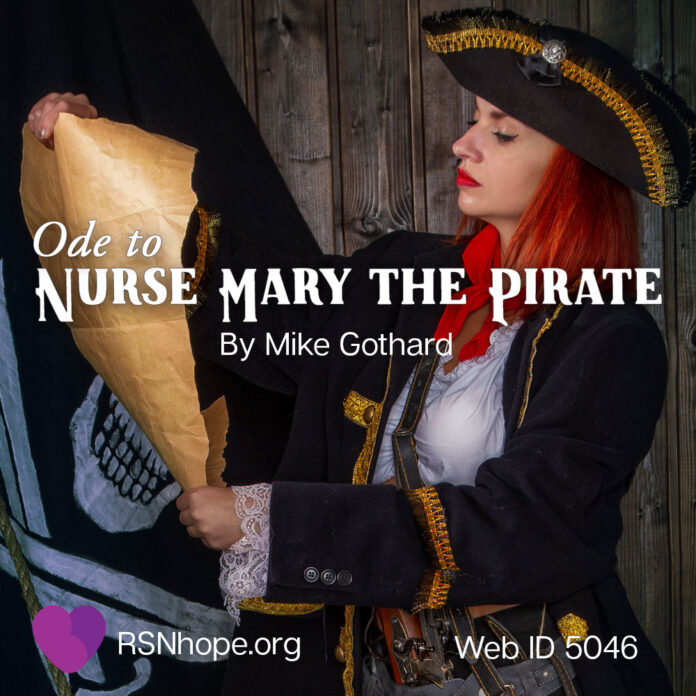 When my kids were little, in a different place and time, we watched Veggie Tales every day. These days my kids have marooned me on a deserted island so I watch Veggie Tales by myself. But that's okay, I still love it.
My all-time favorite Veggie Tales song is "The Pirates Who Don't Do Anything." They sing, "Well, I've never plucked a rooster and I'm not too good at ping-pong, and I've never thrown my mashed potatoes up against the wall, and I've never kissed a chipmunk and I've never gotten head lice, and I've never been to Boston in the fall." If I had a nickel for every time I sang that song to my kids my treasure would rival Edward Teach's chests of gold.
These days I live in an area of the world that is saturated with pirates – pirate tales, pirate festivals, pirate museums, pirate ships, and pirate history. You can't blink your patch-covered eye without seeing something pirate related. Most days and nights while editing photos, I listen to Jimmy Buffett croon about a pirate looking at 40; though in my case it's 57.
A couple miles from my apartment, Blackbeard's infamous ship, The Queen Anne's Revenge, lies sunk in 25 feet of salty water, having run aground on June 10, 1718, near Beaufort Inlet. One can visit the Maritime Museum on Front Street in downtown Beaufort and walk among actual artifacts from The Queen Anne's Revenge – cannons, utensils, guns, coins, and actual timbers. Every August, pirates literally invade our small coastal town for an entire weekend of pirate festivities – blacksmithing, dancing, storytelling, drinking, and real live battles between pirates aboard pirate ships in Taylor Creek. Living here is truly a pirate's life for me.
Thus, it's no surprise that my healthcare hero is none other than Mary, a gun-toting, rum-drinking pirate nurse who also happens to live in my pirate town of Beaufort, NC. Mary has surely joined the ranks of such women pirates as Anne Bonny, Mary Read, Mary Farley, and Mary Crickett (with a name like "Mary" she fits right in!).
I've been on peritoneal home dialysis for four years now, and Mary, the gun-toting, rum-drinking pirate nurse of Beaufort, has been with me every step of the way. Though I'm convinced she has tried to dispose of me several times by using syringes the size of swords, more often than not she works hard to keep me alive. And while she will occasionally threaten me with walking the plank, half the time I probably deserve it.
Why is Mary, the gun-toting, rum-drinking pirate nurse of Beaufort my healthcare hero? I'm convinced that in another day and time Mary would undoubtedly have been the pirate nurse aboard a Sloop, Galleon, or Man O' War, quite possibly even Blackbeard's own Queen Anne's Revenge! As such, even before my kidneys decided to "jump ship," I'm sure I would have crossed paths with pirate Mary for I would have undoubtedly sailed on one of those pirate ships back in the day.
Mary checks up on me regularly, draws my blood once a month like clockwork, ensures I go easy on the grog, keeps my med list current, and swears one day I'll finally receive a kidney transplant (though sometimes I wonder if she's just spinning a tall tale). She also listens to my bellyaching, corny jokes, and countless semi-true stories. In short, she makes sure I walk the line; or plank, in my case.
So join me in hoisting a chalice of rum, I mean water, to Mary, the gun-toting, rum-drinking pirate nurse of Beaufort, my healthcare hero!
Ode to Nurse Mary the Pirate
There once was a nurse named Mary.
Giving shots she was quite contrary.
Though she used a small syringe
After coming off a binge,
Gun-toting, rum-drinking Nurse Mary.
Nurse Mary had once been a pirate.
Her Glock you couldn't help but admire it.
Drawing blood she'd yell, "Aargh!"
"You're headed straight for the morgue!"
"If you don't obey Mary the nurse pirate!"
If you want to stay alive and be well
Three hours your fluid must dwell.
Drink lots of strong rum
Pee full a 50 gallon drum,
Bewitched by Nurse Mary's dialysis spell.
Grateful for Mary my healthcare hero
Who keeps me from becoming a dead zero.
Though she's a wench who drinks rum
And carries a sword and a gun,
She manages to keep me on the straight and the narrow.
Listen to the audio version of Ode to Nurse Mary, the Pirate, read by the author Mike Gothard:
Lea la versión en español de este ensayo aquí.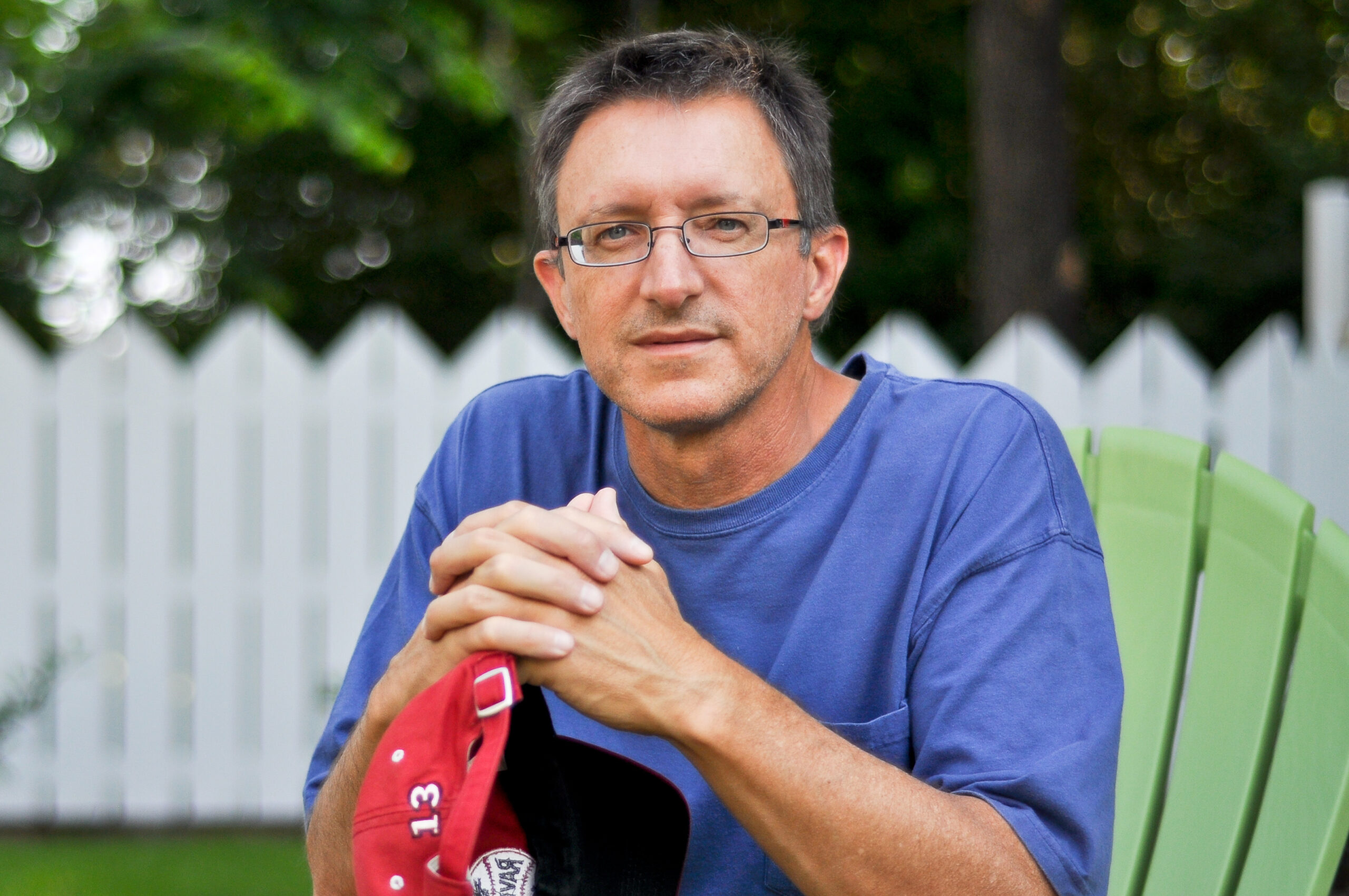 Mike Gothard has had PKD for 39 years and has been on peritoneal dialysis for the past four years. He is a photographer and owns/operates Beaufort Photography Co. on the Crystal Coast of NC. He plays Magic the Gathering, restores vintage fountain pens, and collects James Bond related autographs.
More Essays by Mike Gothard:
"So Long, Mrs. Freshley's" – President's Pick, 18th Annual Essay Contest
Web ID 5046