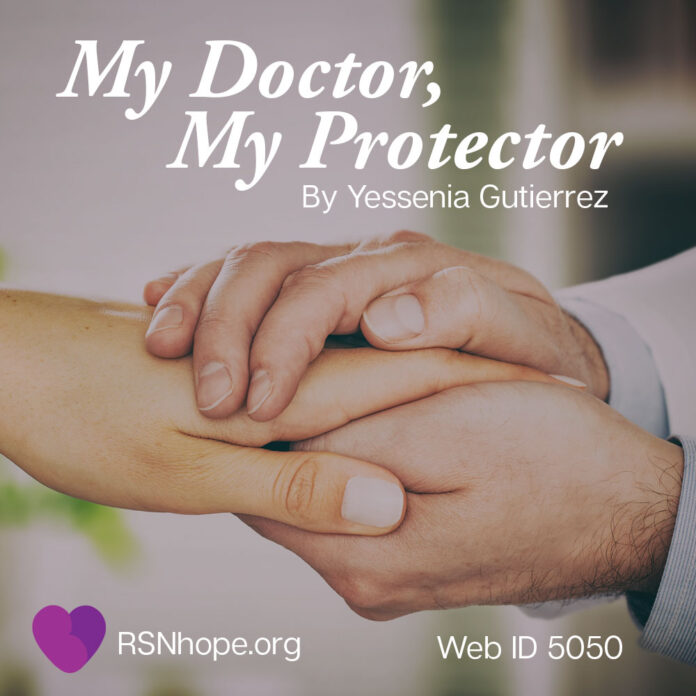 "Mom, will it hurt?" These were the first words that came out of my mouth the day after my kidneys completely stopped working. The day after I found out that I had kidney failure and had to get a fistula in my arm for dialysis. I was afraid of having a fistula because I had heard that the needles hurt, and that the fistula grows.
My doctor, Dr. Cepero, who took care of me from the day I was born, made me feel better. He is not just my doctor; he is like a father to me. He was my protector, my best friend. Nobody understood me more than him. Nobody took better care of me than he did, apart from my parents. Dr. Cepero is an amazing and caring doctor who takes his job very seriously. He always puts his patients first. He cares about them, and he only wants the best for them.
Sometimes his patients may find that he is annoying by the way he does things, but if you know better, you will know that the only reason he does what he does is to make sure you are well taken care of. If it weren't for this man's hard work and dedication, I would have never been put on the organ transplant list. When no one else believed in me, this man did. When no one else listened to me, he did. When no one else helped me get back on my feet, this man did.
He has been through my worst and best times giving me the physical and emotional support I needed. I went through a lot in 2016. I became obsessed with my weight. I wanted to have a more attractive body, so I started exercising and skipping meals. People started to think that I had an eating disorder because of this. I started to eat less and lose weight.
After a while, I started to feel bad. I had no appetite. I had no energy. All I wanted was to sleep. My liver was failing. I kept telling my friends and family that I was not feeling well and that something was wrong with me. They didn't believe me. Everyone thought I was crazy, but Dr. Cepero knew something was wrong. He didn't think it was an eating disorder. I went for some tests and found that I had an infection.
Before I knew it, I was underweight and was taken off the waiting list for organ transplants. I had to get a feeding tube because I was not eating at home. I was anemic. I lost my hair. I ended up feeling depressed. I didn't want to leave my room. I didn't want to see anyone. I spoke with psychologists, psychiatrists, social workers, and other doctors. Nobody seemed to care that much. They didn't make me feel better, but Dr. Cepero did.
He came to talk to me. He listened to what I had to say. He said that he couldn't help me if I didn't help myself. He needed me to put in effort. He told me to get up and eat. He told me to get up and walk. He motivated me to get out of bed and fight. He was more determined than anyone to see me recover. He gave me his word he'd visit me in the hospital once I received my kidney and liver transplants. Dr. Cepero helped me recover.
He and other doctors helped me regain the weight I needed to get back on the waiting list for organ transplants. I needed to get back on that list to get a new kidney and liver. Dr. Cepero prescribed a pill to increase my appetite. He instructed the manager of the hospital cafeteria to bring me whatever kind of food I wanted.
He also spoke to the people at Jackson Memorial Hospital to make me a priority on the organ transplant list. Which meant that I would be higher and called faster than others. One day, my hands and knees began to swell. I needed a rheumatologist to come see me in my room every night to take fluid from my knee. Dr. Cepero worked hard to find out what was causing the problem.
He did a lot of tests, but they didn't show anything. Everything looked fine. He even sent samples of the fluid to different doctors outside of Florida, but no one had any answers. He went through a lot to find out what was causing my hands and knees to swell. Why? Because I was in pain. Sometimes the pain was so unbearable that Dr. Cepero had to give me morphine to calm me down. He cared a lot about me. He worked hard to get me well and see me happy. He did everything he could to get me back on the waiting list for organ transplants. He loved me.
Although we never really knew what caused the swelling, my G.I. doctor said it was my liver. I needed a new one as soon as possible. I had surgery on my left hand. I also had a wound vac to drain the pus. Dr. Cepero was there during all of this. He made sure I was comfortable. I don't think there has been a single time in my life when I was suffering that Dr. Cepero wasn't there. We have been through it together.
If it weren't for this man's care and support, I wouldn't have had my kidney and liver transplants. I will turn 4 in August and I will be forever grateful to everyone who helped me recover, including Dr. Cepero. I have learned a lot from him, and I know that he has also learned a lot from me.
There are no words to truly explain what Dr. Cepero means to me, except to say that he is my healthcare hero. I will always be grateful to him. I will always be grateful that he was chosen to be my doctor. He is a great person with an even greater heart. He is who he is because he cares. Most doctors don't. Most doctors are just that, doctors. They prescribe your medication, do whatever is needed, and send you home. But Dr. Cepero is different. He has sympathy, compassion, and patience. He is family and family is forever.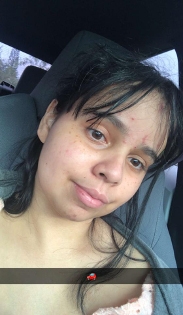 After losing her second transplanted kidney, Yessenia Gutiérrez had to start dialysis again. She goes to the Fresenius Dialysis Center in West Kendall, FL. She goes three times a week for four hours. She was born with poly-cystic kidney disease and since then has been trying to find a good kidney. She is also a liver recipient. Fortunately, her liver is fine. What keeps Yessenia motivated throughout the struggles is writing. Writing is her life, it is her passion. She loves to read and dance too. Yessenia is one of the strongest people I know. There is never a day when she feels tired, even after her dialysis treatments she still smiles and does all her chores. She enjoys taking long walks, watching horror movies, and playing with her dogs. Her dream is to become a writer / screenwriter and inspire people around the world. Yessenia doesn't let kidney disease get in the way of her life. She stays confident and courageous, keeps doing what she loves most, and stays happy no matter what. Right now, she only wants one thing. A kidney, but not just any kidney, one that will match her perfectly. One that will last her many years. One that will change her life!
Web ID 5050