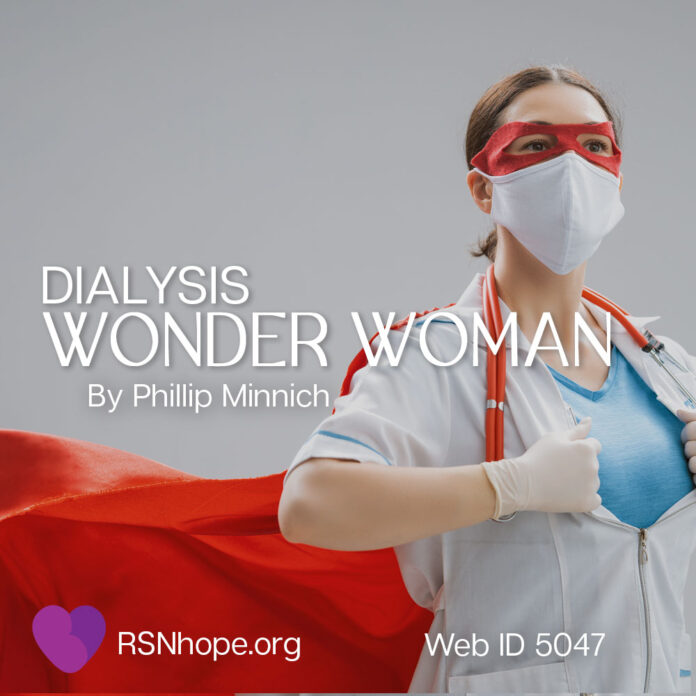 I am not a perfect patient. When I first began dialysis, I missed treatments, and not always accidentally. As I progressed in my journey through end-stage renal disease (ESRD) and became more educated, I realized the importance of not only attending every treatment but taking a more active role in my treatments. Twelve years later, while I consider myself to be a more educated and compliant patient, I still struggle at times. That struggle is different for every patient, but what we all have in common is that it is very real. Whether we do traditional in-center hemodialysis, nocturnal in-center hemodialysis, at-home hemodialysis with NxStage, or at-home peritoneal dialysis, there are times when we wonder, "Just how much longer can I keep this up?" Inevitably we mess up and may even want to just give up the fight altogether.
Fortunately for me, Judy has been there through it all.
I first began in-center hemodialysis on June 3, 2009. I was 21 and had just completed a rather tumultuous third year as an undergraduate music major. Tumultuous because throughout that entire academic year my health was deteriorating, and I felt like I was spending as much time in the hospital as I was on my studies. Even though I knew that dialysis was on the horizon, I did not want to accept it. That is probably why I ended up in the hospital with a tunneled catheter needing emergency hemodialysis instead of having a fistula inserted in my arm months prior, like my nephrologist had recommended.
Like I said: I was not a perfect patient, especially back then.
On May 29, 2013, I received a transplant from an incredible friend. I had hoped to have that transplant for at least 10 years; I got 16 months. Losing the transplant was the impetus for me to finally check out home dialysis. It was in September 2014 that I first properly met Judy. She had always worked at my clinic, but I did not know her prior to looking into home dialysis. What struck me was how kind she was, and how incredibly knowledgeable and experienced she was about all things related to home dialysis. She taught me about the differences between peritoneal dialysis and NxStage. My first choice was peritoneal. I thought to myself, "No needles? No problem!" Well, not quite.
Fortunately, Judy knew better.
More than once, I called her with a problem. More than once, I had to run to the clinic for an emergency infusion of antibiotics into my peritoneum, and Judy was always the one to help me. It seemed that no matter the hour, she did not mind helping me. She seemed to have a trick up her sleeve for everything, and always had the answer.
I had to stop peritoneal dialysis in 2017 because of an unrelated infection, but I always knew that I wanted to return to home dialysis. I hated in-center, even though I loved the floor staff. I loved controlling my own treatments, I loved the feeling of autonomy that home dialysis provides, and I loved not having to leave home. It was just a matter of deciding to go back to peritoneal or trying this new-fangled NxStage. After discussing it with a friend who does NxStage, I decided to give it a try.
After all, I had done literally every other form of dialysis by then.
It was in February 2020, right as COVID-19 hit, that my NxStage training began. At that time, I had just begun a new job which threatened to interfere with my training schedule. Fortunately, Judy was willing to come in literally at 5 a.m. to do my NxStage training before I had to go to my new job. Thanks to her, I was able to do my NxStage training and my new job training simultaneously. It is not every day that someone is willing to go into their job before sunrise in the middle of winter specifically to help you. It really drove home to me how fortunate I am to have Judy as my home care nurse.
I am not a perfect patient. I do not know if I ever will be. But whatever struggles I face, I know Judy will be there to help guide me through them, even if it is at 5 a.m. in the middle of winter. After all, she is the Dialysis Wonder Woman.
Lea la versión en español de este ensayo aquí.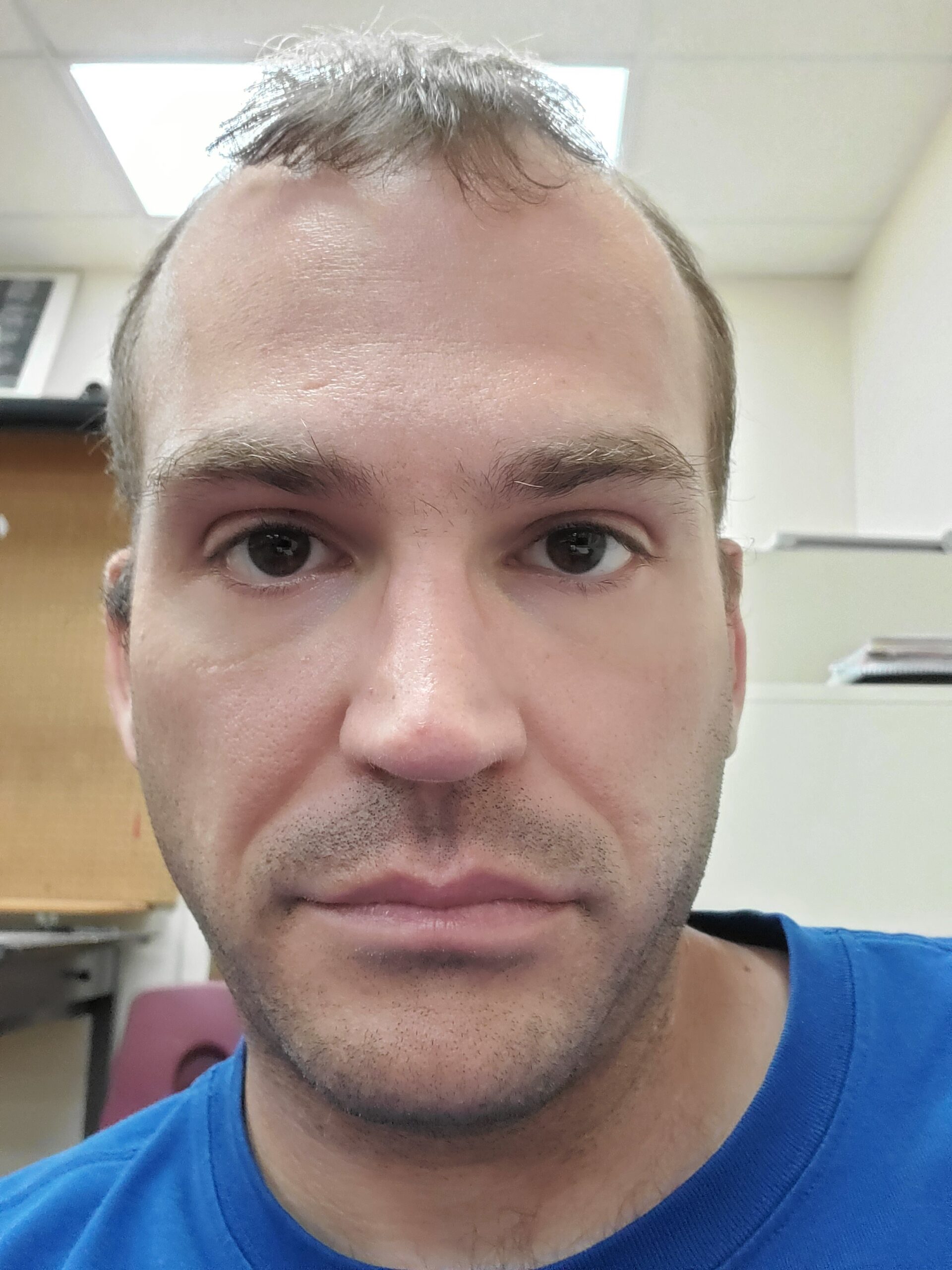 Phil Minnich is 33 years old, and has been on dialysis for 12 years. During those 12 years, he has experienced every dialysis modality, as well as one living donor kidney transplant. When he isn't working as a music teacher, he enjoys speaking with his fellow patients and caregivers about dialysis, transplant, and End Stage Renal Disease.
Web ID 5047