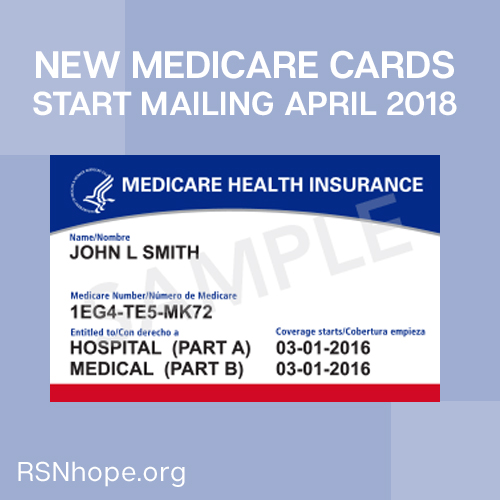 The Centers for Medicare & Medicaid Services (CMS) is required to remove Social Security Numbers (SSNs) from all Medicare cards by April 2019. A new, unique Medicare Number is replacing the SSN-based Health Insurance Claim Number (HICN) on each new Medicare card.
"We're taking this step to protect our seniors from fraudulent use of Social Security numbers which can lead to identity theft and illegal use of Medicare benefits.

"We want to be sure that Medicare beneficiaries and healthcare providers know about these changes well in advance and have the information they need to make a seamless transition."

– CMS Administrator Seema Verma
The CMS is removing Social Security Numbers from Medicare cards to prevent fraud, fight identity theft, and keep taxpayer dollars safe. They'll mail the new Medicare cards from April 2018 through April 2019. Starting in April 2018, CMS is mailing new Medicare cards to all people with Medicare on a flow basis, based on geographic location and other factors.
Learn more about the new Medicare cards.
View the Frequently Asked Questions about the New Cards and Transition Period
Web ID 7034