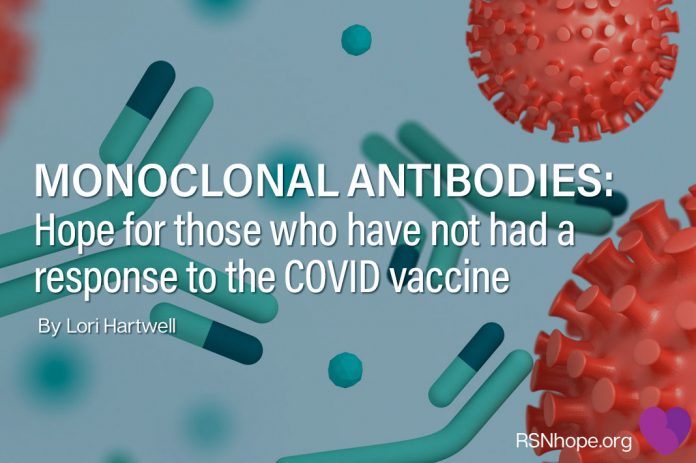 Covid has been challenging for everyone, but for those of us with a compromised immune system relying on immune suppressant medication it's been extra tricky. I received three Moderna vaccines, and a blood test confirmed that I did not make any antibodies to COVID. My doctor and I talked about this and agreed that it would be worthwhile for me to get Evusheld, which is a new treatment option of monoclonal antibodies.
I have a kidney transplant, and I take medication every day to suppress my immune system so it doesn't produce antibodies that might attack the transplanted organ as a foreign invader. Those of us with transplants are taking these meds to keep our transplanted organs healthy and functioning.
The U.S. Food and Drug Administration has authorized monoclonal antibodies for emergency use in people ages 12 and older who are moderately to severely immunocompromised and show little to no immune response or severe adverse reactions to the COVID vaccine.
The two-shot cocktail infusion I received gives me some COVID antibodies and will help my body recognize the virus and produce an immune response if I'm exposed. This reduces my risk of getting super sick. I received two shots in the muscle; the entire appointment at the infusion center took about an hour. I'll continue to be careful, mask and meet people outside. We still are unsure of the long-term effects of Covid and my goals is to stay clear of it as much as I can.  As time goes by more research will be available and more therapeutic treatments will be available and tested.
My whole life I've been at the forefront of kidney research. Care for people with kidney disease is a medical practice, and they are practicing. This is why data changes over the years. I trust the doctors who are in charge of my care. I know they consider these decisions after reviewing the best information they have. We learn what works, and what the best practice is with time and experience. I'm grateful for all the researchers and innovators who have made my life possible.
This U.S. government webpage has a searchable list of locations providing monoclonal antibody treatments and other COVID-19 therapeutics.
Talk to your doctor and see if monoclonal antibodies treatment is right for you.
FDA News about monoclonal antibodies treatment:
FDA authorizes revisions to Evusheld dosing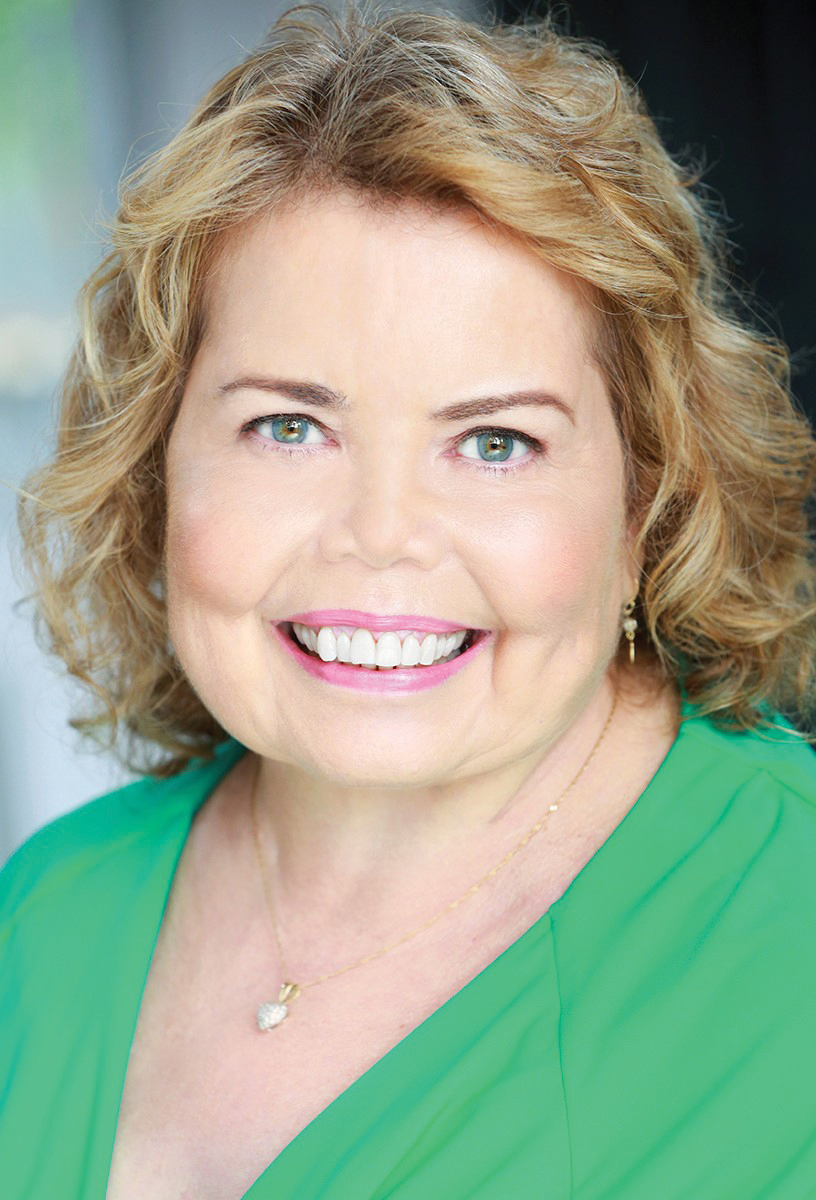 Lori Hartwell is the Founder and President of Renal Support Network (RSN) and the host of KidneyTalk™ Podcast Radio. Lori was diagnosed with kidney disease at the age of two. In 1993 she founded RSN to instill "health, happiness and hope" into the lives of those affected by chronic kidney disease. Lori is also the author of the inspirational book Chronically Happy: Joyful Living in Spite of Chronic Illness and is a four-time kidney transplant recipient.
Web ID 8028