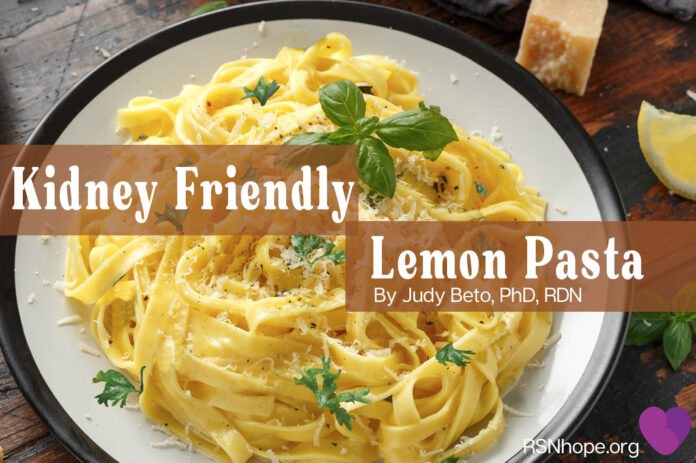 The great flavor of lemon infuses this pasta dish with creamy flair! Don't forget to save some water that the pasta is cooked in for adding to the sauce. Yes, this is truly an authentic way to cook Italian—you use all the lemon too! This recipe serves four as an entrée or six as a side dish.
INGREDIENTS
Serves 4-6 (Nutrient Analysis below)
1 box (one pound) pasta, uncooked
2 fresh lemons (washed well to remove any wax or surface dirt)
1 Tbsp oil of your choice (olive, canola, or vegetable)
3-1/2 tablespoons butter, unsalted (50 g) – use the markings on the butter wrapper
1/4 cup grated parmesan cheese (50 g)
2/3 cup heavy whipping cream (150 ml)
1/3 cup fresh parsley (about a handful) – chopped
Black pepper to taste (Fresh ground, if possible)
INSTRUCTIONS:
Put a large pot of water on to boil (for cooking the pasta).
Grate the peel of the two lemons (grate only the yellow part; leave the white part of the peel intact). Set the grated peel aside (you should have a generous tablespoon).
Cut the lemons in half; squeeze the juice into the water you are using to boil the pasta; place the lemon halves in the water too.
In a separate large frying pan or skillet, heat the olive oil and butter together.
Add the lemon peel. Heat gently until you begin to smell the lemon.
Add the cream; continue to heat until the mixture gently simmers.
Add the parmesan cheese. Take off the heat.
Cook the pasta in boiling water until al dente, or done to your preference. Before draining, add one ladle of pasta water to the sauce. Set aside two more ladles full in a bowl or small pan.
Drain the pasta; add to the sauce; mix well. Allow to sit for 5 minutes to let the pasta absorb the sauce; add more pasta water if sauce becomes too thick.
Sprinkle with fresh parsley and freshly grated pepper. Serve and enjoy!
| | | | |
| --- | --- | --- | --- |
| NUTRIENT ANALYSIS | | 4 Servings (as an entrée) | 6 Servings (as a side dish) |
| Calories | | 680 | 453 |
| Protein | Gm | 18.4 | 12.3 |
| Fat | Gm | 32.2 | 21.5 |
| Carbohydrates | Gm | 80.8 | 53.9 |
| Fiber | Gm | 4.0 | 2.6 |
| Sodium | Mg | 251 | 167 |
| Potassium | Mg | 404 | 270 |
| Calcium | Mg | 180 | 120 |
| Phosphorus | Mg | 303 | 202 |
| Cholesterol | Mg | 80 | 53 |
More kidney diet recipes and articles by Renal Dietitian Judy Beto:
A Personal Kidney Chef's Weekend Meal Plan
Using Zucchini from Your Garden
Making Positive Memories to Savor
Rice Pilaf Baked in a Pumpkin
Nutrients to Promote Healthy Skin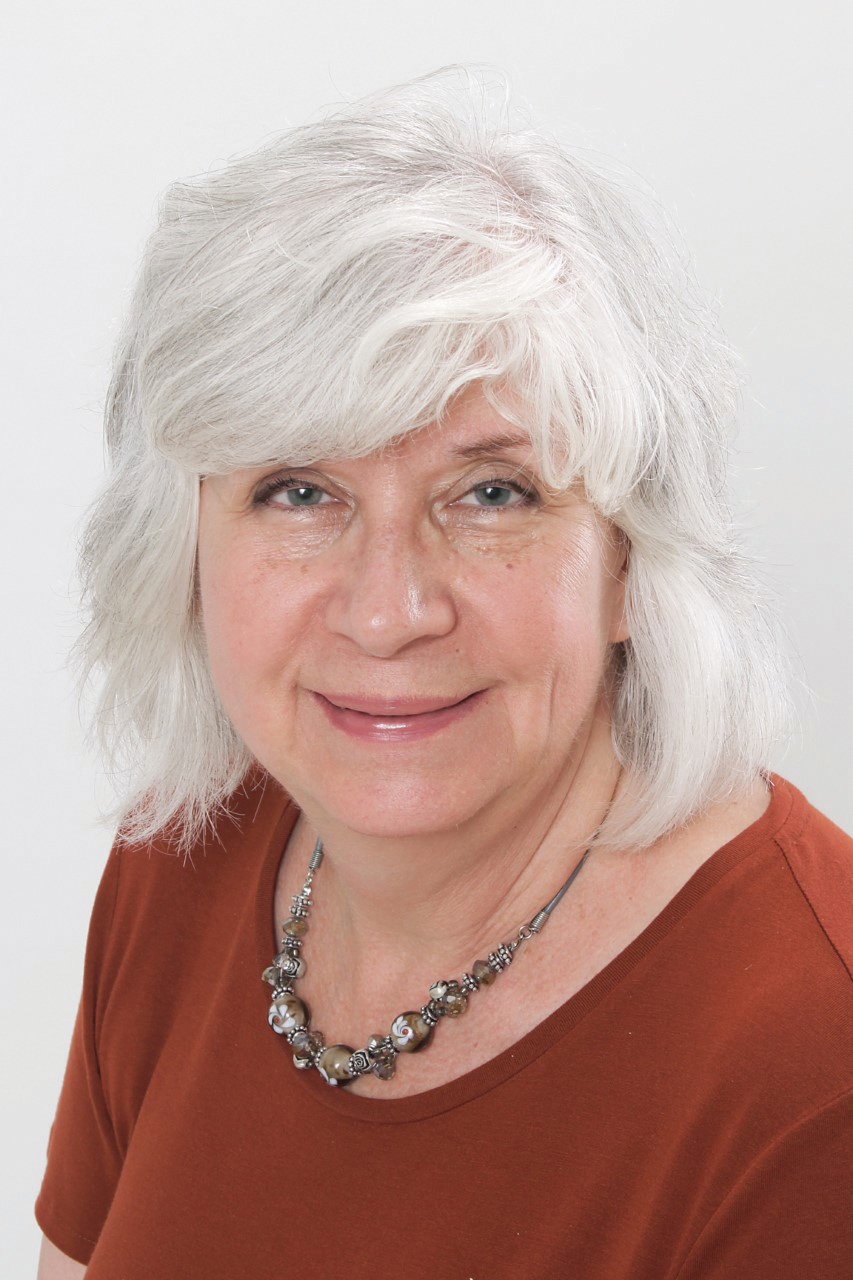 Judith (Judy) Beto, PhD, RDN, was the first editor of the Journal of Renal Nutrition. She is a research consultant for the Division of Nephrology and Hypertension at the Loyola University Healthcare System and an Associate Research Editor for the Journal of the Academy of Nutrition and Dietetics.
Web ID 8009