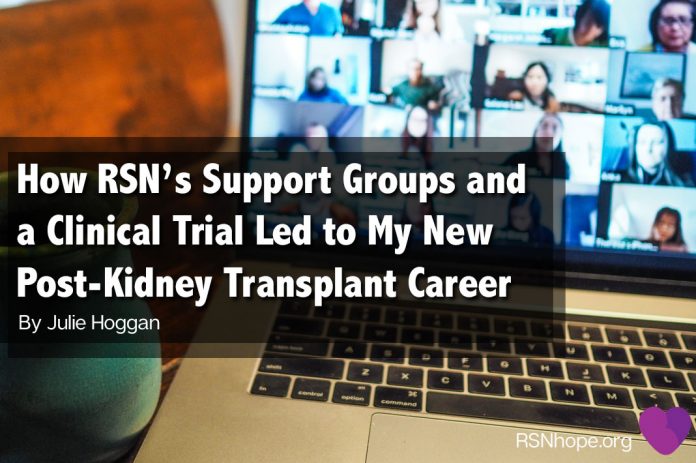 I received a kidney transplant in February of 2020 after being gifted two tiny kidneys by a generous family on what was likely their very worst day. I think about my donor and my donor's family often as I consider ways to protect myself from COVID-19 and how I can give back in light of this wonderful gift I have been given.
Recovering from a transplant as a newly immunocompromised person during a pandemic is not ideal. My family and I separated for months due to the fear that I would lose my new kidneys if I got sick. My original plan was to go back to work as a hospital-based speech language pathologist, but by May of 2020 it became clear that there was not a safe way to return. I resigned from my position of almost 24 years. I walked my neighborhood, listened to audio books, and tried to figure out what to do with my life. At only 48 years old, it seemed as though I had retired by mistake. I was not miserable, but I felt isolated and a bit lost. I wanted to do something to help others in my community obtain transplants before the need for dialysis arose. I discussed it with my husband and we couldn't see how I would be able to do this in the middle of a pandemic on my own. I decided to become more involved in online kidney transplant support groups. I attended all the webinars I could find on organ transplants, kidney disease, COVID-19, potential vaccines, and anything else I could find to fill my time. I felt exhausted waiting around for something more to occupy my time. I was ready to do something that might help others.
I had participated in the tolvaptan clinical trial for patients with Polycystic Kidney Disease for over 12 years, and also participated in several genetic studies, and loved it. At about the time when vaccines for COVID-19 became available, I saw a post from Johns Hopkins about a vaccine study for transplant patients. I could not read it fast enough.
Before getting my first COVID-19 vaccine, I used a small device to collect a blood sample and sent it to Johns Hopkins. Over and over again, the results came back negative for antibodies. I was connected with a Facebook group called Transplant Vaccine Study Group and an organization called Transplant and Immunocompromised Patient Advocacy Group, or TRAIPAG. Both were working hard to keep patients informed of all current vaccine and treatment options. They were also advocating at the highest level to improve access to treatments and vaccines for the immunocompromised population across the country. Through my new connections, I learned that a third dose was believed to improve the antibody response in immunocompromised people. Many of us found a way to get that third dose, and the team at Johns Hopkins was willing to study us.
I received my third dose in June of 2020. A month later I still had no antibody response. I was discouraged. Since my transplant, my family and I had been taking extreme precautions to protect against contracting the virus. We were suffering from exhaustion as the rest of the world was getting back to normal. And although I had recovered from my transplant, I had not been able to return to living a normal life.
The same day I got my third vaccine I had a life-changing meeting with Doctor Eliot Heher, a transplant nephrologist from Boston. We met through a mutual friend in the vaccine study whom I had previously met in a Renal Support Network support group. Doctor Heher had started a new company called Square Knot Health to help more people find their way to kidney transplants before the need for dialysis, whenever possible. I was buzzing with excitement for weeks after our meeting. This was certainly work that I wanted to do, and I couldn't believe the opportunity had dropped into my lap because of a chance meeting. I could not stop thinking about it. And honestly, after all this time, I still can't. For the past seven months, I have been working with doctor Heher as a transplant navigator. While the pandemic created many problems for me, as it had for so many others, it was the Renal Support Network support group that created the connection that allowed this incredible opportunity to occur.
Fortunately, my new career included working from home because three months after my third vaccine I still tested negative for antibodies. My local doctor arranged for me to have an additional antibody test, and that test finally detected a small antibody level about four months after my third vaccine dose. I had a fourth shot, which was a booster, the following day. I knew that if a small number of antibodies were present, it would be easier to boost that level with an additional vaccine. I did have an improved antibody response, but it is still unclear how much protection I have. Before Omicron, I had slightly less stress and anxiety, but that didn't last long.
Those of us who have organ transplants often spend years navigating the medical system feeling unwell and fighting for the care we need. We are a resilient bunch, and we often come out on the other side stronger than before, but this pandemic has been exceptionally hard on us. It has challenged us in ways we never could have predicted. The decisions we have had to make about our safety while working, seeing friends and family, obtaining medical care, and other challenges have been altered by our own individual risk tolerance, medications, medical history, and our level of fear of contracting COVID-19. Over the past two years many dialysis patients have been lost to COVID-19. We have lost many transplant patients as well, and this is what keeps me awake at night.
While this new surge feels risky to me, I believe that we will have more options soon, thanks to all the researchers who recognize our precarious situation and want to help. But until new treatments are more widely available, my current plan is to don a high-quality KN95 or N95 mask, stay up-to-date on my vaccinations, and limit my indoor/in person interactions. I'm also scheduled to get a dose of Evusheld, the new, longer-lasting, pre-exposure monoclonal antibody, in hopes of getting a bit more protection.
Getting involved with the Renal Support Network's support groups and John's Hopkins' vaccine study created a whole new world for me filled with wonderful people in the world of kidney care. It also gave me so much knowledge which has allowed me to stay more protected and informed throughout this pandemic as a newly immunocompromised person.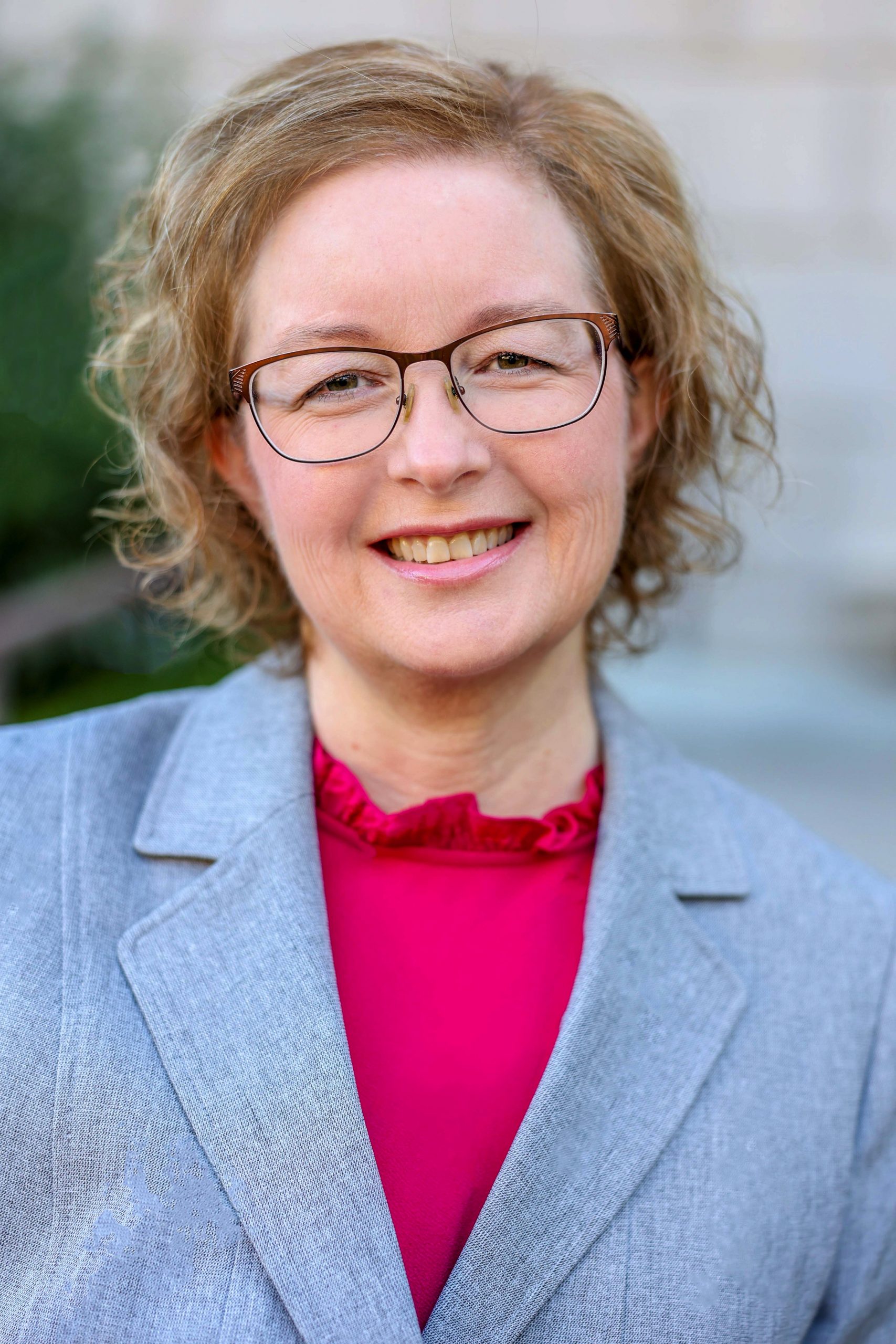 Jullie Hoggan resides in Henderson, Nevada with her husband Rich and daughter Maddie. She received a preemptive kidney transplant in 2020. She is one of the leaders of the Living Well with Kidney Disease Support Group in Las Vegas. Jullie is the Founding Navigator at Square Knot Health, and she spends her days helping others navigate the often-difficult path from kidney failure to kidney transplant.
Web ID 8036