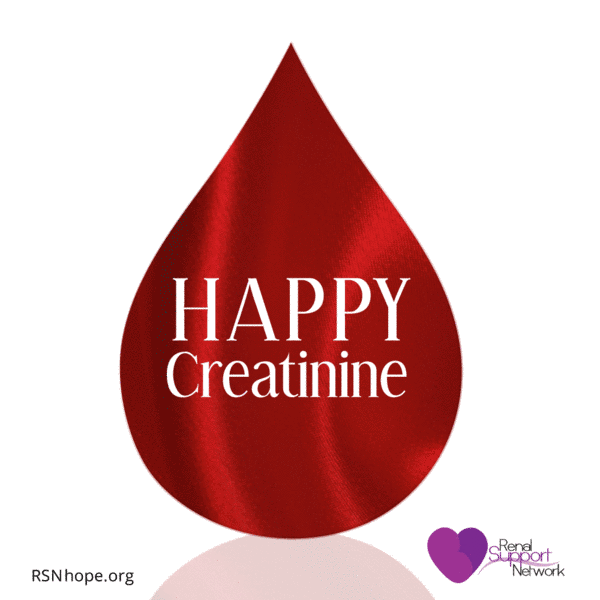 CREATININE! Everyone who has had a kidney transplant knows the importance of this number. After blood is drawn, we eagerly await the lab report and we are hoping to see a good creatinine number.
A normal serum creatinine is 0.6 to 1.4.  A lower number is better as it indicates the kidneys are properly removing waste and functioning well.  Mine is 0.8.  Woo hoo!
Today, February 4, marks five years since I received my fourth kidney transplant (named "Lulu").  I am so grateful to my step-sister, Cyndi, who gave me this special gift.
My initial diagnosis came at age two, in 1968.  I had transplants at age 13 and at 17, but neither worked.  Those were the early days of transplantation, and believe it or not, there weren't that many people on the transplant waiting list.
In 1990, I received a third transplant.  Denver, I fondly called this kidney, was from a man who was in an accident in Denver, Colorado and had signed up to be an organ donor. The creatinine was 2.2 from the beginning.  The high number often concerned doctors, who predicted it would not last very long.
The kidney lasted twenty years! I carefully managed my blood pressure, took my meds and did what I could to maintain it, grateful for every day. Today, I want to wish everyone who pays attention to this number on their lab reports and actively manages their kidney health a "Happy Creatinine!"
What is your number?
Web ID 7003