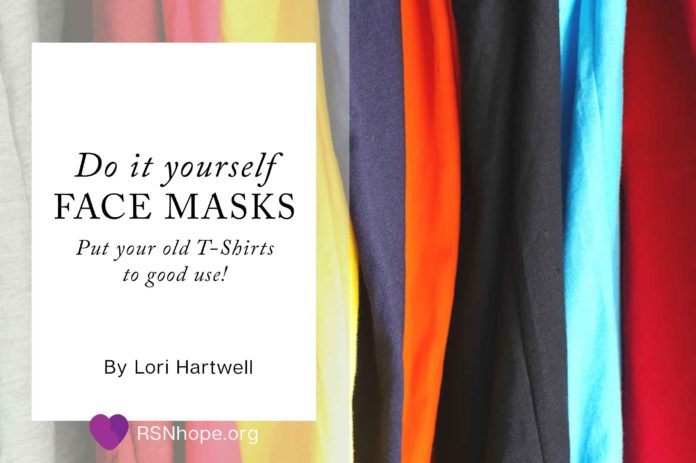 As we now know, there is a shortage of protective face masks due to the coronavirus. If you are self-quarantined or just have time on your hands, try making these simple DIY masks. Try your hand at a fabric mask or a protective shield.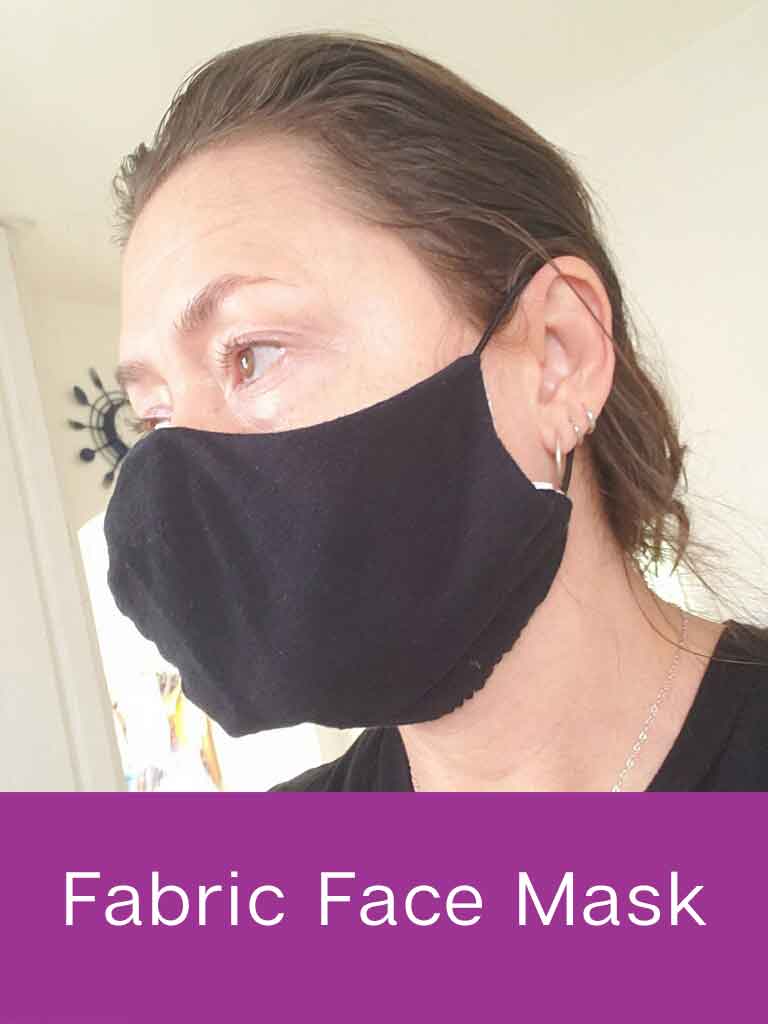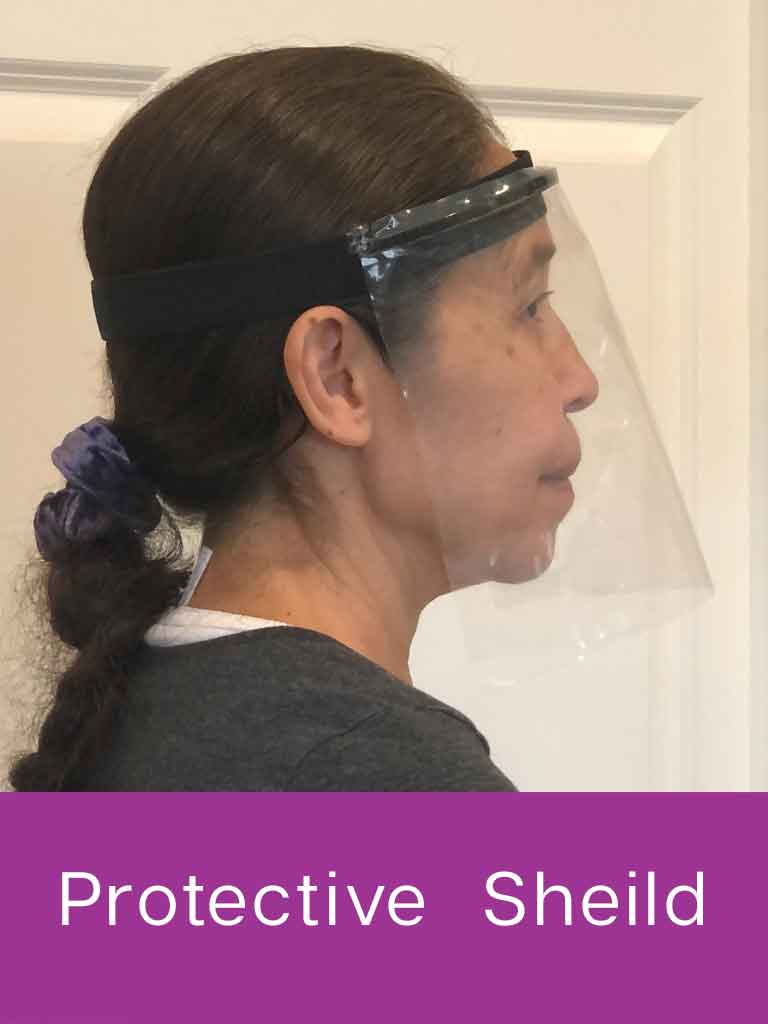 Note these masks cannot protect you from the virus, but it can stop you from touching your face.
 DIY Fabric Face Mask
We found a great resource online with patterns and instructions to make your own cloth masks. That resource was for sewn masks.  So, those of us less skilled or equipped can make the same mask with a glue gun instead. We translated the sewing instructions for you, so get your glue gun ready!
Materials
Cotton Fabric (cotton), 12″ x 6
Round Cord Elastic Band 1/16″ (one 16″ length per mask)
Face Mask Sewing Pattern, download and print separately.
Glue gun and glue stick
Scissors
 1. Gather some cotton fabric from around the house
Find some scrap cotton fabric such as an old t-shirt or bedding you. Happen to have, just as long as it is 100%. Do not use another fabric or cotton blend as that would allow you to breathe.
 2. Download and print the pattern 
3. Next cut out your patterns you have downloaded from the internet.Download from craftpassion.com if you want a more specific pattern than the one on the page following. These are just examples to choose from. There are different patterns you can look up on the internet.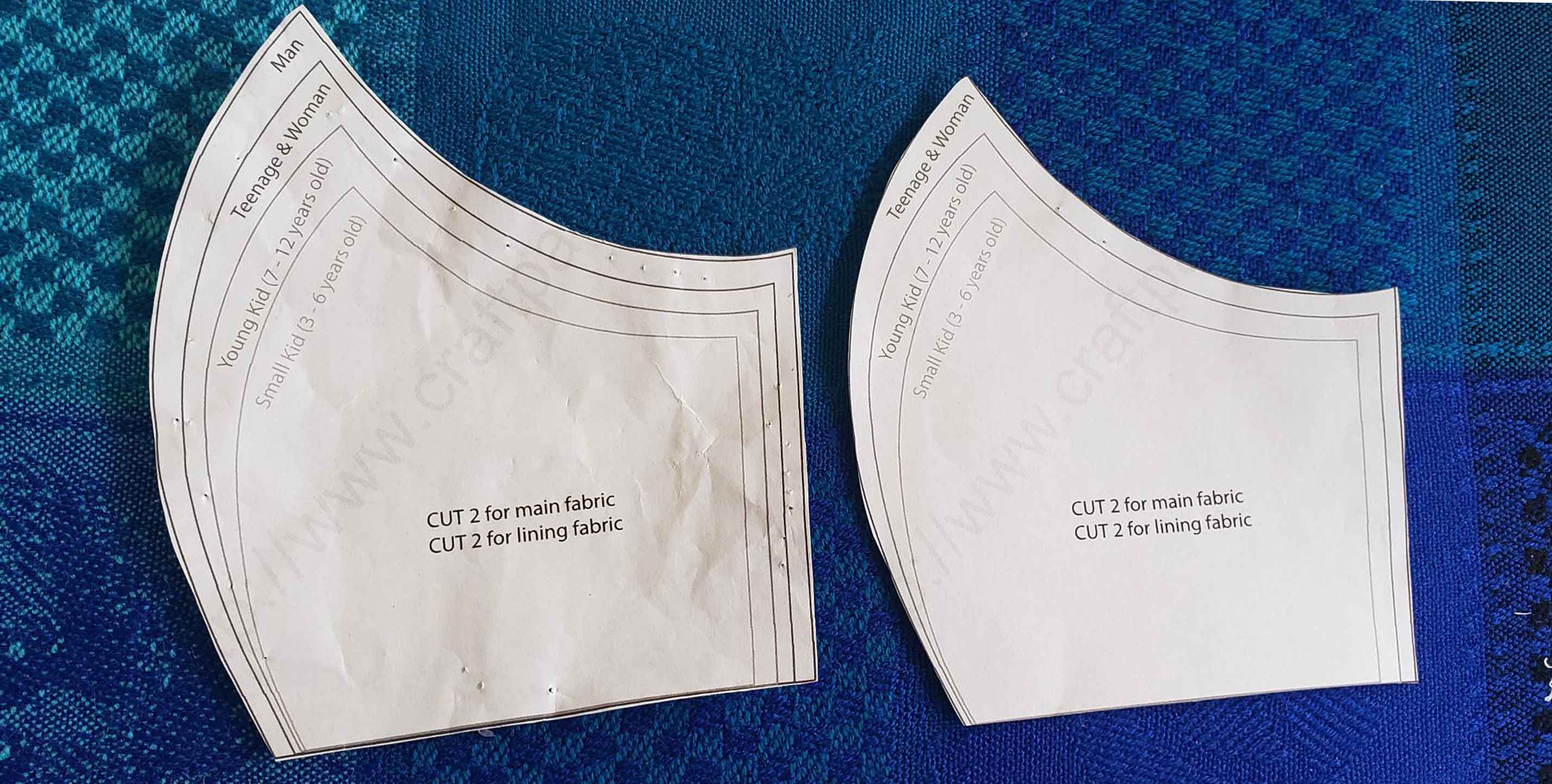 4. Cut out 2 fabric pieces for the outside and inside lining.
(I just double up the fabric to cut together.)
5. Glue the pieces together at the edge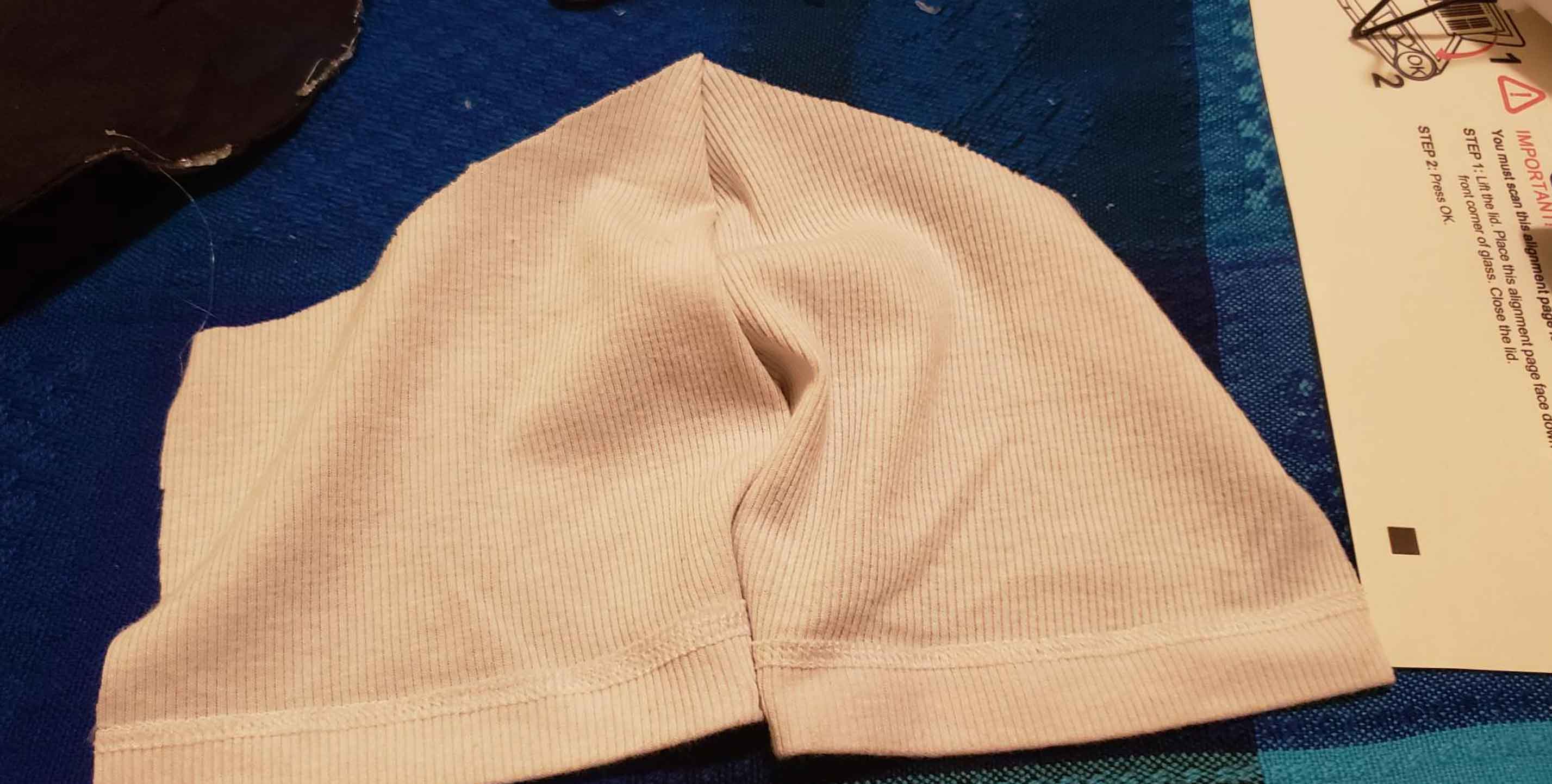 6. Glue inside and outside fabrics together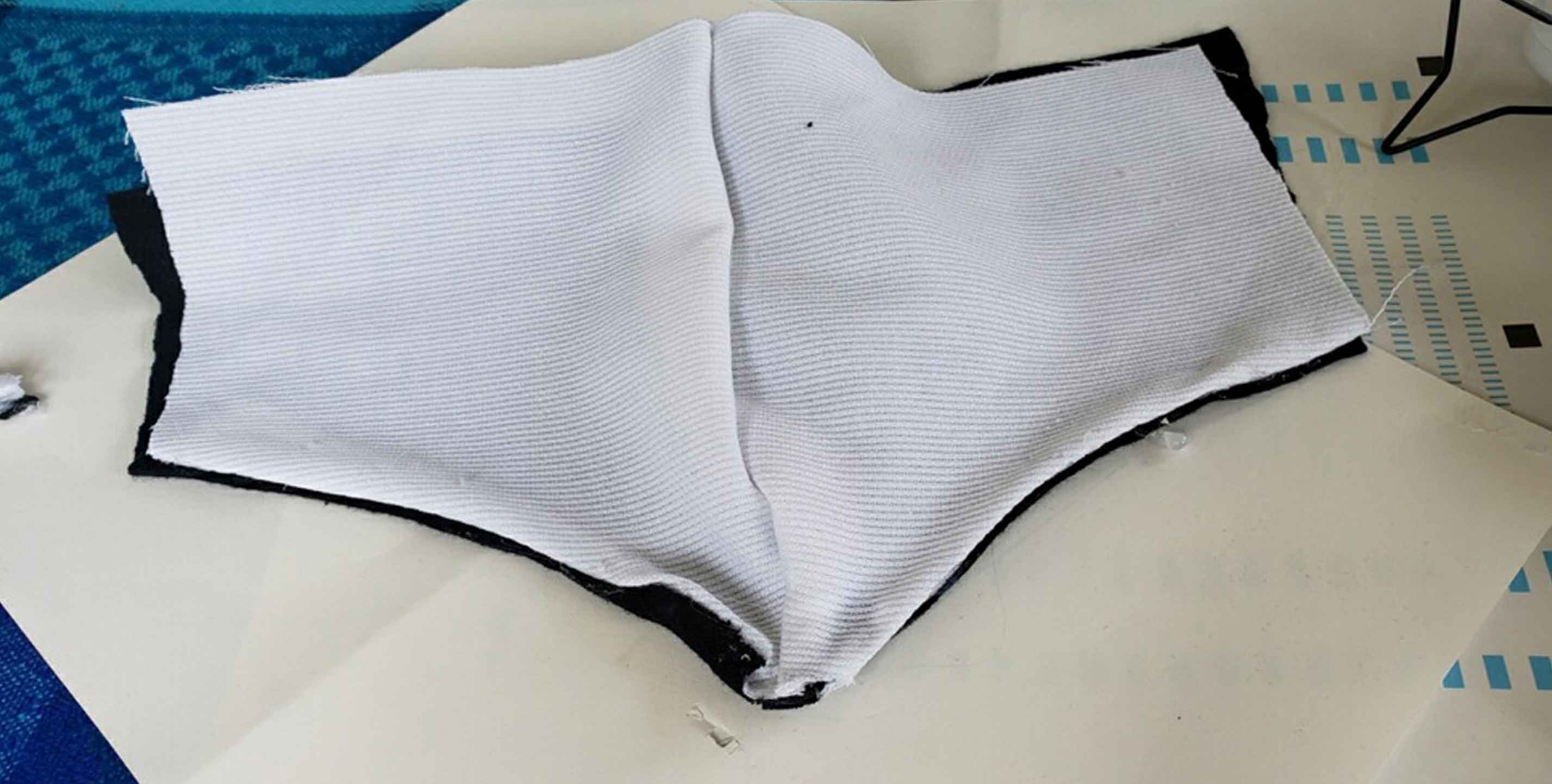 7. Glue the elastic band in each of the corners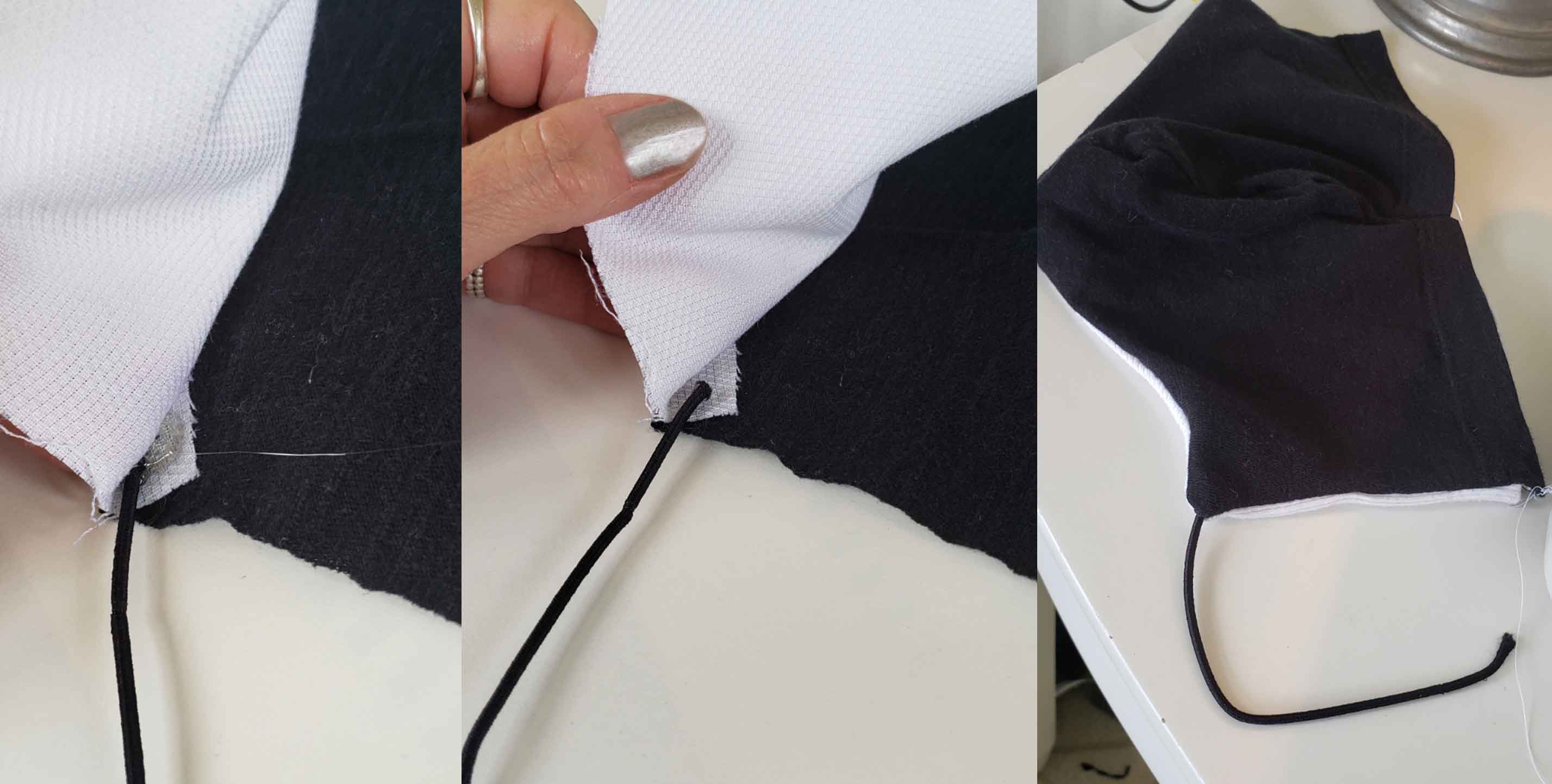 8. Finish gluing the edges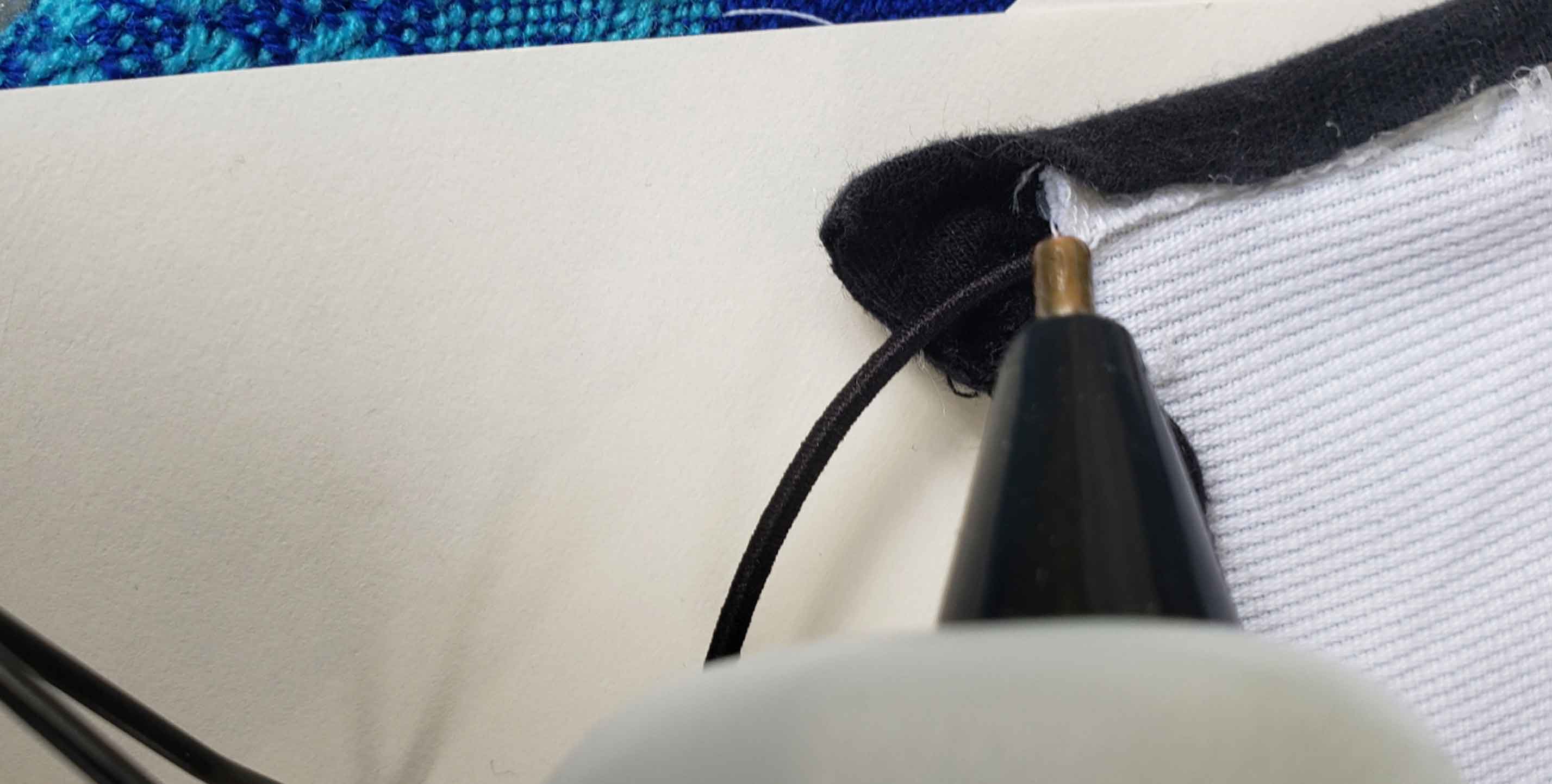 And voila!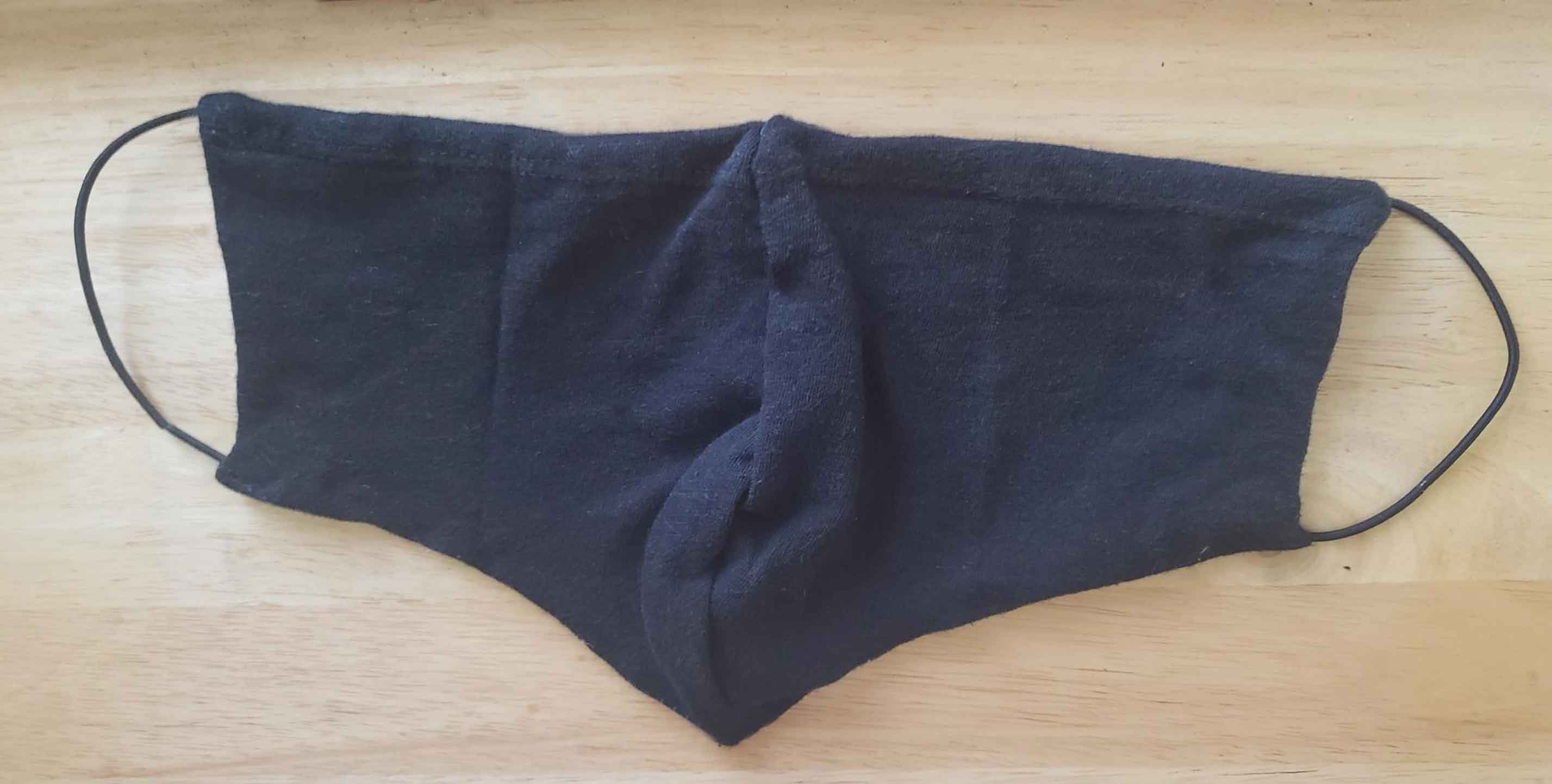 DIY Protective gear homemade shield
This is a style commonly worn by healthcare professionals at a dialysis clinic. Note: This is a stop gap measure during a crisis and should never be used instead of a mask or shield.
Materials
1 Gallon Storage Bags
12-18 inches of Elastic (Ribbon or string can be used you just have to tie it)
Multiple pieces of weather stripping, craft foam or craft felt
Glue Gun and glue
Scissors
1. Cut the top and bottom off a one-gallon zip-lock bag
I took a gallon zip-lock bag and cut off the top and bottom. I determined which side had the clear plastic and cut a section of about 12 to have a clear flap.
2. Measure the width of your head
I used a piece of elastic and measured my head for a good fit.  I took my glue gun and glued the edges so they overlapped. The goal was to use enough glue to secure if I lightly pulled on it.
3. Measure weather stripping/craft foam/craft felt
This is to create a ridge that will create breathing room between the plastic and your face. One strip length should be long enough to wrap around your forehead starting just above each ear. Cut multiple strips to be glued together to achieve the thickness need to keep plastic bag from touching your face.
4. Assemble your ridge by gluing strips together
I glued weather strip foam that is used to line windows to prevent a draft to build up the front area where I planned on gluing the top of the plastic on. I glued one piece of foam on top of the other until I got the thickness I like.  I think crafting supply felt or foam could also be used to help make this little ridge to help the plastic from being so close to your face.
5. Glue strips to center of elastic or ribbon
Find the center of your pre-cut elastic or ribbon. Glue your ridge to the center leaving equal lengths of elastic/ribbon on each side.
6. Attached the plastic bag to the strips
Last step is to glue one end of the plastic on top of the ridge.  Glue gun temperatures can vary so don't burn your fingers.  Be careful.
And this is close to what you will end up with when finished, depending upon your choice of materials.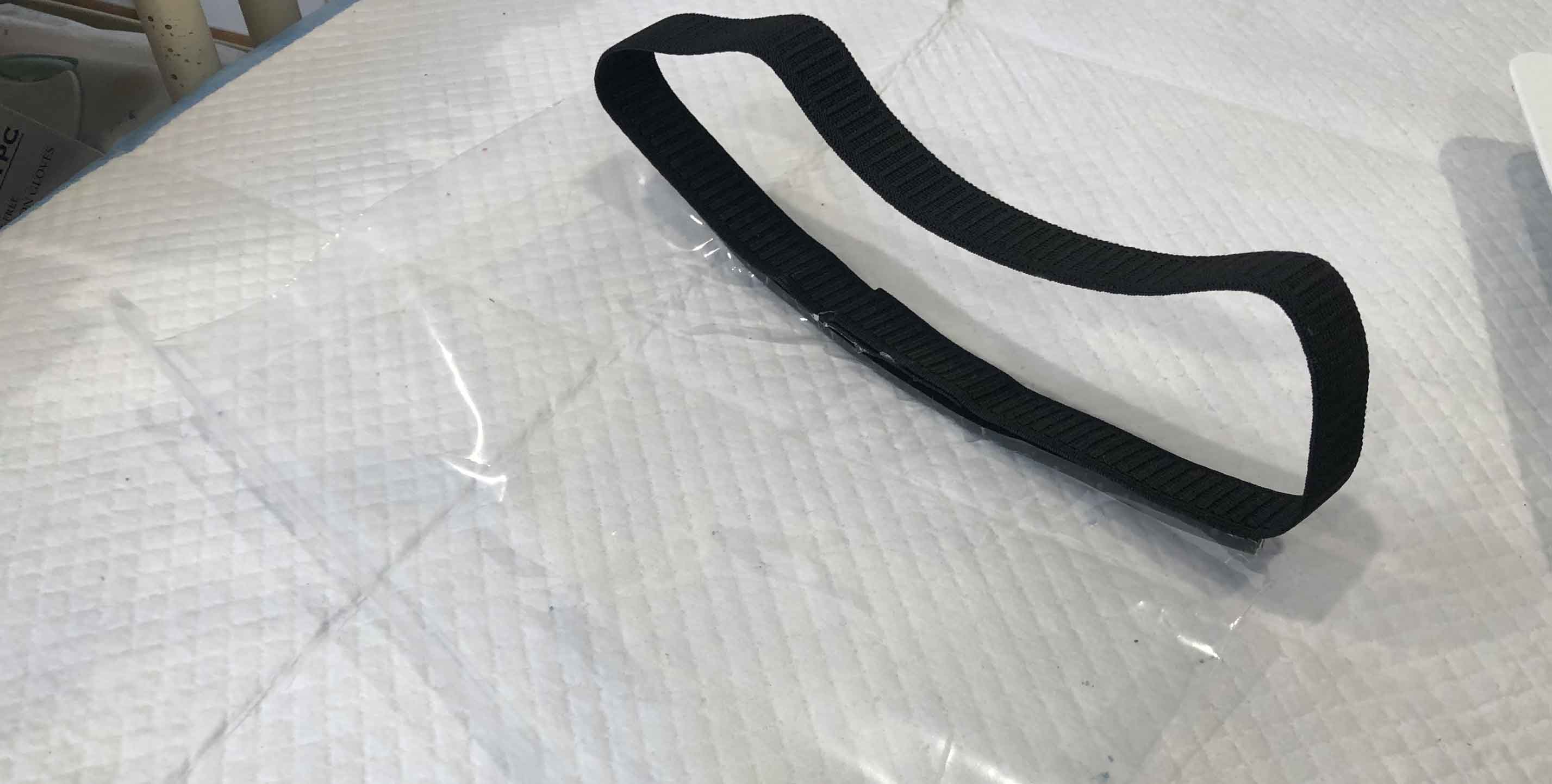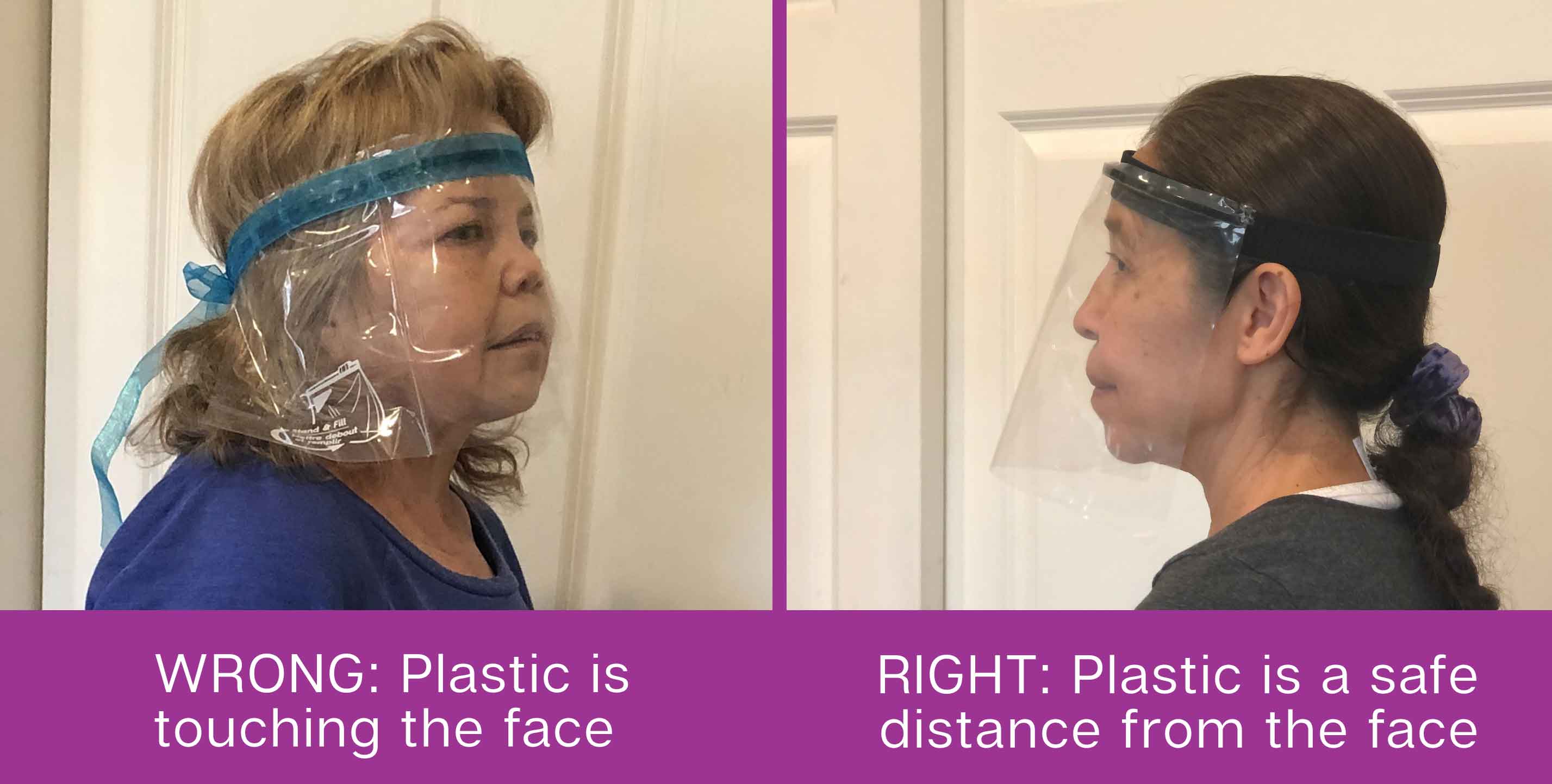 Can you sew? Learn how you can help provide masks where they are needed: