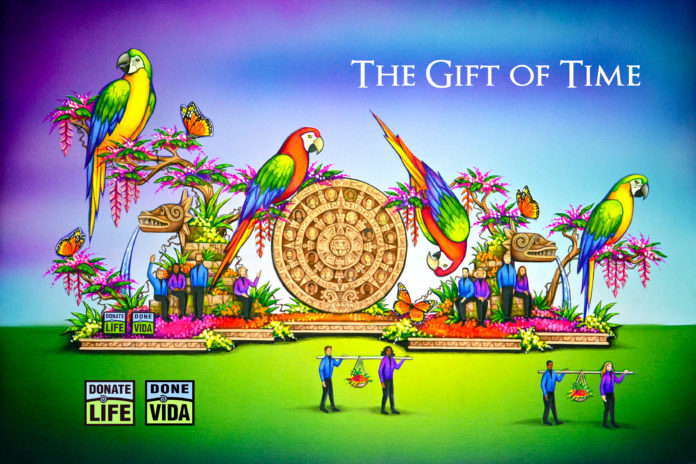 Rose Parade season is here and RSN was proud once again to be part of the Donatelife and OneLegacy decorating team! Since 2004, the DonateLife Rose Parade Float has participated in the annual Rose Parade to inspire people throughout the nation and the world to save and heal lives by registering to be organ, eye and tissue donors.
Donatelife's stunning floats have won eight awards. Last year's Treasure Life's Journey float won the 2017 Theme Award. This year the theme is the Gift of Time, which reflects the parade's theme of 'Making a Difference' by celebrating the power of kindness and the generous acts of deceased and living donors, who have given the ultimate gift of life to others through organ, eye and tissue donation.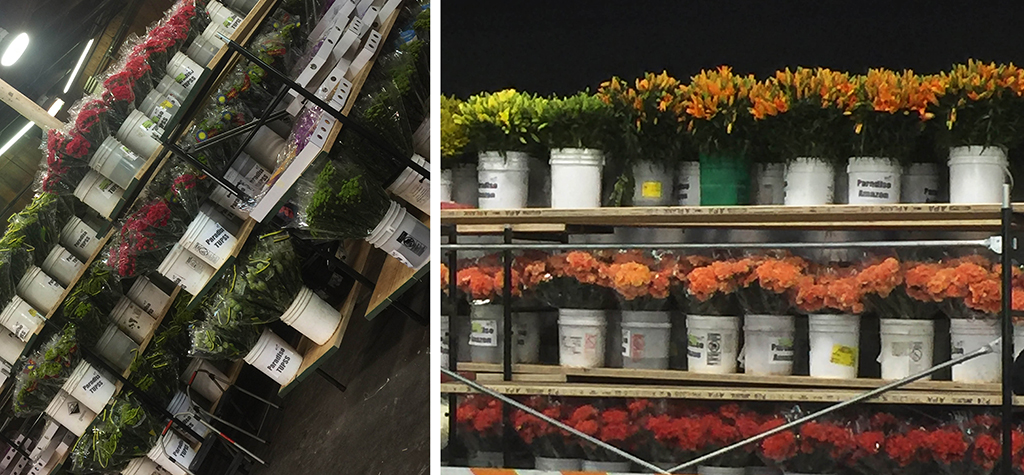 Walking into the gigantic decorating space we were greeted with the amazing aroma of fresh flowers. There were everywhere we looked, but we didn't have to look. We could just close our eyes and take it all in with a deep breath.
The Donatelife float was already a work in progress when we arrived with seeds and flowers adorning the big Aztec calendar and parrots. This is one massive float!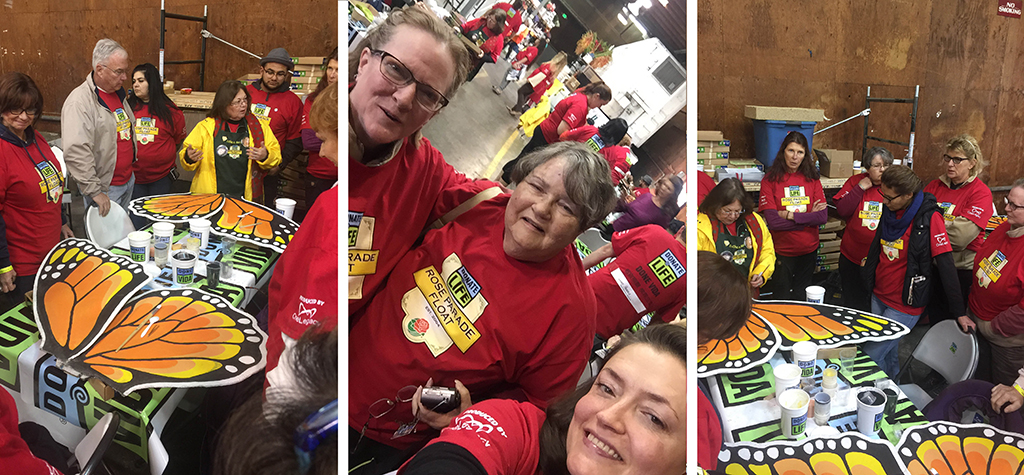 Our team went right work decorating very large Monarch butterfly wings with colorful seeds and spices. There was a spice from India similar to pepper for the black areas. Then red lentils for the dark orange sections and crushed red lentils for the lighter orange areas. Straw for the yellow came next and we finished with crushed rice for the white areas on the wings.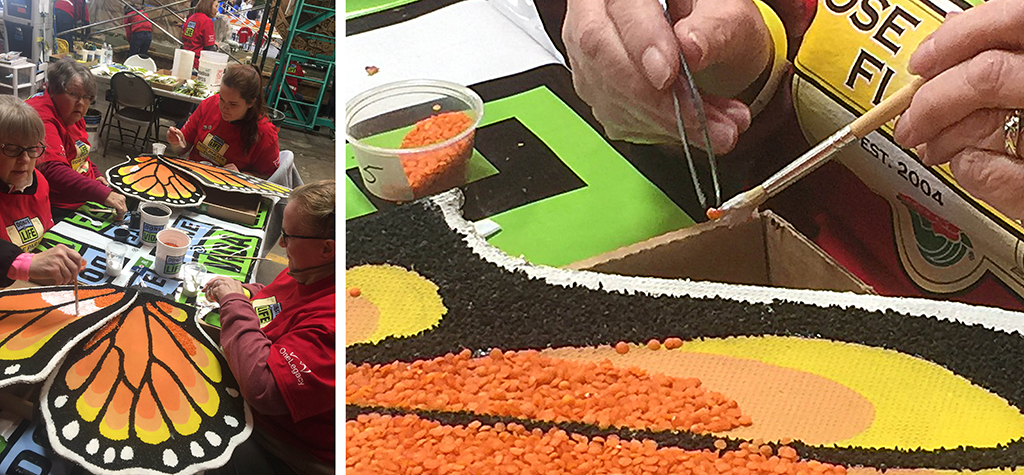 We began the delicate process of applying glue very carefully to each section before pouring and pressing the seeds in place on the butterfly wing. Each of these wings will be part of the many colorful features on the float.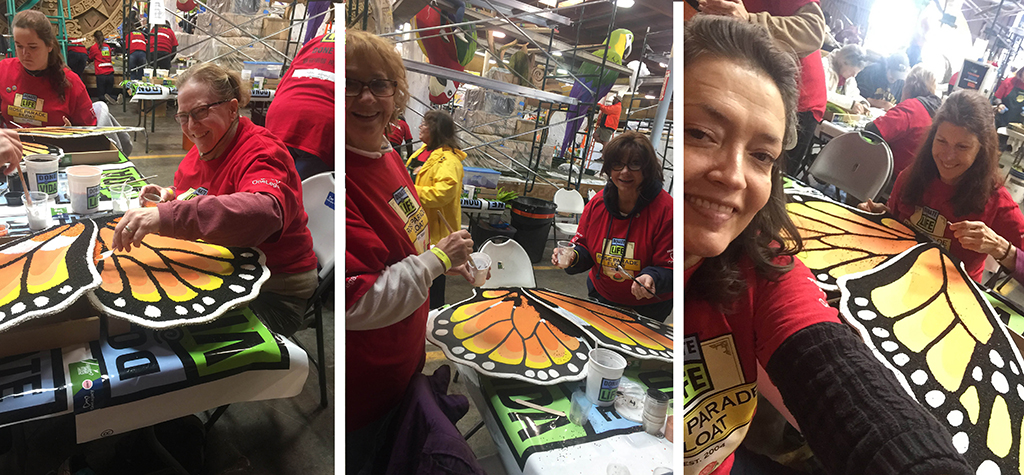 The RSN and OneLegacy volunteer teams always have a great time working on this project together. Teamwork is what it is all about! We were happy to be together again this year and do our absolute best work.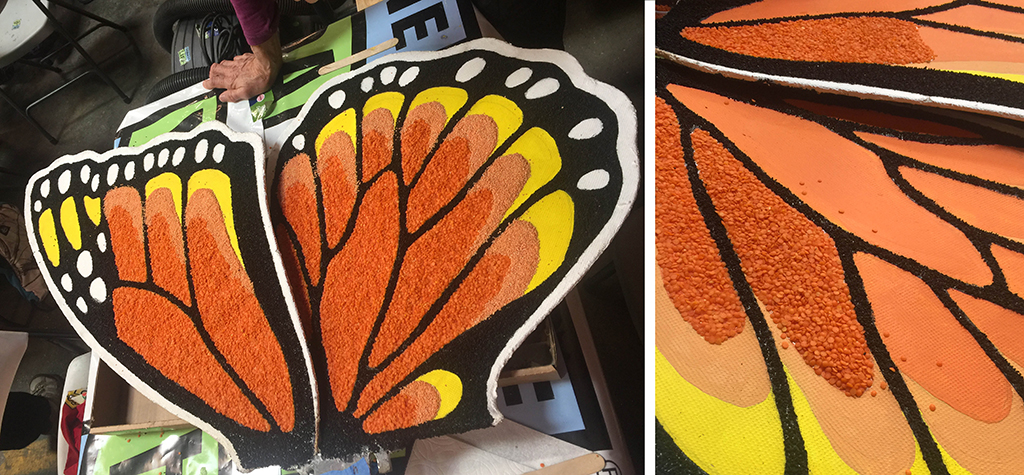 The task at hand may seem daunting, but it's amazing what people can accomplish when they work toward a common goal. The time flew by and before we knew it we were done.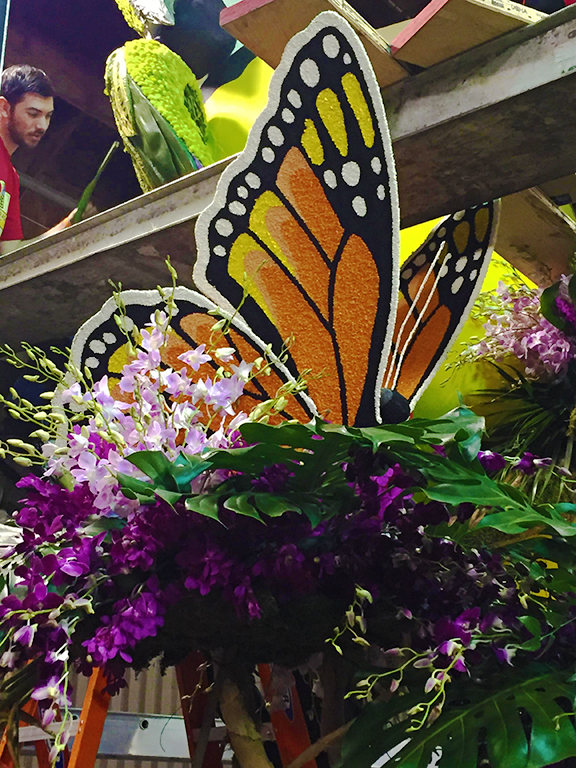 We can't give too much away right now. You'll have to watch the parade to see this magnificent creation. While you watch, pay attention to the people riding the float and walking along the side. They are all organ transplant recipients, people whose lives were saved by people who registered to be organ donors or from living donors. Also note the faces adorning the sides of the float. Those are memorial "floragraph" portraits of deceased organ, eye and tissue donors integrated into the float design.
Please make sure to tune into the 2018 Tournament of Roses Parade on TV or watch it live as it happens curbside in Pasadena at 8am PST. The Rose Parade is televised on ABC, NBC, Univision (in Spanish), Hallmark Channel, RFD TV, and KTLA (the latter three offer interruption-free coverage. KTLA continues to repeat the parade throughout the day with commercials.
Watch the behind the scenes video:
Watch news coverage of the float in action:
You can give the Gift of Life in 2018 by registering to be an organ donor and learn about living donation at Donatlife's Organ Donation Registry and information
Follow the DonateLife Rose Parade Float on Facebook
RSN thanks  OneLegacy, our DonateLife Float Team Organizer for inviting us to be a part of this event!
Organ Donation Facts:
There are 119,000 people on the organ donation waiting list. Over 90,000 people are waiting for a kidney. Although 95% of Americans are in favor of being a donor, only 54% are registered. There is an urgent need to fill that gap. On average, 22 people die each day while waiting for a life-saving transplant. Every ten minutes, someone is added to the national transplant waiting list.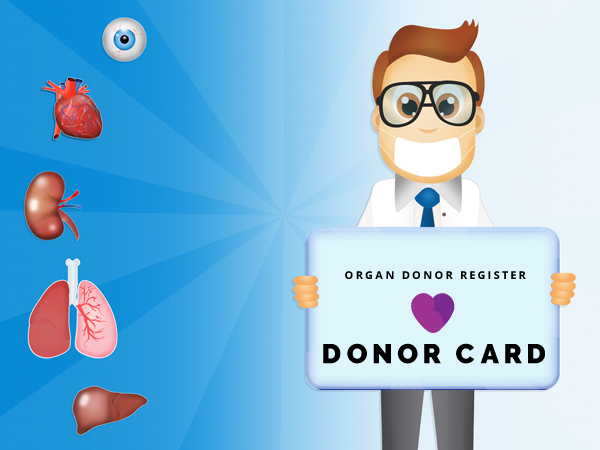 People of all ages, medical histories and religious backgrounds should consider themselves potential donors. One organ donor can save eight lives. 
Web ID 7027