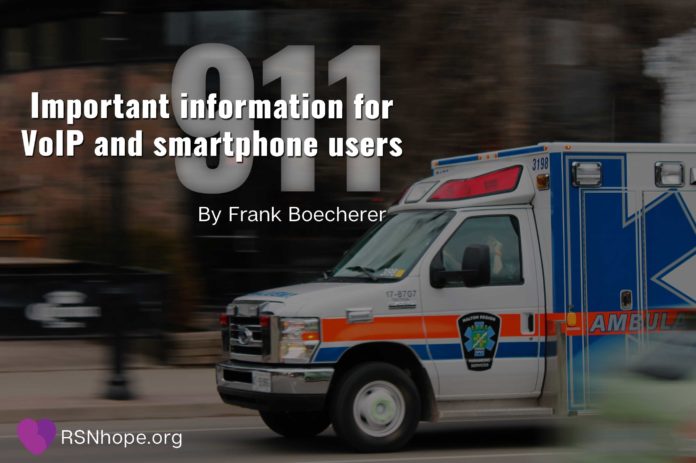 As you may know, when you make a 911 call from a standard landline phone, they know your location. This is because landlines are fixed locations and that information is sent to 911 when you make a call. The phone company handles all this automatically.
With the introduction of VoIP (voice over IP or "over the Internet") phones, all that's needed is an Internet connection and the phone will make calls and ring. When VoIP phones are set up, they should be registered to a physical address for 911 purposes. The problem is, if the phone is moved from its original location to another location (as some people are doing now when working from home), 911 won't know where your phone is when you call or they will think your phone is back at your office where the phone was originally registered.
Smartphones these days can also be set up for using your home Wi-Fi to make calls when your cell signal is weak. Usually when Wi-Fi calling is set up, you are asked to verify your physical address at that time. However, if you make a Wi-Fi call from a location that is not where your Wi-Fi is registered, the incorrect address might be sent to 911 or no address will be sent.
If you make a call with your landline, your address will be correct or if you use your cell phone over the cell system (not Wi-Fi calling), your smartphone has GPS and your rough location will be sent.
The important thing to remember is that if you make a 911 call, make sure the operator has your correct address. If they just inform you that they are on their way, confirm the address they have for you or make sure you clearly tell them where you are.
Web ID 7090