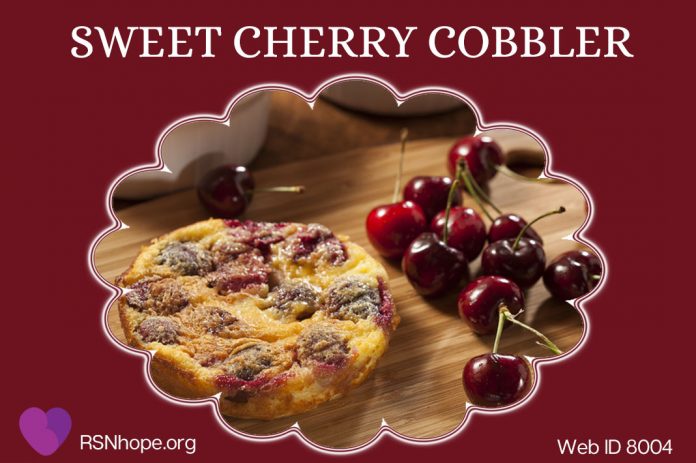 This kidney-friendly and crowd-pleasing cherry cobbler is the ultimate dessert for summer! It's prepared with a sweet, dark cherry filling and topped with a buttery, cinnamon biscuit dough. Yum!
INGREDIENTS
Serves 12
Cherry Filling
5 cups pitted and halved sweet red cherries, about 1.7 pounds
2/3 cup granulated sugar
2 tablespoons cornstarch
1/4 teaspoon salt
2 tablespoons lemon juice
1 teaspoon vanilla extract
1/4 teaspoon almond extract
Cobbler Topping
1 cup all-purpose flour
1/2 cup sugar
1 teaspoon baking powder
1/4 teaspoon salt
1/4 teaspoon ground cinnamon
2 tablespoons unsalted butter, cold and cubed
1/2 cup non-fat milk, cold
INSTRUCTIONS:
Preheat the oven to 450°F.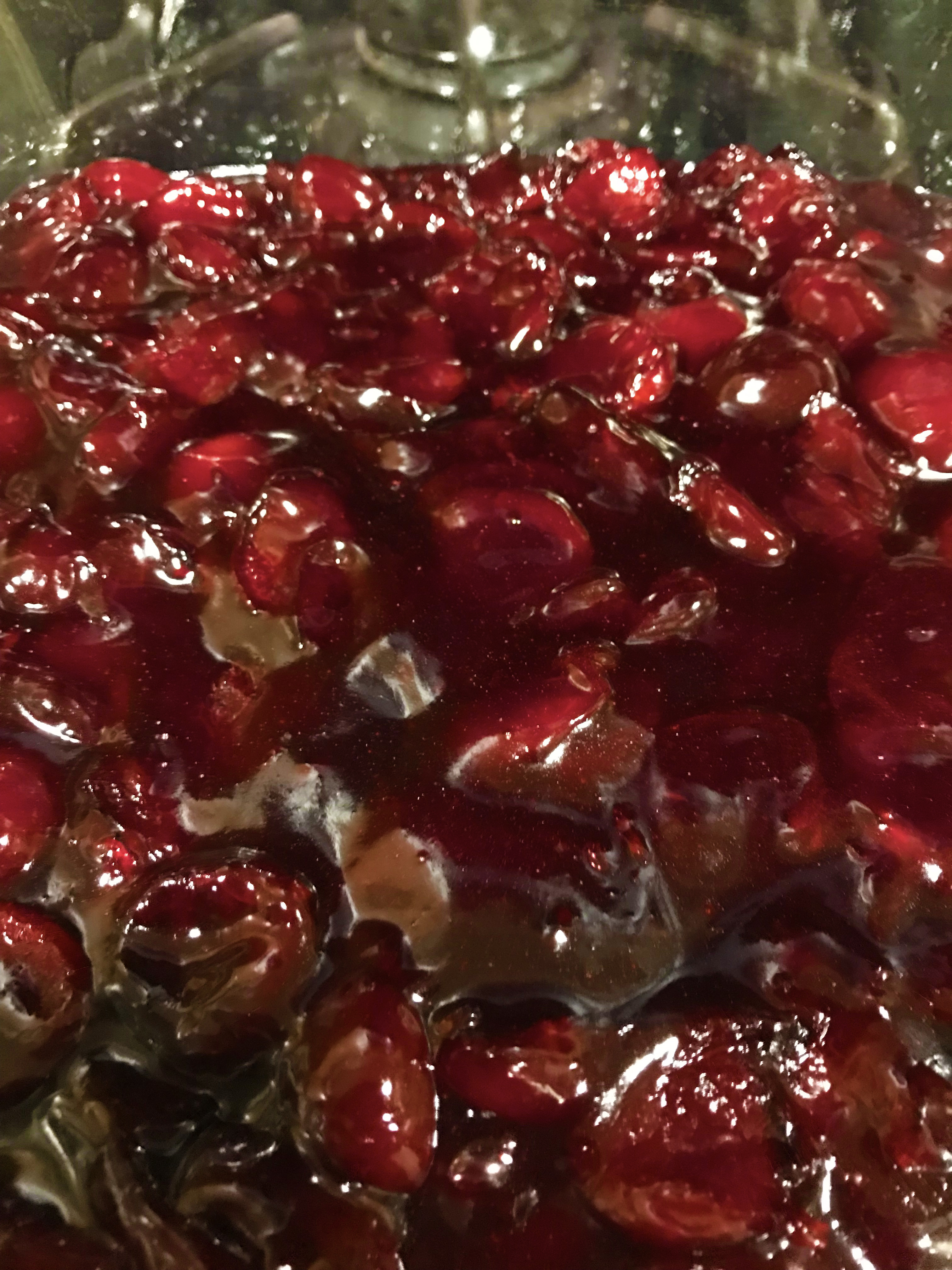 Cherry Filling
Prep the cherries. You can cut the cherries in half, then remove the pits or use a hard straw like one that comes with a reusable plastic cup to pit the cherries. Push the straw from the bottom of the whole cherry up through the top. The pit will pop right out. Then slice the cherries down the center. This method is a bit messy, but it will cut the time to prep the cherries in half!
Place the cherries, sugar, cornstarch, and salt in a large saucepan then stir in the lemon juice, vanilla extract, and almond extract.
Bring to a boil over medium heat and cook for until cherries have tenderized, and the juices have thickened, about 5 to 7 minutes.
Pour the cherry filling to an ungreased 8-inch baking pan. (Square or round.)
Cobbler Topping
Place the flour, sugar, baking powder, salt, and cinnamon in a medium bowl and dry whisk until blended.
Using a fork or pastry blender, cut in the butter until the mixture resembles coarse crumbs.
Slowly add milk in small amounts, just enough to moisten the dough. (You may not need all of the milk.)
Using a soup spoon or a cookie dough scoop, drop dough by the spoonful on top of the filling. Leave some gaps for air flow so that the filling can bubble up between the scoops of dough.
Bake for 10-15 minutes, until the top is golden brown. Check for doneness using a tooth pick. The tooth pick should be clean when the dough topping is completely cooked.
Serve warm or keep in the refrigerator for up to 1 week. To reheat let stand at room temperature for 30 minutes to an hour and reheat at 350°F for 10 to 15 minutes.
Calories 177
Protein 2 g
Fat 2 g
Carbohydrates 40 g
Fiber 2 g
Sodium 103 mg
Potassium 186 g
Calcium 42 g
Phosphorus 65 mg
Cholesterol 3 mg
Recipe Disclaimer: Due to variations in ingredients, the nutritional analyses should be used as a guideline only. A renal dietitian reviews all recipes, but we cannot assure that all values are accurate. Remember to consult a renal care provider with respect to any specific questions or concerns you may have regarding proper renal nutrition or before making any changes in your renal diet.
Web ID 8004