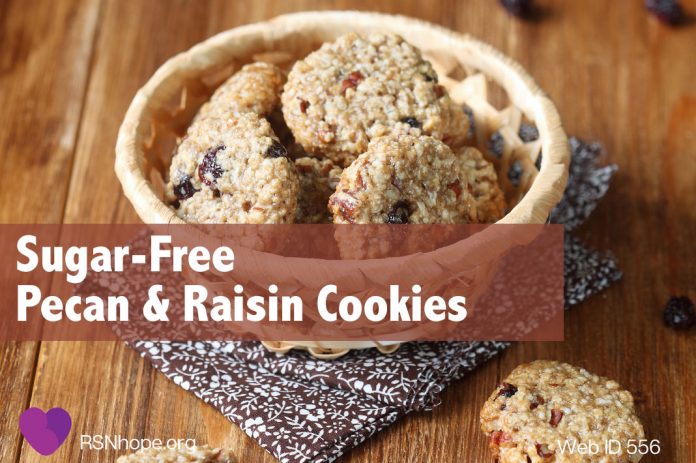 Makes 42 cookies
Ingredients
1 3/4 cup flour
2 tsp. baking powder
1/2 tsp. Salt
1/2 tsp. Cinnamon
3/4 cup canned orange juice, unsweetened
1/2 tsp. Orange rind, grated
1/4 cup oil1 egg
1/2 cup pecans
1/2 cup raisins
Directions
Combine the flour, baking powder, salt and cinnamon.
Add the rest of the ingredients.
Mix well.
Drop by teaspoonful on un-greased cookie sheet.
Bake for 15 to 20 minutes at 375 F.
Nutrient Information
Calories 60Protein .8 g
Fat 3.7 g
Carbohydrate 5.8 g
Fiber .3 g
Cholesterol 6 mg
Sodium 44 mg
Potassium 34 mg
Phosphorus 15 mg
Recipe Disclaimer
Due to variations in ingredients, the nutritional analyses should be used as a guideline only. A renal dietitian reviews all recipes, but we cannot assure that all values are accurate. Remember to consult a renal care provider with respect to any specific questions or concerns you may have regarding proper renal nutrition or before making any changes in your renal diet.
Uploaded: 12-31-2008
Web ID 556