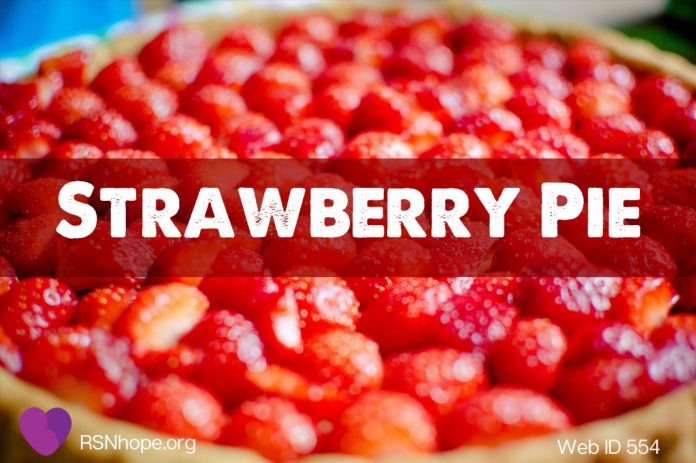 Save your fork, there's pie! Strawberry pie to be exact. Delish!
Servings: 8
Ingredients
1 single crust 9-inch unbaked pie shell
4 cups strawberries
1 cup sugar
3 tablespoons cornstarch
2 tablespoons lemon juice
Directions
1. Bake pie shell until brown; and cool.
2. Mash 2 cups of strawberries and combine with sugar, cornstarch and lemon
juice. In saucepan, cook mixture over medium heat. Stir constantly until thick
and clear. Cool.
3. Slice remaining strawberries and add to cooled mixture. Pour into pie shell.
4. Cover with plastic wrap and put in refrigerator until thoroughly chilled. Serve
with whipped topping if desired.
Approximate analysis per 1/8 of pie:
Recipe Disclaimer
Due to variations in ingredients, the nutritional analyses should be used as a guideline only. A renal dietitian reviews all recipes, but we cannot assure that all values are accurate. Remember to consult a renal care provider with respect to any specific questions or concerns you may have regarding proper renal nutrition or before making any changes in your renal diet.
Uploaded: 12-31-2008
Web ID 554