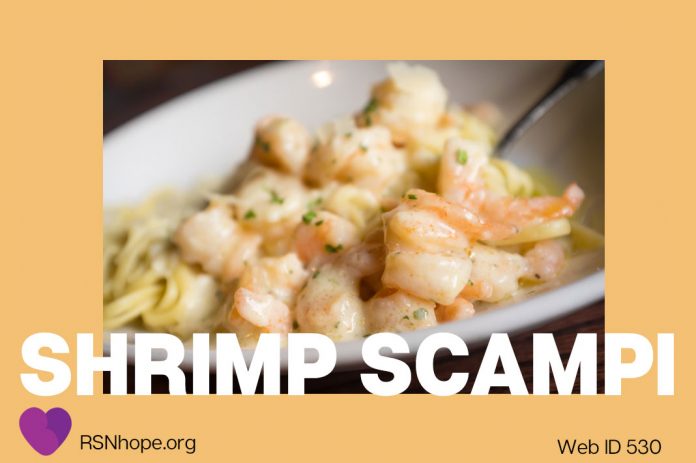 This Shrimp Scampi renal recipe is chock-full of seafood protein. Try it over rice or your favorite pasta.
Servings: 6

Ingredients
1 1/2 pounds Shrimp
5 cloves garlic, chopped
1/2 cup butter
1/2 cup white wine
Directions
Peel shrimp.
Sauté garlic in butter.
Add shrimp and cook until barely white.
Add wine and cook down (about 3 to 5 minutes).
Serve over pasta or rice.
Approximate analysis per serving:
Recipe Disclaimer
Due to variations in ingredients, the nutritional analyses should be used as a guideline only.
A renal dietitian reviews all recipes, but we cannot assure that all values are accurate. Remember to consult a renal care provider with respect to any specific questions or concerns you may have regarding proper renal nutrition or before making any changes in your renal diet.
Uploaded: 12-31-2008
Web ID 530