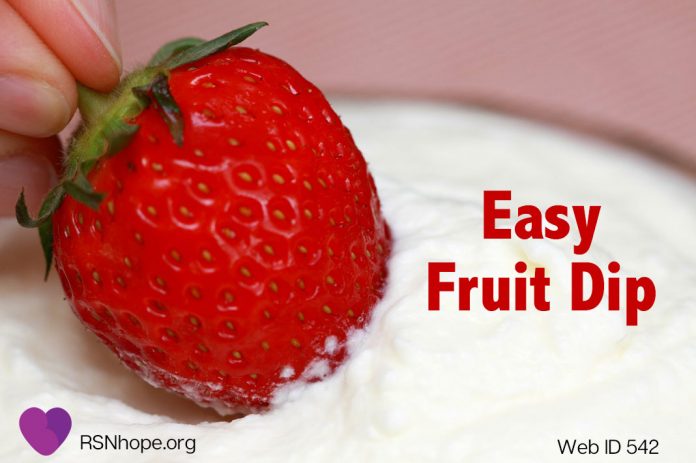 Servings: 8
Ingredients
1 jar (7 oz) marshmallow cream
1 package (8 oz) cream cheese
1 tablespoon dried orange peel
Directions
1. Mix all ingredients together until smooth.
2. Serve with fresh fruit such as apples, grapes, and strawberries.
Approximate analysis per serving:
Recipe Disclaimer
Due to variations in ingredients, the nutritional analyses should be used as a guideline only. A renal dietitian reviews all recipes, but we cannot assure that all values are accurate. Remember to consult a renal care provider with respect to any specific questions or concerns you may have regarding proper renal nutrition or before making any changes in your renal diet.
Uploaded: 12-31-2008
Web ID 542