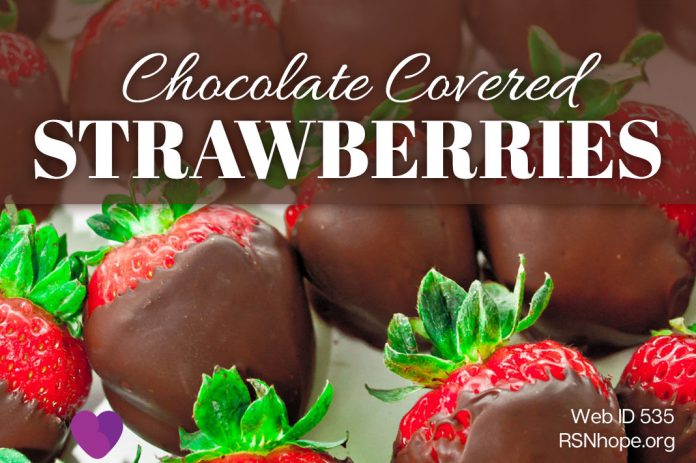 Serving size: 2 each
Makes 18 portions
Ingredients 
Semi-sweet chocolate chips 1/2 cup
Corn syrup 1 tbsp.
Margarine 5 tbsp.
Strawberries, washed and dried 1 qt.
Directions
Melt the first three ingredients over low heat.
Stir until smooth.
Remove from heat; place in pan of water.
Dip strawberries into chocolate; place on waxed paper.
Refrigerate.
Nutrient Information
Calories 69
Protein .5 gm
Fat 5 gm
Carbohydrate 6.6 gm
Fiber .7 gm
Cholesterol 0 mg
Sodium 40 mg
Potassium 70 mg
Phosphorus 14 mg
Recipe Disclaimer
Due to variations in ingredients, the nutritional analyses should be used as a guideline only. A renal dietitian reviews all recipes, but we cannot assure that all values are accurate. Remember to consult a renal care provider with respect to any specific questions or concerns you may have regarding proper renal nutrition or before making any changes in your renal diet.
Uploaded: 12-31-2008
Web ID 535